Aamir Khan and Kiran Rao, both celebrities said that they were living separately for many years now. However, they were still living in each others' lives through extended family ties. They want to set their paths in different directions, and those directions don't seem to take them back towards each other.
They are thanking everyone among their friends and families for being incredibly supportive during this challenging time. They want to start a new chapter in their lives, and we can do nothing but wish them our best.
From The First Meeting To The Divorce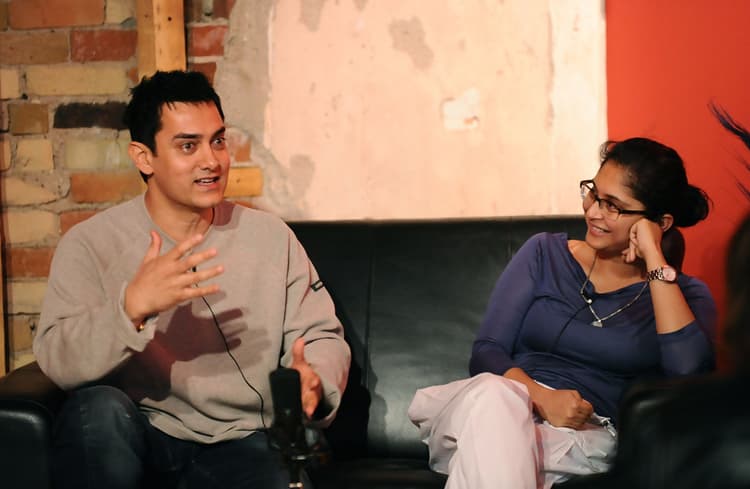 On the set of Blockbuster hit film Lagaan, the duo first met and fell in love instantly. They even got married in the same year. Kiran Rao was the assistant director of that film, and Mr. Perfectionist was the lead actor. They welcomed their first child in the year 2011 through surrogacy. 
Aamir Khan was already divorced in 2005 from his first wife, Reena Dutta. So the marriage calendar of this actor is pretty interesting. The couple was married for 16 long years before they finally decided to divorce each other in 2002. Aamir Khan also said that he was in utter trauma of his finished married life when he met Kiran Rao on the set of Lagaan. However, the shock could not last very long because we know they married almost instantly after a few of their dates. Now, after 15 long years of marriage, Mr. Perfectionist is again divorcing his talented wife, Kiran Rao.
It is nothing like that Aamir Khan and Kiran Rao were great friends or great colleagues. But, Kiran Rao truly supported our favorite actor during his tough times after getting separated from his first wife. That is why the two bonded so much, and Aamir felt content and happy with his decision to marry Kiran.
Aamir also confessed that Kiran Rao is a strong woman, just like his first wife Reena, and that is why the star keeps on falling for these women. However, fans are shocked all around the globe because this is a couple that we hoped we never would see parting ways. 
What Does The Duo Think Of Each Other Now When They Are Getting Divorced?
Both Aamir Khan and Kiran Rao have nothing adverse to say against each other even after they have decided to end 15 years of their marriage. They jointly thank all their friends and family members for their unconditional support and constant love. They hope to achieve the same passion and support from them after the divorce also.
The couple said that they had their fair share of joy and laughter, trust, and love, respect, and honesty in all these years. When they are getting divorced, they will continue to cherish each other's achievements the same way they have done so far. It is nothing but mesmerizing to hear two people say only great things about one another, even when their life together does not hold much meaning anymore. 
The couple also says that they will have no issues in co-parenting their son, and they will take an active part in each others' lives when needed. According to the pair, they just won't be supporting each other as husband and wife anymore, but nothing else will change in their lives because they will be friends, colleagues, and co-parents. They also intend to collaborate professionally with one another and say it will not be a problem. 
Where Is The Couple Living In Separation?
According to the sources, the couple was living a separate life for quite some time now. They also said that the plan for mutual separation and divorce was initiated some time ago. Even when they were living separately, they were always present in each others' lives. That is why they consider each other lucky and find extreme comfort in finally formalizing their divorce in front of the whole world.
Since the couple has got nothing bitter to say about each other yet they were living separately, they simply wanted different things from life. Now, we can't blame someone who chooses to do that because we all have the right to live our lives as we wish. 
Are There Any Recent Projects That The Duo Is Working On?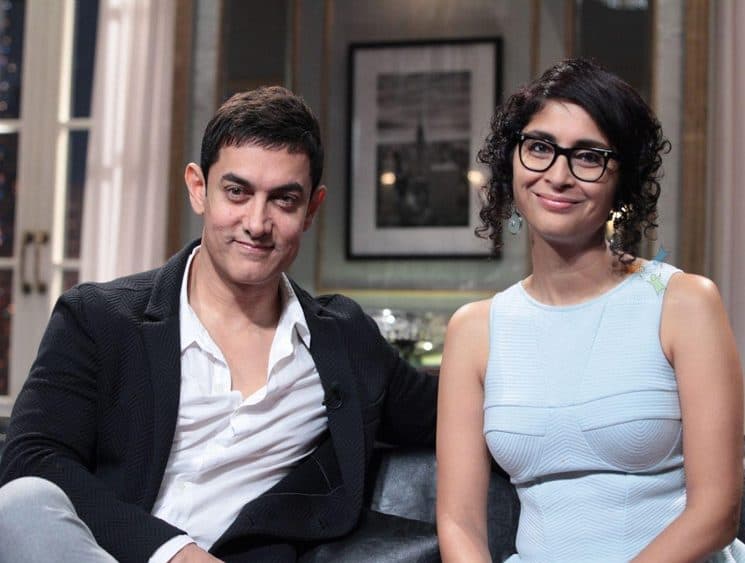 Some current ongoing projects will require collaboration between these two celebrities. Bollywood hit movies like Dangal, 3 Idiots, and Sarfarosh will next be seen by the audience in Laal Singh Chaddha. The movie is a remake of the Hollywood Hit Forrest Gump, and none other than Kiran Rao is the producer of this film.
Kiran Rao also produced films like Secret Superstar, Dhobi Ghat, Delhi Belly, and our all-time favorite Dil Chahta Hain were also made by Kiran Rao. So, it seems that the lady luck has primarily worked in favor of our Mr. Perfectionist in professional life, at least. Since Laal Singh Chaddha has not been released yet, so it is likely that the duo will be seen at the promotional event of this film when it will be set to release. 
Plan For The Future
Aamir Khan and Kiran Rao plan to work on Paanu Foundation together, which is a non-profit agency. This charity is also cofounded by the team of Saryamev Jayate. However, the pair proudly announce that they will not stop being friends with one another and will gladly work on any project they both feel passionate about. They even request all of their friends, families, and most importantly, theur fans to support them and shower their love on the duo even if they are not bound in the holy matrimony anymore. They said that their fans should consider it simply as a new chapter in the celebrities' lives because that is what it will be. 
Final Thoughts
We feel that as fans and audience we should shower our support and love towards this lovely couple who are not a couple anymore. However, we love them as much as a pair as much as we love them separately for their separate talents. Both of them are strong individuals who have always supported each other and even promise to be with each other after divorce.
Therefore, we hope that they can work out whatever differences they have and continue to have a good life together or separately as they deem fit. 
Read Also: