After rounding off Bhool Bhulaiyaa 2, Kiara Advani and Kartik Aaryan are on their way to another love saga. This is the same film which the makers announced and titled 'Satyanarayan Ki Katha' last year.  
Scroll down to read the full guide…
What About The Name Of The Movie?
In June 2021, Kartik himself announced his new film named "Satyanarayan Ki Katha," which was supposed to be directed by Sameer Vidwans. After this declaration, several netizens felt the name is affecting their religious and cultural sentiments. 
Eventually, the name was dropped, and then 7 months later, it's reportedly going on production this March. Nevertheless, the new name is yet to be set! It's expected that the concerned team would make it public in no time. 
What This New Project Of Kartik And Kiara Is All About?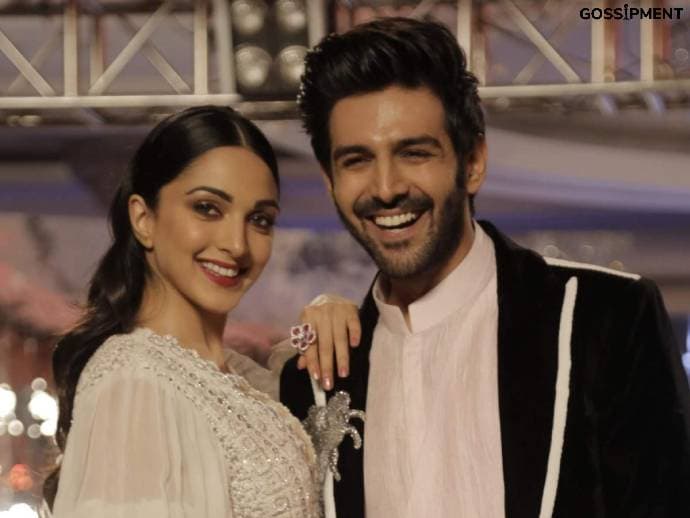 A source close to the film unit revealed that Kartik and Kiara would play the roles of two youngsters madly in love with each other, and their epic love story is the main subject matter. Furthermore, it can be known that producer Sajid Nadiadwala's next target is to take the film on floors this March. At present, both the stars are giving the final touches to the Bhool Bhulaiyaa 2 post, which the promotion and brand shoots will get started for the same. 
What Do We Think About Their Untitled Love Saga?
Fans are desperately waiting to see Kartik and Kiara's flaming onscreen chemistry in Bhool Bhulaiyaa 2. In the meantime, the news that they are co-starring again in March has made the fans go cuckoo. However, the fog regarding the movie's title is still in place. We have no other option now other than waiting for the creators to announce the titles to the media officially. Lastly, we wish Aaryan and Advani All The Very Best for this forthcoming love chronicle.
Must Read:
Shehnazz Gill To Be The Contestant On Kangana Ranaut's Reality Show " Lock Upp. " Get Exclusive Deets