Who Is Anna Shay? A Look Into The Life Of The Netflix Star
Celebrities●0 min read●
If you have seen the highly popular Netflix reality show Bling Empire, then you will definitely know the uber-rich Anna Shay. She is very popular among her fans because of her sassy one-liners, her outlook on life, and her smooth voice.
But you might not understand and realize that she is much more than what she is on the reality show. She is a multi-millionaire with over $600 million as Anna Shay net worth.
So if you wanna know more about Anna Shay, then keep on scrolling through this article and keep on reading.
Facts About Anna Shay That You Should Know About
There is a lot to know about Anna Shay and her life that you don't know, but you should know to understand her more. So keep on reading the list down below to know the fun facts about Anna Shay's personal life.
She Has Not Watched Crazy Rich Asians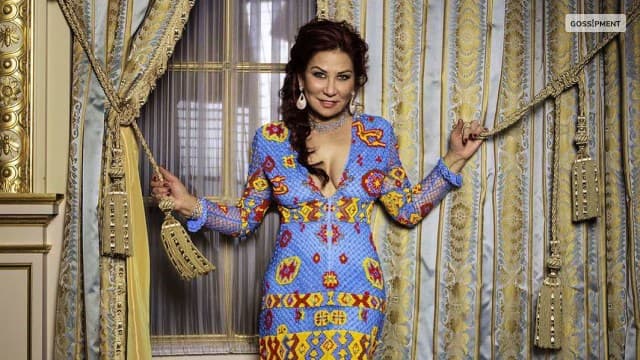 Although she is a part of the real-life Crazy Rich Asians, Anna Shay still hasn't seen the movie Crazy Rich Asians, which is a highly acclaimed film in 2018. In an Oprah Daily interview in 2021, she said,
"I didn't watch it. I was going to say, 'I live it,' but I thought that would be too snobbish. Because how would I know if I didn't see the movie? In the world I was raised in, 'crazy' is not good word to put next to the lifestyle I was born into."
She continued,
"I didn't do anything except be born. It's my parents. My dad is from the South Side of Chicago. My mother is from aristocracy…My mother said You were born in a crystal ball with a silver spoon."
She Had A Pet Monkey, Which She Took With Her On A Flight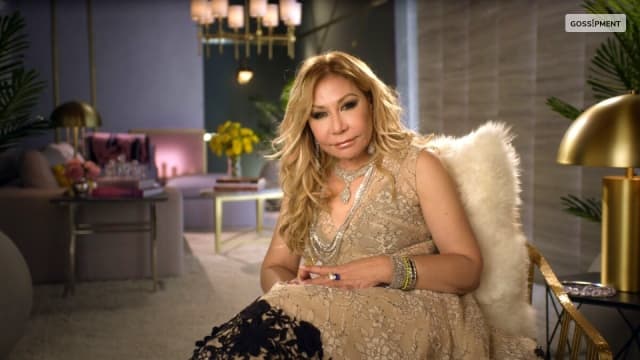 Anna said when she was only seven years old, her family was traveling from Japan to the US. She with her had a monkey as a pet, but she was worried that the authorities wouldn't allow her monkey into the country. So she dressed the monkey up and sat it next to her.
In the same interview with Oprah Daily, Anna Shay said,
"The flight attendants all knew my parents. She looked at me and said, 'Would your friend like a drink?' I dressed her up. I didn't know if she was a boy or a girl. I said, 'She's my sister. She'll have some milk, please. And perhaps if you have a banana.' They didn't take the monkey away."
Shay Has Been Married Four Times And Has A Son
Anna Shay lives a very private and guarded life. But it is popularly known that she was married and then even divorced four times, but even then, she never revealed the names of her ex-husbands ever.
Tatler magazine revealed that "one of her husbands was from Ireland with whom she visited Ashford Castle once." Then she finally spoke about her married life on the show, she said, "even the divorce part was good." Although her wealth is not a because of her ex-husbands since the splits were quite amicable.
Anna Shay also has a son from one of her marriages, whose name is Kenny Kemp, who is about 27 years old.
Her Son Is A Cannabis Paraphernalia Collector
Anna Shay's son Kenny Kemp has a huge collection of Bongs (glass filtration devices used for smoking weed). According to Buzzfeed, in 2015,
"The collection was worth half a million dollars at the time. It includes pipes, pendants, marbles, and tubes featuring psychedelic swirls, fantastical creatures, skulls, and nostalgic references to Nintendo characters. All the things are legally paid."
She Didn't Know What To Do With Her Cheques
For someone like Anna Shay, who was born into wealth, it was confusing to her when the cheques for Bling Empire came to her. It was confusing for her as she didn't know what to do with the cheque, but she knew she deserved it rightfully.
In the interview with Oprah Daily, she said,
"I didn't know what to do with them. I didn't cash them, then I got in trouble for not cashing them. I have them in a savings account. I'd like to have a party sometime. I don't think the money belongs to me. I think it belongs to the crew that had to put up with me."
Shay Has A Habit Of Dodging Her Security Guards
Ever since she was a child, Anna used to live in Tokyo, Japan. She used to repeatedly escape from all her security cordons, which used to worry her. According to 'Town & Country',
"She started auditioning new guards and testing them specifically to see if they could ensure my absolute safety."
She Keeps Remodelling Her House For Her Dogs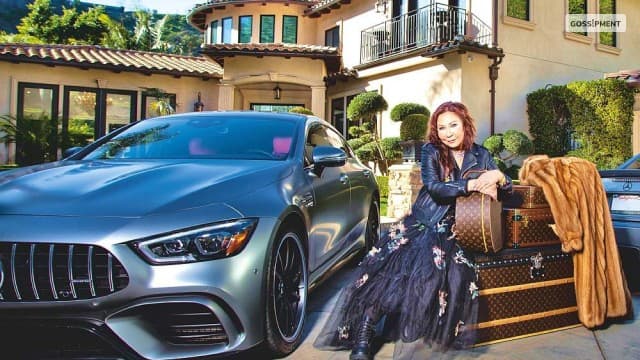 The producer of Bling Empire spoke to Town & Country,
"Shay has been trying to renovate her property for a long time. But doing so would mean that she has to move out to a hotel or another property. Since she has nine Golden Retrievers, it is almost impossible for her to rent a home or hotel suite."
This is the reason why Anna Shay started to do the renovation herself, little by little. This is why Jen Jenkins said,
"Every time I would go over to her house, a little bit more demo has taken place."
Wrapping Up!
Now that you know a lot about Anna Shay and what her nature and personality are like. So if you liked this article where we laid down some amazing facts about Anna Shay. Then surely let us know that by liking this article and commenting down below about what you think about Anna Shay and a little peek into her personal life.
Read Also:
◼ Kaylen Ward Net Worth, Age, Height, Wiki, Boyfriend, Biography
◼ Who Is Nadine Caridi? Jordan Belfort Ex-Wife Biography, Age And Net worth
◼ Who is Denise Lombardo?: Jordan Belfort Ex-Wife Biography, Age and Net worth