Trouble In Paradise? Fans Suspect Marriage Troubles As Ariana Misses Her Ring For A Tennis Match
Celebrities News●0 min read●
As always, Ariana Grande is back on the news mill while she is fuelling the rumors of a reported marriage troubles with husband Dalton Gomez. Things do not look good as she was seen without her ring at an Wimbledon match.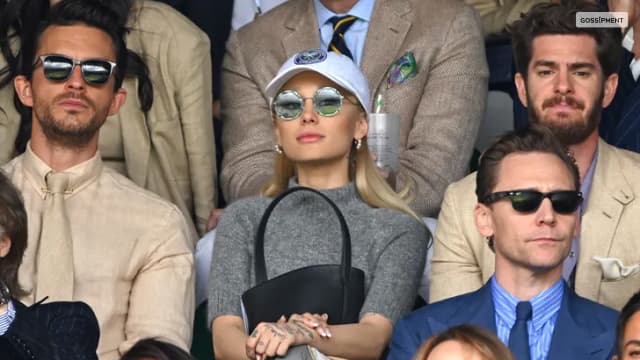 She was seen reacting to various phases of the match she was attending, keeping her right palm on her mouth and her left hand resting on her lap, notably without her wedding ring. She was seated between Bridgerton star Jonathan Bailey and Andrew Garfield.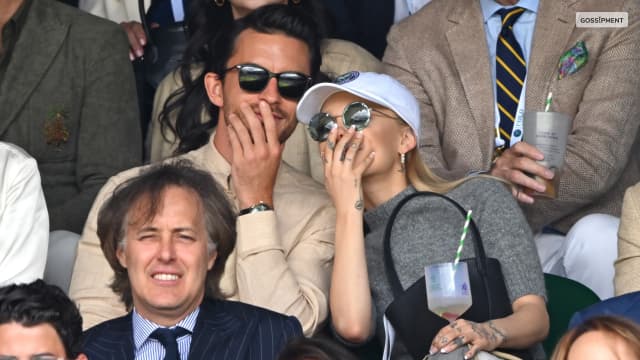 Set to star in the musical fantasy film Wicked, slated to be released in 2024 she has been in the UK for the shoot. The production ceased due to the transatlantic actors strike that began recently. She was attending the Wimbledon men's singles final on Sunday, when she was photographed without her ring.
The last time she was seen wearing her ring in public was at the Jeff Goldblum concert in April, held in London. When requested for a comment, Reps for Grande did not respond to the speculations.
Her presence without her ring or her husband Dalton has made her fans have a meltdown
One of them tweeted, "I'm sorry I'm really not tryna start anything i just wanna know if anyone else noticed the ring finger has no ring??"(sic)
Another said, "Anyone else noticed #ArianaGrande hasn't been wearing her wedding ring?????????" (sic), While a hopeful fan tweeted, saying she could be getting her ring "serviced or cleaned" or "getting an upgrade."
Grande has been lowkey and staying under the radar due to her filming her upcoming film, Wicked, which is now on hold due to the actors' strike. Her presence on social media has been minimal too though her ring has been missing in her recent posts.
Grande married Dalton in a hyper intimate wedding in 2021 much to the surprise of her fans. They married in her Montecito home in California.
Up Next
👉 Lisa Marie Presley's Cause Of Death Revealed To Be Small Bowel Obstruction: Coroner
👉 The 'Vampire Diaries' Witch Kat Graham And Her Fiance Split After A Year Long Engagement