Top 10 Best Korean Drama Of All Time- 2021 Updates
Web Series●0 min read●
So, one of my friends is very fond of K-drama. He told me that I was missing out on some of the best entertaining content if I'm not watching Korean drama.
I was like, "seriously!"
I was proven wrong once before when I underestimated anime. But, I found out that there is some of the best stuff that I was not paying attention to.
In the same way, I started watching Korean dramas. And I was blown away the moment I finished watching Healer, One of the best Korean dramas I have ever watched. And the list kept on growing with You're Beautiful, Weightlifting Fairy, etc.
As I grew more fond, I finished one after another Korean drama which helped me make this list of some of the best Korean dramas that you can recommend to someone.
This article is all about some of the best Korean Dramas that you can watch If you are just starting out. So, without further ado, let me get you started.
List Of The Best Korean Dramas
Korean dramas are full of intense and immersive stories that keep you seated for hours. The emotional rapport you build with the characters is overwhelming.
The characters, acting, and the production value of the K-dramas are top-notch. Even if you haven't watched a single K-drama, you must have heard about Squid Game, No?
Anyway, let me offer you a list of the best Korean dramas that you can watch now.
Squid Game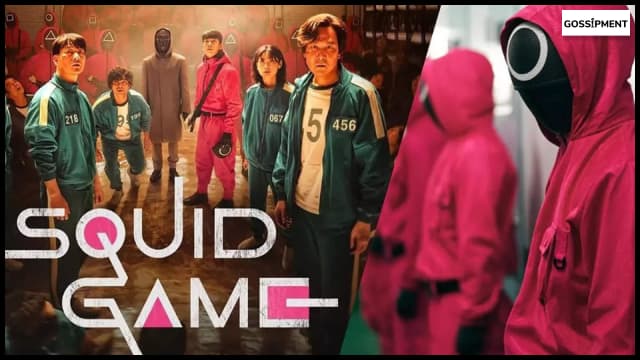 Director: Hwang Dong-hyuk
Number of Seasons: 1
Number of Episodes: 9
Available On: Netflix
Let me introduce you to the best Korean drama that is currently trending. Squid game has broken its record, becoming the most-watched show ever on Netflix. This is one of the best Korean thrillers currently.
Some people get involved in children's games to pay their debt with a 45.6 billion winning prize. But their life is at risk in that game. If they lose in Tug Of War, they will die.
The Silent Sea
Director: Choi Hang-Yong
Number of Seasons: 1
Number of Episodes: 8
Available On: Netflix
The Silent Sea is one of the best Korean dramas that you can watch currently. It is a sci-fi horror story with space as its background.
The story is about an abandoned research facility where a tragedy has happened. The series is full of new twists and revelations of new secrets and mysteries. Betrayal and other emotional tensions are part of the series. You can binge-watch it and have fun as the series unfolds.
Read about: Top 15 Scariest Movies Of All Time- 2022 Updates
All Of Us Are Dead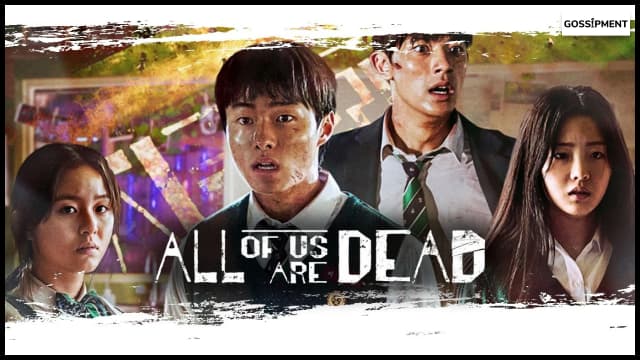 Director: Lee Jae-Kyoo Kim
Number of Seasons: 1
Number of Episodes: 12
Available On: Netflix
Army of the Dead is the last Zombie movie that I watched. I was impressed, but I was looking for something on The Train to Busan level. If you have a craving for zombie movies or series, you will love it.
The series is about a zombie outbreak that starts inside a high school. Students who are trapped inside have to come out while fighting off the zombies.
Hellbound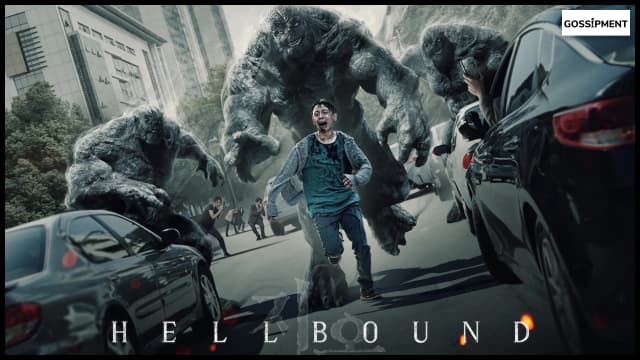 Director: Yeon Sang-ho
Number of Seasons:
Number of Episodes:
Available On:
So you want to see demonic creatures beat up people on the street? If you do, then please watch Hellbound. It is a brutal series that goes deeper into exploring faith.
Directed by the famous director of The Train to Busan, Hellbound offers a new perspective of humanity.
Crash Landing On You
Director: Lee Jung-Hyo
Number of Seasons: 1
Number of Episodes: 16
Available On: Netflix
If you love watching love stories, then you will love Crash Landing On You. It is currently one of the most popular and the best romantic Korean dramas you can watch on Netflix.
This series involves a North Korean soldier and an heiress from South Korea. The heroine lands in North Korea due to a storm while paragliding. A romantic tension steadily and beautifully starts between the two. If you want to know more, then you need to watch it.
Know about: Alex Rodriguez Net Worth, Wiki, Biography, Age, Height, Family And Achievement.
It's Okay To Not Be Okay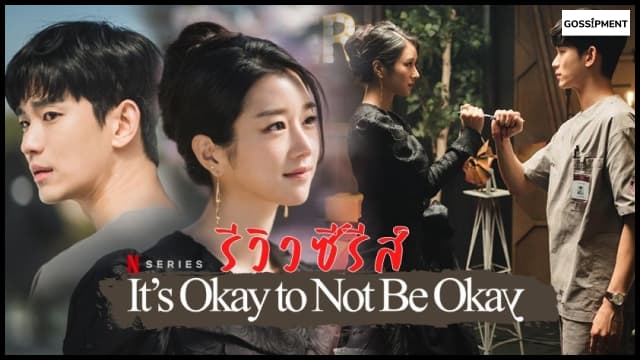 Director: Park Shin-woo
Number of Seasons: 1
Number of Episodes: 16
Available On: Netflix
A modern romantic drama that deals with autism and remains unique due to its portrayal of the characters. The chemistry between the characters is intriguing.
The character portrayal of autistic individuals is greatly handled by the actors and the director in this series. Relations between brothers and romance also are the main attractions of this series.
The Uncanny Counter
Director: Yoo Sun-dong
Number of Seasons: 1
Number of Episodes: 16
Available On: Netflix
The Uncanny Counter is a ghostbusters-style superhero-type series. If you have a thing for uncanny things and super spiritual powers, this is the best Korean drama. It is a thrilling story with a dark villain.
You will be gradually pulled into the emotional course of the story soon. It is action-packed and does not bore you with a slow pacing story.
Law School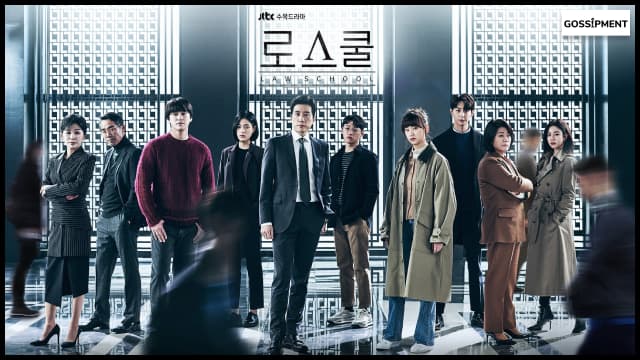 Director: Kim Suk-yoon
Number of Seasons: 1
Number of Episodes: 16
Available On: Netflix
Korean dramas are the best ones if you are looking for content that is full of mysteries and plot twists. The Law School disappoints you in terms of the thrill you are looking for when watching a TV series.
The story revolves around the law school students and professor when one of the professors is found dead, and another professor is arrested for the crime. The students team up to solve the case and prove the innocence of the convict.
If you are looking for the best Korean drama about murder mysteries, then you can not skip this one.
After watching the final season of Shameless, aren't you a little curious about Emma Kenney net worth and other details like who's she dating and how old she is? So, here is it.
Sky Castle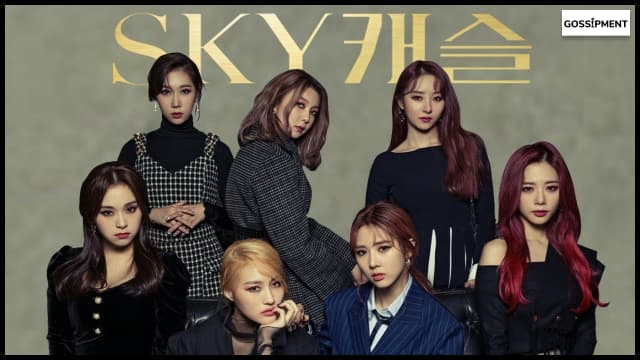 Director: Jo Hyun-Tak
Number of Seasons: 1
Number of Episodes: 20
Available On: Netflix
How is the life of the Korean elites? What do the Korean aristocratic women aspire to when they are looking for a place in their lives? Sky Castle deals with four Korean women's struggle to maintain their status in the higher society of the country.
If you love the more human and grounded aspects of a TV series, then you need to watch this soapy, romantic Korean drama with a slight pinch of comedy. It may not seem like the best Korean drama, but you will have fun watching it.
Sweet Home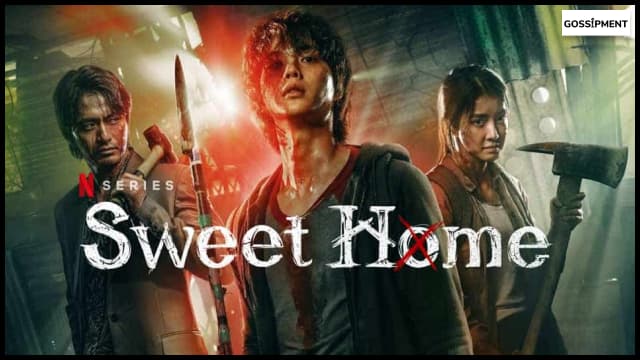 Director: Lee Eung-bok, Jang Young-woo, Park So-Hyun
Number of Seasons: 1
Number of Episodes: 10
Available On: Netflix
If you love to see creepy horror stories, then you cannot miss Sweet Home. There are so many horror series, but not like this one. This is an apocalyptic horror series telling the story of a boy who suffered the death of his family and moved to a new apartment.
In that building, he starts seeing frightening things; many monsters hang out in that building. What happens next? You can find that out yourself by watching the series.
Best Korean Drama Ever
After The Parasyte won the Oscar for the best movie, the craze for watching Korean movies and series increased exponentially. The fame and success of series like the Squid Game poured fuel to the raging fire. As a result, more and more Korean movie and TV series watchers are now looking for more Korean content to watch.
If you want to watch any of these series, you can have guaranteed fun. I have listed only the best series so that you don't have to search among more recommendations and get confused. Please let me know which series you are watching first.
Read More: