Blake Lively And Ryan Reynolds: A Complete Relationship Timeline
Celebrities●0 min read●
When someone says "Hollywood Couple Goals," which couple comes to your mind? Mine is Blake Likely and Ryan Reynolds. Their marriage is exactly what happens when you marry your best friend.
Being an A-list couple in Hollywood, most couples show their best self on social media and on red carpets. But these two gorgeous people are out there trolling each other at every opportunity they get, whether it's online or on the red carpet.
Who could believe these two jokesters are parents to three beautiful kids, soon to be four? Today let's talk about how did Blake Lively and Ryan Reynolds meet each other in this crazy world.
November 17th, 2022
A "very pregnant" Blake Lively and Ryan Reynolds went to the 36th Annual American Cinematheque wards!
There Blake gave a super supportive and sweet speech for her husband Ryan.
.@BlakeLively lists the qualities she loves about her husband @VanCityReynolds at the American Cinematheque Awards pic.twitter.com/LCj72BrdmF

— The Hollywood Reporter (@THR) November 18, 2022
September 18th, 2022
Blake announced that she was indeed pregnant with their fourth child in a bunch of cute pics of her pregnant belly.
She even called out the paparazzi in a great way on her Instagram caption.
August 5th, 2022
Things are gettin' thirsty here!! Blake posts a picture of her in a white bikini and tags her husband, Ryan, on the post.
Read more: Kourtney And Travis: A Complete Relationship Timeline
May 2nd, 2022
The Queen of Met Gala, Blake Lively, did it again, looking ethereal in her stunning gown with her husband by her side, looking like her arm candy, all dashing and handsome.
Can they stop looking a each other in that loving way? My single self can't take it anymore!!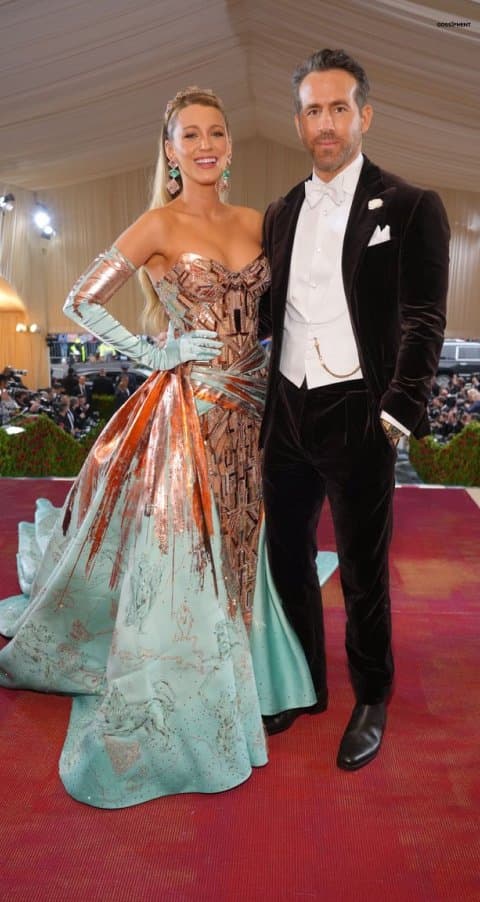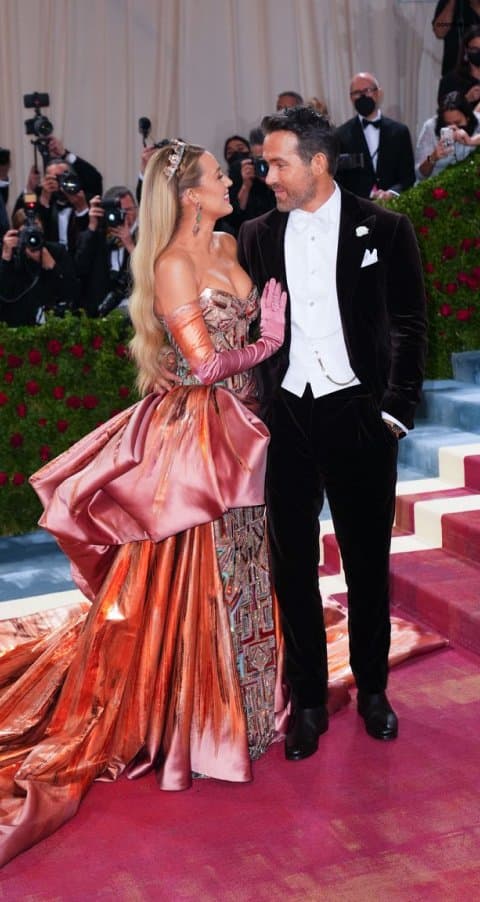 March 1st, 2022
The gorgeous couple, as usual, looked stunning on the red carpet for the New York premiere of The Adam Project.
Blake Lively looked like a goddess in a pastel Versace gown; I mean, what else can we expect from Miss Serena Van Der Woodsen?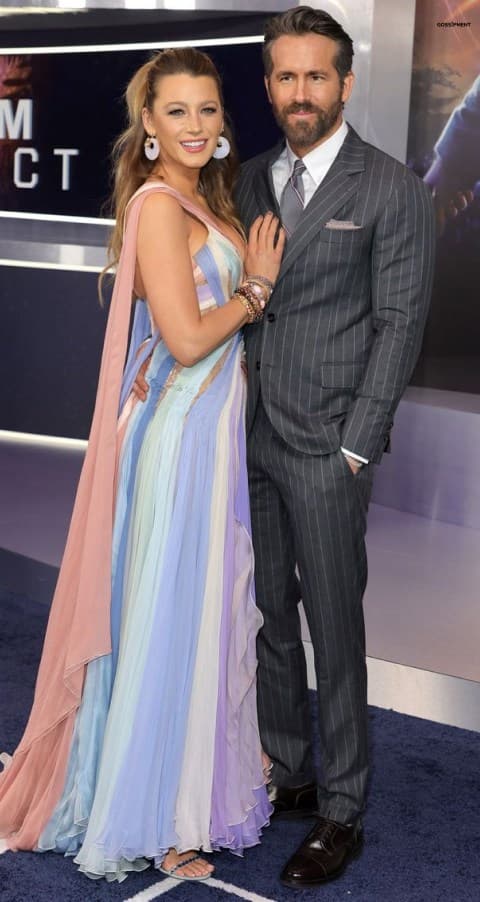 February 14th, 2022
Blake posted the perfect Valentine's Day post dedicated to her husband Ryan. A blurred-out picture of the two of them laughing. And she wrote the caption, "Find me a better friend.❤ I'll wait…"
January 31st, 2022
The couple was photographed together on a chilly morning in New York City. They were seen wearing matching blue jeans and coats. While Blake wore a knee-length woolen jacket, Ryan wore a shorter puffer jacket.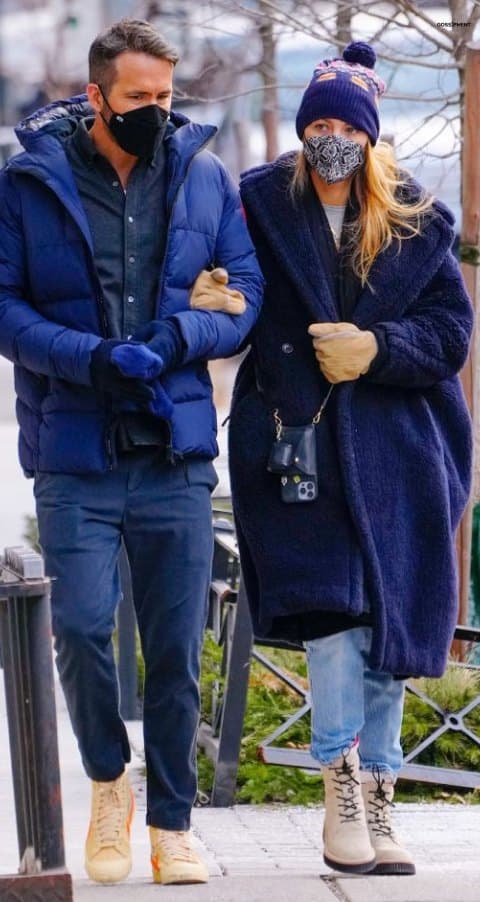 November 8th, 2021
With Entertainment Tonight, Ryan sat down and talked about a few marriage secrets, which made us melt. 
"We don't take each other too seriously, but we're also friends. Falling in love is great, but do you like each other? That's kinda the question you gotta ask yourself, you know, going into it."
October 17th, 2021
After completing the shooting of Spirited with Will Ferrell, Ryan announced on Instagram that he would be taking a sabbatical from acting.
And leave it to Blake to tease her husband with the comment, "Michael Caine did it first."
August 25th, 2021
On Blake's 34th birthday, Ryan did what he could do best, troll his wife. Ryan posted a TikTok duet of him and Mariah Carey on his Instagram Story. With the caption, "My favorite thing that's ever happened on August 25th. " 
August 6th, 2021
On The Jesse Cagle Show by Sirius XM, Ryan was about how he and Blake felt about their daughter's names featuring on Taylor Swift's song Betty on the Folklore album.
Ryan replied, " The names are the names of our kids, but, you know, we trust her implicitly. She's very sensitive to any of that stuff, and obviously, the song has nothing to do with our kids other than our kids' names."
August 2nd, 2021
For their 10-year anniversary of the two's first date, Blake and Ryan did the cutest thing ever. They went back to the Japanese restaurant, O Ya, where everything started. 
Blake posted a sweet picture on Instagram, captioning it with the words, "If it weren't for this place, we wouldn't be together. No joke. No restaurant means more to us."
July 20th, 2021
On the Smartless podcast, Ryan revealed how he made the first move on Blake. 
He said, "I met Blake on the darkest crease in the anus of the universe called Green Lantern." He continued, "We were buddies… About a year and a half later, we went on a double date, but we were dating separate people. Next thing you know, she was going to Boston, I was going to Boston, and said, well I'll ride with you. We got on the train and we rode together. I was just begging her to sleep with me"
May 9th, 2021
Rayn posted a sweet picture of him and Blake with the sweetest caption going with it. (sarcasm implied!)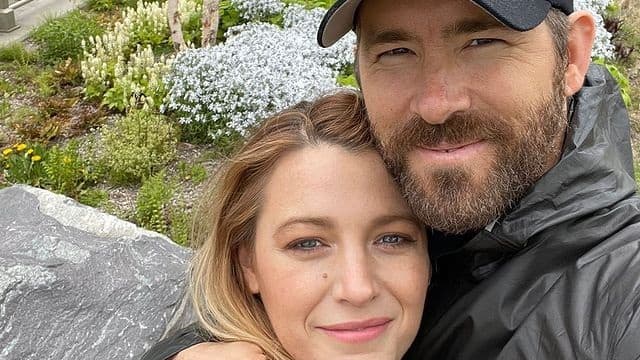 He wrote, "Every blink and every thoughtful moment of vulnerability. The tender grit it took to be a mother in 2021 is an act of pure strength and heroism. Never could I have predicted anonymous airport bathroom sex would lead to this. Or how you'd hire Dog the Bounty Hunter to find me. Either way, I'm lucky to reflect a little of the sunlight you shine on all of us. Happy Mother's Day, my love."
April 30th, 2021
Both Blake Lively and Ryan Reynolds gave us a sneak peek at their date night to a Yankees game in NYC. Blake captioned it, " Mom&Dad Girl Summer."
Read more: Kendall Jenner, Devin Booker: A Complete Relationship Timeline
April 23rd, 2021
Blake posted a sweet picture of her and Ryan with Gigi on her Birthday, with the caption, "Happy Birthday Gigi… I think you and I make a much better couple."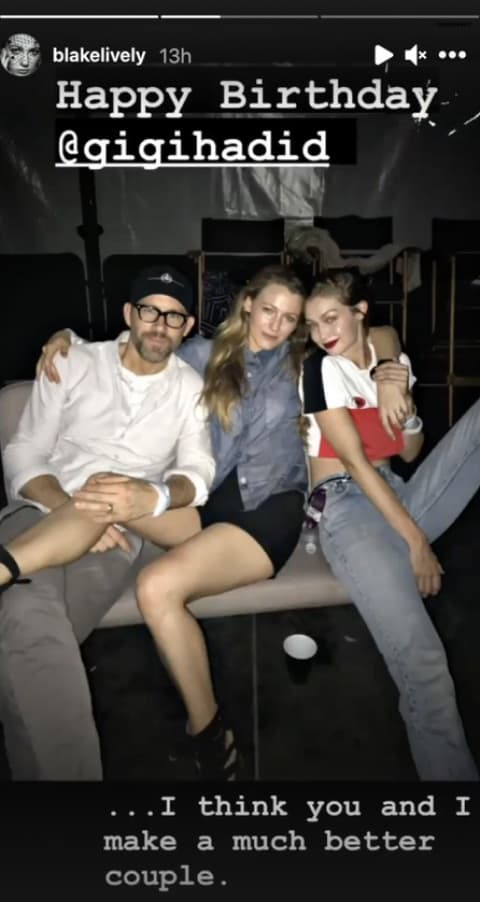 March 31st, 2021
Well, all love a King & Queen who are vaccinated! Both Ryan and Blake posted a picture of them getting vaccinated.
February 14th, 2021
Talk about #HusbandGoals, Blake shared a video of Ryan helping her retouch her hair roots. She even captioned the video in the most hilarious way possible, "That time I f*d my hairdresser."
November 13th, 2020
Ryan sat down with Access Hollywood and talked about whether he loves "being a girl dad."
This question Ryan answered, "I love being a girl dad. I have three daughters, which I never in a million years would have imagined. I come from all boys. I have three older brothers. I'm the youngest of four boys, so for me to have three daughters has been such a ride and I love every second of it."
October 24th, 2020
On Ryan's 44th birthday, Blake posted a cute picture and couldn't just help herself from trolling him.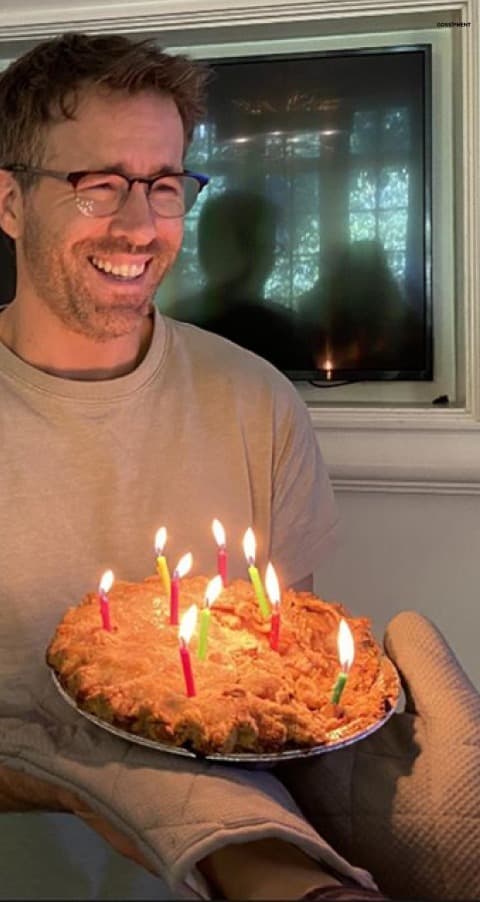 She captioned, "1) Who is the lost soul that selects birthday PIE. 2) What ANIMAL eats their cake(pie) without forest blowing out the candles. Ryan that's who. Happy birthday. I honestly can't believe we're still married."
October 22nd, 2020
Ryan and Blake celebrated his first time voting in an American election. The couple posted a cute picture of them holding their mailed-in ballots. Both of them caption the picture in the hilarious way possible.
While Blake wrote, "It was Ryan's first time. He was understandably scared. It all happened so fast. Like, REALLY fast. He wept. I pretended to weep. Then he called his friends."
Whereas Ryan wrote, "This is my first time voting in America. I'd like to thank my wife, Blake, for making my first time so gentle and loving. It was super scary at first, then exciting, and now I'm a little tired. Be proud."
July 27th, 2020
All the Swifties are speculating that Taylor Swift's song Betty from the Folklore album is the name of Blake and Ryan's third daughter. Well, they were right, of course.
June 1st, 2020
Both Blake Lively and Ryan Reynolds donated to the NAACP Legal Defense Fund, $200K. This is to help with the ongoing protest against the murder of George Floyd.
Ryan took to Instagram to a lengthy post about it, stating he and Blake would be teaching their daughters differently than what they learned growing up.
March 17th, 2020
Blake Lively and Ryan Reynolds donated to multiple food banks $1 million, like Food Banks Canada and Feeding America, during the Pandemic.
December 12th, 2019
Ryan on the Today's show talked about having three daughters. He said, "It's all women. I'd have it no other way." He even said it was his master plan "to wipe men off the face of the earth."
October 16th, 2019
Ryan took to Twitter to share the first picture of their third daughter but, ofcourse, hid her face on the post.
I love B.C. 🇨🇦 I want my daughters to experience the same natural playground I grew up in. On Oct. 21, the candidate you vote for will SHAPE CLIMATE POLICY. I'm proud of the climate progress made the last 4 years. Click https://t.co/gJ8wvRwD2y for voting info. #Capilano pic.twitter.com/a3itOeIqQx

— Ryan Reynolds (@VancityReynolds) October 17, 2019
October 9th, 2019
Through multiple sources, we got to know that Blake and Ryan had welcomed their third child. They wanted to keep everything a secret to maintain their privacy.
August 25th, 2019
For Blake's 32nd birthday, Ryan did exactly what a loving husband does, he posted the most unflattering pictures of Blake on his Instagram. If that's not love, I don't know what is.
May 2nd, 2019
On the premiere of Pokemon Detective Pikachu, wearing a gorgeous yellow dress and a cute baby bump. Although it was Ryan's movie, She was definitely the show-stopper of the day.
October 23rd, 2018
On Ryan's 42nd birthday, they celebrated by filling up their voting ballots. Now that's a huge birthday rager!!
July 29th, 2018
Ryan and Blake attended Taylor's concert, and their reaction was so good hearing their daughter James' voice on her song, Gorgeous.
BLAKE AND RYAN ARE SO CUTE REACTING TO GORGEOUS pic.twitter.com/iEWlxSL4Xd

— "the lovely sofia jain 💕" 🥺✨ (@avocadoswifts) July 29, 2018
May 7th, 2018
Blake looked drop-dead gorgeous at the Met Gala. Although she was all alone, she gave a shoutout to her lovely family in the cutest way possible.
You just need to look closer at the clutch bag she was holding.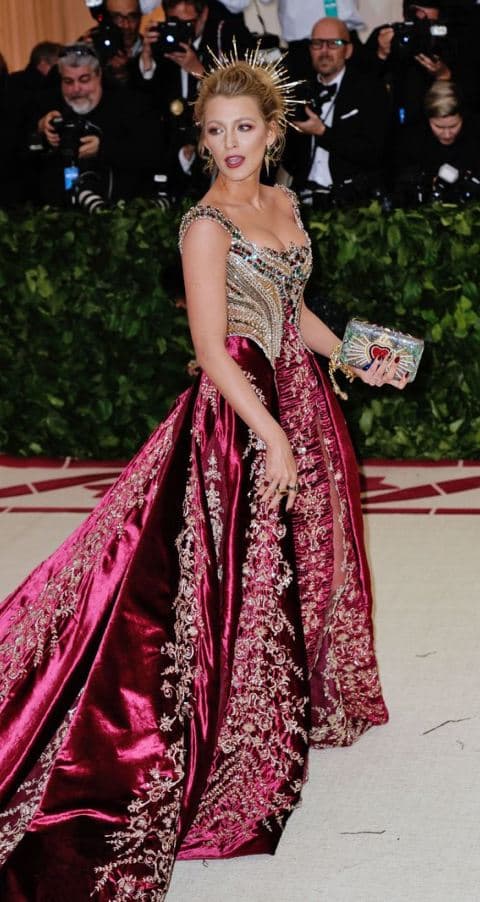 April 1st, 2018
When news of trouble in their marriage, Ryan shut those rumors down in the best way possible, with just two tweets. 
I wish. I could use a little "me time". https://t.co/S6kXFsWaMe

— Ryan Reynolds (@VancityReynolds) March 31, 2018
Ryan Reynolds (@vancityreynolds) joins Blake Lively and his mom on red carpet after shutting down split rumors https://t.co/ev5woUQ2eZ pic.twitter.com/oG9MeF3hII

— Yahoo Entertainment (@YahooEnt) April 3, 2018
May 1st, 2017
Aren't they the royalty of The Met Gala? They showed up to the Met Gala looking all sorts of gorgeous.
December 15th, 2016
The couple made their first public appearance with their kids to support Ryan's star on the Hollywood Walk of Fame.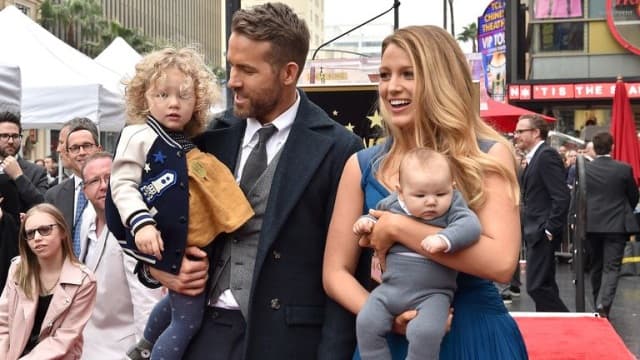 In his speech, Ryan said, "I want to thank my wife, Blake, who is sitting right there, who is everything to me. You are the best thing that has ever happened to me. You make everything better. You make everything in my life better. You've given me two of the most incredible children I've ever hoped to have."
September 30th, 2016
According to sources from Page Six, Blake gave birth to a baby girl and named her Inez. 
The family of four is being private about their new addition.
April 14th, 2016
While shooting for her movie Shallow, US Weekly reported that Blake Lively is pregnant. She might be showing a baby bump in a few pictures.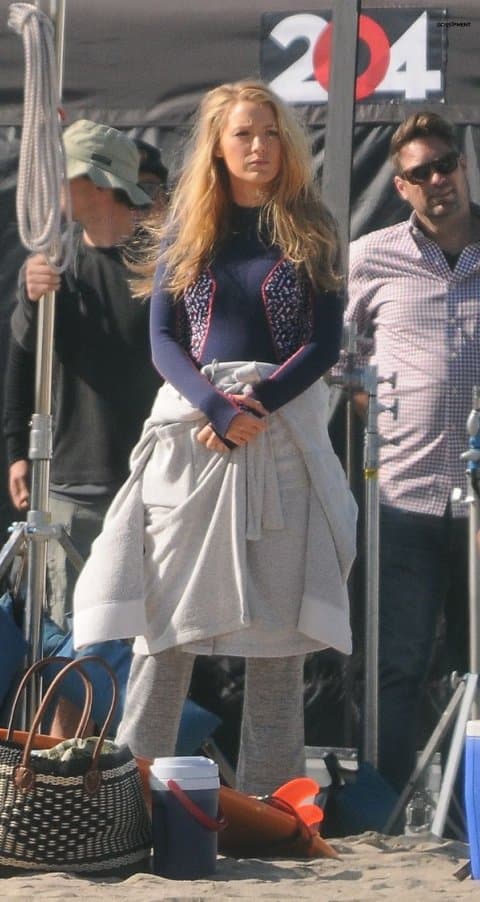 March 10th, 2016
Both Ryan and Blake Lively looked gorgeous while attending the White House state dinner.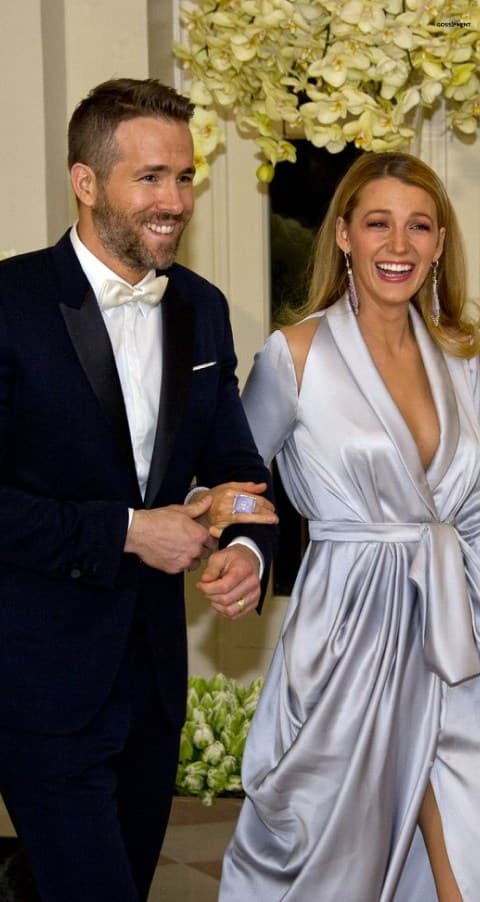 Late December 2015
Blake and Ryan are now parents to a beautiful baby girl and named her James. 
On the Today Show, Ryan said, "It's James. Everyone know. I didn't want ot be the first guy screaming it out to the media, because as we know, little girls turn into teenage girls and little teenage girls sometimes scan through the archives and go, 'Why did you do that?'"
October 20th, 2014
After announcing her pregnancy, Blake and Ryan hit up the red carpet, where Balke was just glowing and showing the cutest baby bump.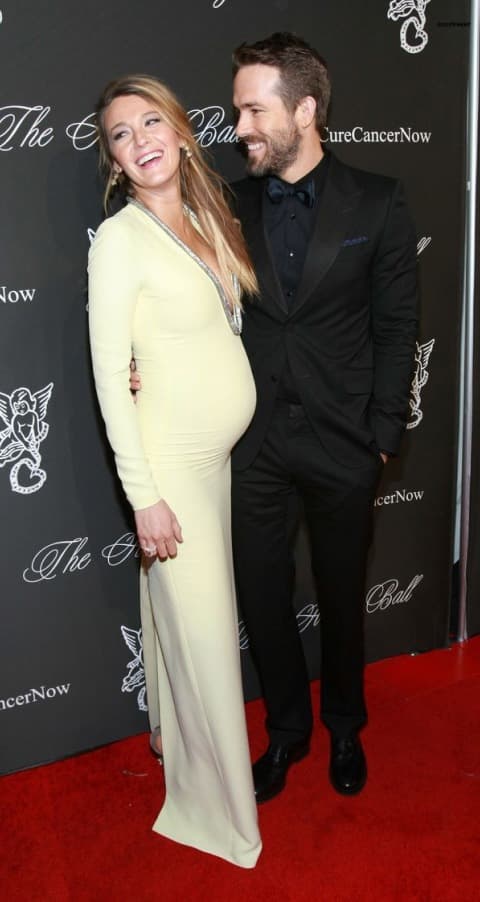 October 6th, 2014
Blake Lively announced to the world that she is pregnant with her first child on her website Preserve, which is now defunct.
May 5th, 2014
The journey of them being the King and Queen of Met Gala started from here, when they attended their first Met Gala as a married couple together.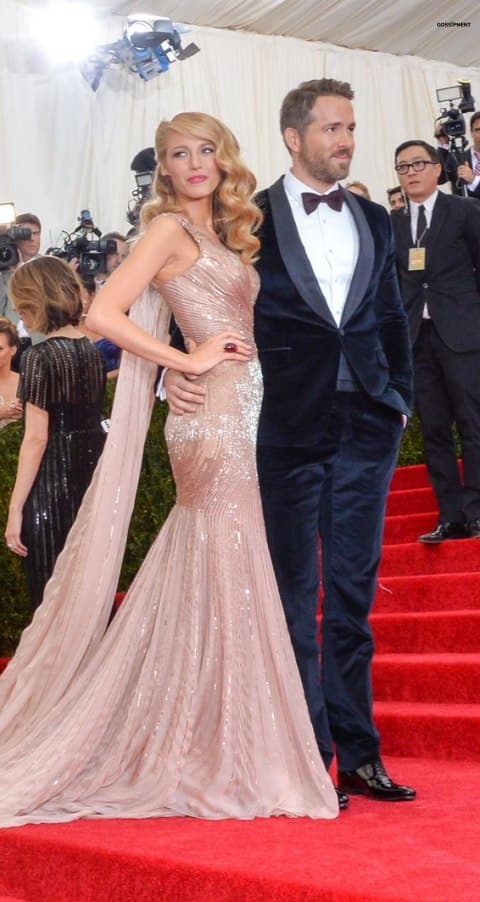 September 9th, 2012
WTF!!! Blake Lively and Ryan Reynolds shocked everyone when they got married, only after a year of dating. They had a private ceremony at Boone Hall Plantation in South Carolina. Blake wore a beautiful Marchesa gown on the day of.
December 12th, 2011
Both Blake and Ryan are spotted together in Vancouver to spend the holiday with Ryan's family. Their relationship is undeniable since they were seen holding hands. 
Read more: Travis Scott, Kylie Jenner: A Complete Relationship Timeline
October 22nd, 2011
Blake was seen leaving Ryan's apartment here in Boston, sparking dating rumors in full force. Sources claim that they are "really happy together" and "are very much a couple."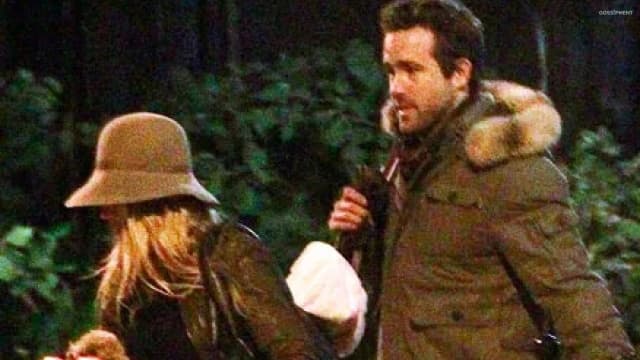 June 15th, 2011
Both Ryan and Blake looked all cozy and closed during the premiere of Green Lantern.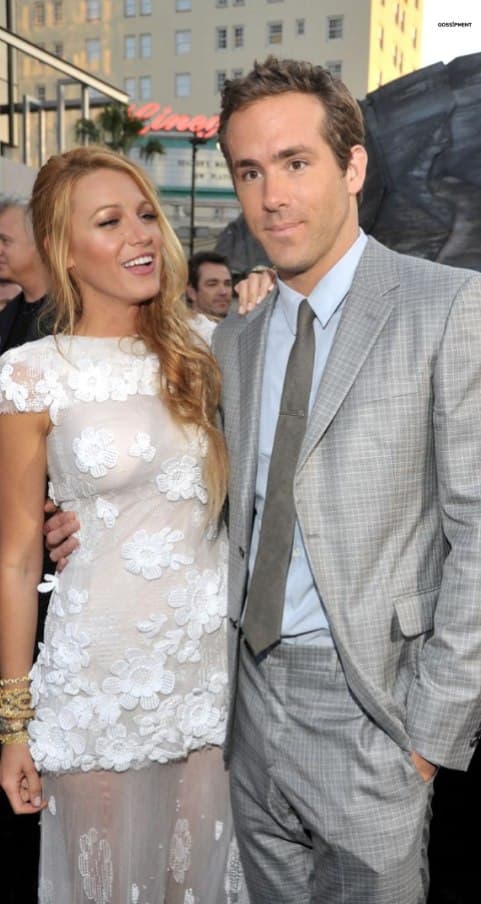 December 2010
Some more shit is happening here; Ryan and his former wife, Scarlett Johannsen, split up and ended their marriage. Do you think the two breakups were just a mere coincidence, or is something going on?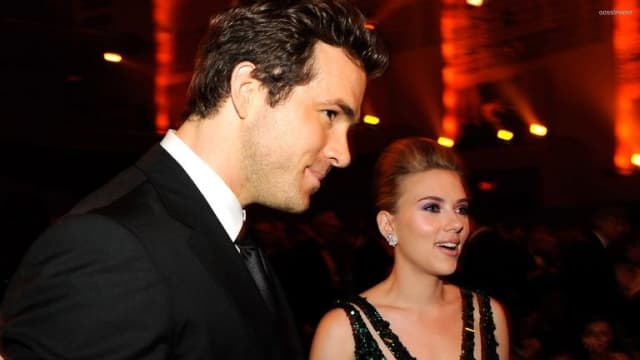 September 2010
US Weekly reported that Blake Lively broke up with her boyfriend, Gossip Girl, and costar, Penn Badgley. The source said, "They're still good friends and hang out on the set." Yeah, sure they do!!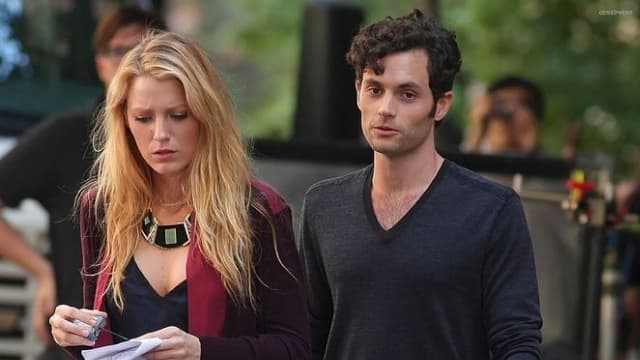 July 24, 2010
The first time Blake Lively and Ryan Reynolds attended an event together were at Comic-Con, when they were promoting their new movie Green Lantern.
Both of them were so cute then. But better that Ryan was still married to Scarlett Johansson at that time, and Blake was in a relationship as well.
Wrapping Up!
And that's a Wrap!! There you go; here are all the details and important dates in Blake Lively and Ryan Reynolds's life. Now that you are all caught up with this adorable and gorgeous couple, don't you think their love is like a real-life fairy tale love story?
Read Also: