Danny Masterson Sentenced To 30 Years In Prison In Rape Retrial
Celebrities News●0 min read●
Danny Masterson has been sentenced finally, months after getting convicted for two rape counts, for thirty years behind bars.
The 'That '70s Show' actor was sentenced to thirty years in a LA court on Thursday. He was facing thirty years to life after he was found guilty on two of his three counts, so the sentence is not very surprising.
As reported by TMZ earlier, Masterson was convicted on two counts in May, but the jury was actually hung on the third count. First charged back in 2020 with three women talking about the incidents that happened between the years 2001 and 2003 – since he was working on his comedy series at the time.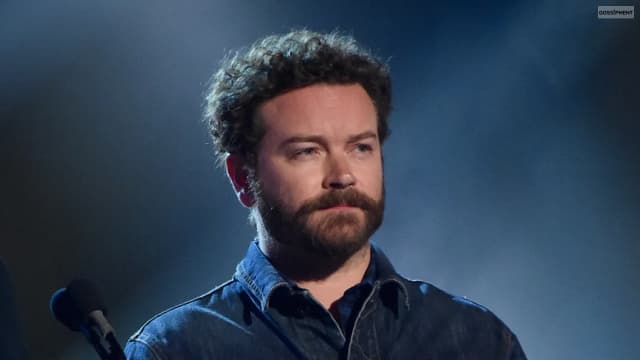 Do you remember that Masterson had one trial last October, but it actually ended a month later in a mistrial after the jury failed to reach any decision. The team of the actor tried to dismiss the whole situation, but he was retried eventually before getting convicted.
Masterson's attorney, Philip Cohen, told TMZ after the mistrial that "the case was about nothing other than the credibility of the three accusers and that credibility could only be determined by comparing, contrasting, and focusing on the ever-evolving statements given by the women."
After Masterson was found guilty, TMZ reported that he wasn't put with L.A. County Men's Central Jail's general population in a lockup – he has been waiting for his sentence in administrative segregation where other high-profile inmates such as Suge Knight and O.J. Simpson has stayed in the past.
Updates (As Of Now):  
Shawn Holley, an attorney of Masterson, told TMZ, "For the past several months, a team of the top appellate lawyers in the country has been reviewing the transcripts of the trial. They have identified a number of significant evidentiary and constitutional issues, which they will address in briefs to both state and federal appellate courts. The errors that occurred in this case are substantial and unfortunately, led to verdicts that are not supported by the evidence."
She further added, "And though we have great respect for the jury in this case and for our system of justice overall, sometimes they get it wrong. And that's what happened here. Mr. Masterson did not commit the crimes for which he has been convicted and we — and the appellate lawyers — the best and the brightest in the country — are confident that these convictions will be overturned."
Read Also:
■ Rihanna Had Her Second Child With A$AP Rocky, Revealed His Unusual Name
■ Joe Was Not Supportive Of Turner, Knowing She Was Struggling After Giving Birth