Joe Tried To Save The Marriage, Filing For Divorce Was His 'Last Resort'
Celebrities News●0 min read●
After being married to Sophie Turner for four years, Joe Jonas tried to save their marriage before he filed for divorce on Tuesday. Page Six got the family from a source who is particularly close to the family. The source said that the couple were having "many disagreements."
The insider said, "Divorce was a last resort for Joe. He never wanted to break up his family, but he had to take what he felt was the best course of action for his girls. An unhappy home isn't a home, and the truth is that he and Sophie were going through it this year. There's a lot of noise out there, but it wasn't a straw-that-broke-the-camel's-back situation like it's being reported."
The source further said, "It just kept building, and Joe finally reached a point where he felt that he had exhausted all options to salvage the marriage." Another source claimed that the main reason behind those disagreements might be because of their different lifestyles. It is because of her partying that factored into the divorce.
The insider told TMZ on Tuesday, "She likes to party; he likes to stay at home. They have very different lifestyles." The frontman of the Jonas Brothers filed for divorce from the Game Of Thrones actress in Miami after having two children and being married for four years.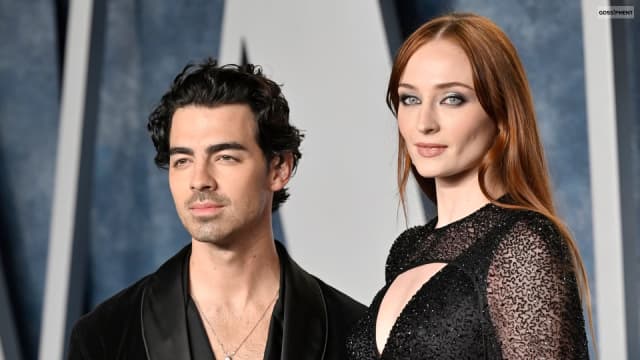 The Ironclad Prenup Is Going To Save A Lot  
Joe Jonas mentioned that both of his daughters are primarily staying with him, but he is looking for "shared parental responsibility." They will not have any difficulty with their assets, as they signed a prenup weeks before they got married.
Joe will have all he has earned from the Jonas Brothers and keep the royalties coming from it, as well as whatever he has made from the band  DNCE. Turner will keep the money she made from "Game of Thrones" and any other work she has done. They will keep the properties they bought before tying the knot to themselves. It might come as a surprise to their fans as the fact that they were going through some severe issues came into knowledge just a few days back. However, the fans noticed that the singer was not wearing the wedding band while performing. And Sophie Turner was not present at his gigs.
TRENDING STORIES:
■ 'Dream Weaver' Singer Gary Wright Dies At 80 After Health Issues
■ Julia Fox Posed For Photographers In Her Nearly-Nude Attire At The NYFW Event