Gautam Adani Ties With Bill Gates To Become The 4th Richest Person In The World
Celebrities News●0 min read●
The extended bull run in Adani Group Companies has catapulted Gautam Adani as the 4th richest person in the world.
The Gujarat-based Tycoon's wealth is now in the same row as Bill Gates in terms of net worth, as per the Bloomberg Ranking.
Over the past few months, his net worth soared as shares of Adani Group have been through rapid success over some time.
Adani Group Chairman #GautamAdani is now the 4th Richest person in the world after being tied with Microsoft Cofounder Bill Gates. His fortune surged to $125 billion, on par with Bill Gate's Net With
Continue reading to get the deets….
Adani Added 2/3rd To His Wealth In 2022 Alone
Nothing would be enough to elucidate Gautam Adani's stupendous rise on the list of the world's richest persons. The 59-year-old billionaire added $48 billion to his net worth in 2022. If this pace continues, he is on the verge of becoming the 3rd richest person globally by the end of this week.
Top 4 Richest Persons On The Planet – The Bloomberg Billionaires Index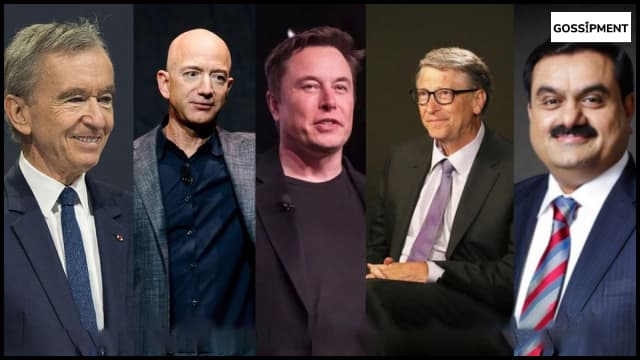 As you can visualize from the Billionaires Index below, it's Adani whose change in present wealth didn't go red in contrast with the top 4 personalities. While Arnault encountered most losses at $43.7 billion, his total assets got boosted by $6 billion yesterday alone.
| | | | |
| --- | --- | --- | --- |
| Rank | Name | Present Wealth | Last Changes |
| 1st Position | Elon Musk | $252 Billion | -$5.5 billion |
| 2nd Position | Jeff Bezos | $165 Billion | -$6.8 billion |
| 3rd Position | Bernard Arnault | $134 Billion | -$1.9 billion |
| 4th Position | Bill Gates | $125 Billion | -$1.7 billion |
| Tied 4th position | Gautam Adani | $125 Billion | $6.3 billion |
Read more : Richest Man In The World
Closing Words
Earlier this month, Gautam Adani stepped his feet into centibillionaires club as the Indian Businessman possessing a fortune of more than $100 billion. From Asia, only Adani and Ambani could enter in this club. Let's take a minute to give a big round of applause to the two Indian Legends, shall we?
Must read…