Life is all about creating moments. Just like life, all the TV shows are giving their everything to create moments, but only a few succeed to create remarkable moments. Memorable moments meaning are those moments that are worth remembering, either in a positive or negative way. 
Though not quite, I didn't become an avid gossipmonger like Dan Humphrey, what a moment it was when it was revealed he was the infamous "Gossip Girl" after all, I was shocked, what about you? 
Or was it the moment when Sheldon popped the question to Amy that made you jump off your seat??  As for me, I screamed with joy at my TV screen. [Tried hard not to overreact!!]
But my favorite moment will be when Rachel "got off the plane" for Ross; I sobbed like a baby when she stood at his door. Though it was a shock for me when Ted Mosby came back to Robin again at the end, holding the same blue french horn, [still deciding whether happy or angry about it !!]
What about the moment when Jon Snow came back to life, it was like a weight has lifted from my heart for a whole f**king year. And what about when Stefan died for his brother Damon, I cried an ugly cry, what about you?? 
These iconic moments are what make great TV shows. You feel a rollercoaster of emotions altogether. What is your favorite iconic tv show moment? These are ours: 
1. Hold The Door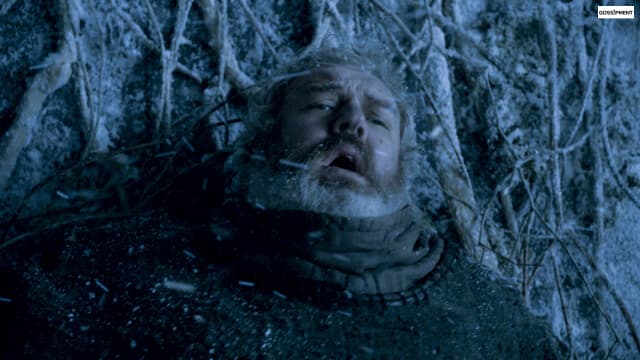 [Show- Game of Thrones Episode – The Door  Season- 6]
Game of Thrones! A show that shook everyone, and emotions that were unknown to us, came out on the surface. This is a show made of moments, but the moment I wanna talk about is when our beloved giant Hodor died saying his name repeatedly. 
A show full of iconic moments, especially deaths, but this one shook us to our core. We saw how Hodor got his name and how his speech became impaired due to repeatedly saying the words, Hold The Door!! When he was a kid, which was an after-effect of what was actually happening to him in the present. He died holding the door to help Bran and Meera escape the whites from the three-eyed Raven's cave. 
2. XOXO, I Love You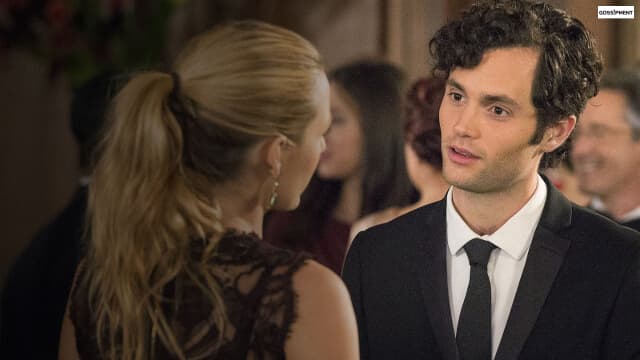 [Show- Gossip Girl  Episode – New York, I Love You, XOXO  Season-6]
Raise your hand if you thought Dan, "Lonely Boy" Dan Humprey is the mysterious Gossip Girl, I sure didn't. He was not on anyone's list of being a gossip girl, not even Serena suspected him. Maybe that is the reason why he became such a great gossip girl. 
Though if I think about it, why not Dan? He was the writer in the group and surely knew how to use his words and was always under the radar, the least suspected of them all. But that reveal in the last episode was something else, I loved to see Blair feel defeated by Dan of all people! 
3. "I Got Off The Plane"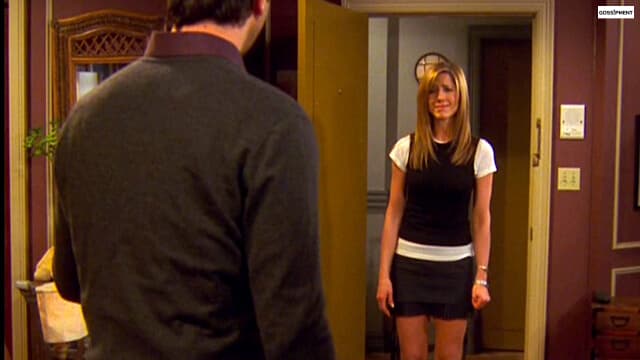 [Show- Friends Episode – The Last One, Part 2  Season- 10]
Who could ever forget this moment? When Rachel finally got off the plane and came back to Ross, I was bawling my eyes out !! What was your emotional state? 
Ross and Rachel, are the most famous "Will They Or Won't They" couple I have ever seen. After such a whirlwind of breakups and patch-ups, those two finally realized they are perfect together. Which makes that final moment even more iconic tv moment. 
This scene is one of my friend's iconic moments.
4. "Knock, Knock, Knock Amy"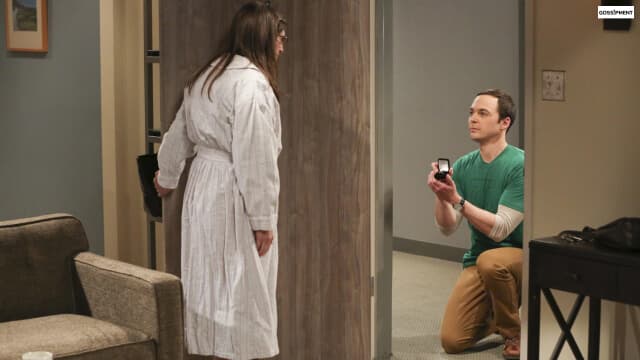 [Show- Big Bang Theory Episode – The Proposal Proposal Season- 11]
None of us knew what was going to happen Sheldon knocked three times on Amy's door and she opened it. Who would have thought that Sheldore The Conqueror, went down on one knee to propose to his girlfriend? 
That was such a surprising and amazing moment in TV history. Seeing Sheldon opening up to Amy and asking her to marry her, shows he came a long way, since the first, we saw him. One of the best character developments in my opinion. What do you think? 
5. Poor Holly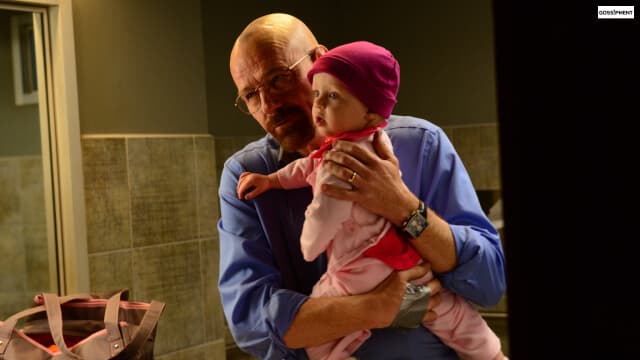 [Show- Breaking Bad Episode – Ozymandias Season- 5]
Who could forget the moment when Walter actually kidnapped his own baby daughter Holly. This shocking moment shows how low Walter aka Heisenberg could fall, to kidnap his own baby daughter just to punish his wife. 
But that episode gave us one of the best-unscripted scenes in TV history when baby Holly called out for her mother. What an iconic moment! Totally unscripted television show, yet impactful for the scene. 
6. "Whoever vs. Whomever"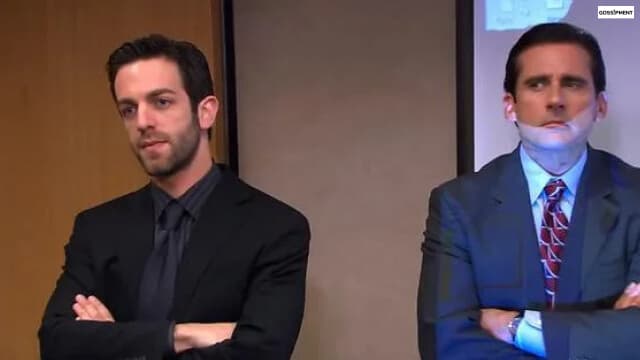 [Show- The Office Episode – Stress Relief  Season- 5]
Did you ever have the debate on Whoever and whomever? But if you ever work on Dunder Mifflin, these are the types of exciting debates you are going to have. 
Is it 'whomever' like Ryan said or is it 'whoever' like what Michael said. Here both these men are trying to show their superiority, which makes it even funnier. The jury is still out. What do you think the correct pronoun is? 
7. The Blue French Horn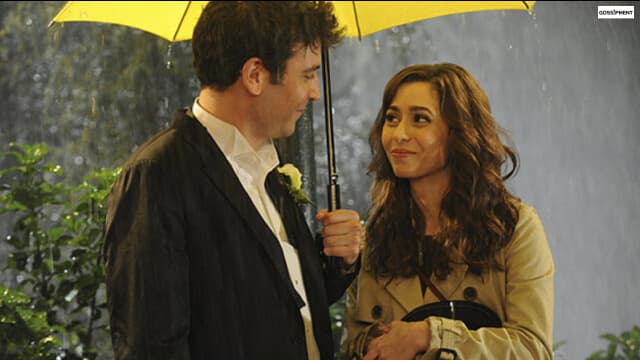 [Show- How I Met Your Mother  Episode – Last Forever Part Two  Season- 9]
Were you shocked to see Ted after all this time go back to Robin? It was a controversial ending of a serial indeed. The series showed us multiple times that Ted and Robin are not meant for each other, but the finale was surprising and divided the fandom into two parts. 
Did you Know
The creators always had this ending in their minds. But maybe how the story progressed they should have changed the ending. This is why, due to popular demand they created an alternative ending for the show, you can still see it on youtube. 
8. "Where is Haley?"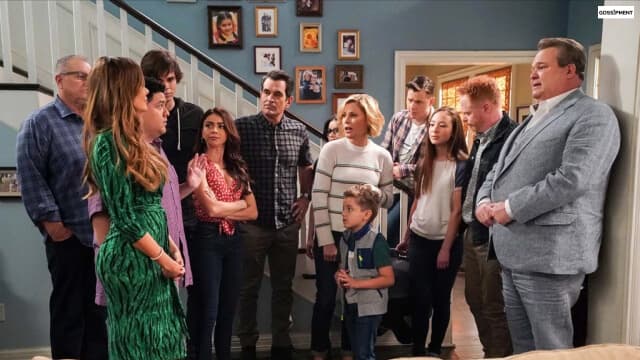 [Show- Modern Family Episode – Connection Lost   Season- 6]
This was a rather weird and yet funny episode of Modern Episode. Have you ever seen a whole episode done through Facetime? 
The whole family here is looking for Haley, and Claire and Phil found out that she updated her Facebook status as "Married". 
But later it was found out that she actually jokingly married a cronut and was asleep in her room the whole time, but no one knew.
Yes, weird indeed! 
9. Shoe-Shamed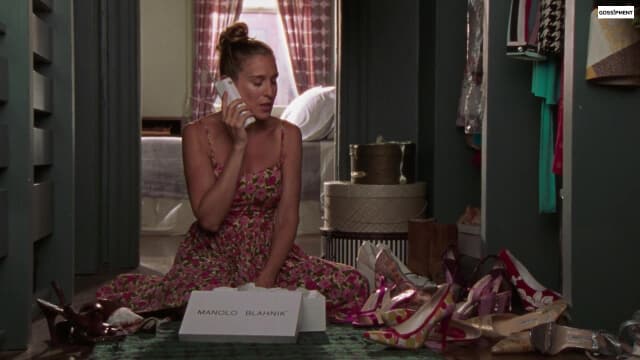 [Show- Sex & The City  Episode – A Woman's Right to shoe  Season- 3]
Are wearing expensive heels that shameful? Then why did Carrie get shamed for caring about her stolen Manolo Blahnik shoes? 
Can't a woman wear expensive shoes without being judged and shamed? My question exactly. Not everyone wishes to wear comfortable shoes and have a baby by the time they are 30. So can we just stop judging women who don't follow the social norm? 
10. "Amy Santiago will you marry me"
[Show- Brooklyn Nine-Nine  Episode – HalloVeen  Season- 5]
I don't know about being the "Greatest Human /Detective", but Jake Peralta surely is the best boyfriend/fiance ever. 
The way he proposed to Amy, not only left her surprised but we were equally surprised and was awed by his trickery. 
No wonder he is the best detective in the nine-nine. He even fooled Amy into thinking she actually won the heist. Wow, Detective! 
11. "Stellaaaaa" (Seinfeld)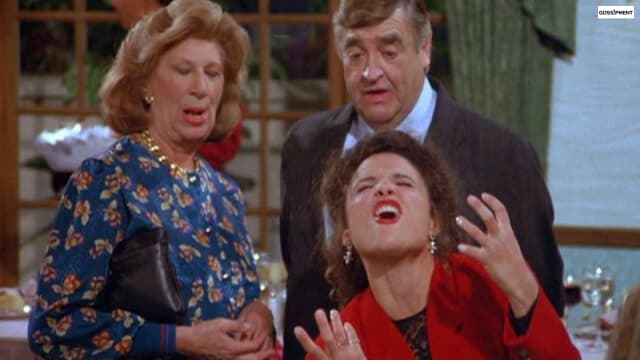 [Show- Seinfeld, Episode – The Pen, Season- 3]
Seinfeld lovers can never forget this moment when a drugged-out loppy Elaine started yelling "Stellllllllaaaaaaa", in a full-on Marlon Brando style. This one of the best iconic moments is honoring another iconic moment from the movie A Streetcar Named Desire. 
Yet Elaine yelling is not the most embarrassing scene from that episode. It is only possible in Seinfeld I guess. 
12. "Pick me Choose me. Love me."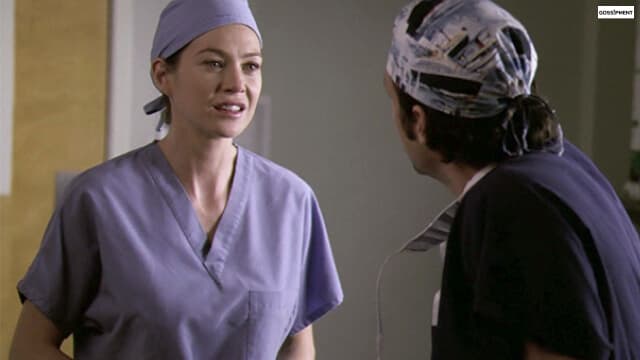 [Show- Grey's Anatomy  Episode – Bring The Pain Season- 2]
One of the most iconic lines from Grey's Anatomy is surely a moment to remember. Who can forget this moment when Meredith broke her cool and calm attitude and uttered these words to our Mr. McDreamy Derek. 
This was the moment he was trying to make the difficult decision of whether to give his cheating wife a second chance or choose his new girlfriend. 
Meredith's emotional speech didn't leave a single dry eye. 
13. Somethings Never Change…Like Don Draper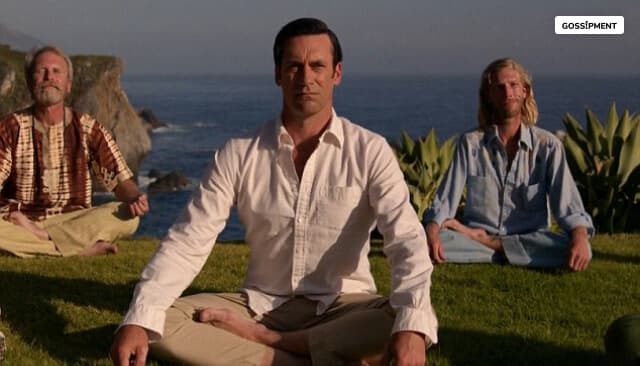 [Show– Mad Men, Episode – Person To Person, Season: 7]
One of the best shows on television is Mad Men and there is no point arguing over all the many iconic moments the show is famous for, but my favorite? The whole show is great but there's nothing more iconic than Don Draper pretending to meditate at the end of the very last episode. 
The audience wonders whether Draper finally finds some inner peace, but that's not how things turn out to be. Instead, the Don Draper is simply busy coming up with a new ad concept – it's funny yet the perfect ending to a perfect show!
14. This Too Shall Pass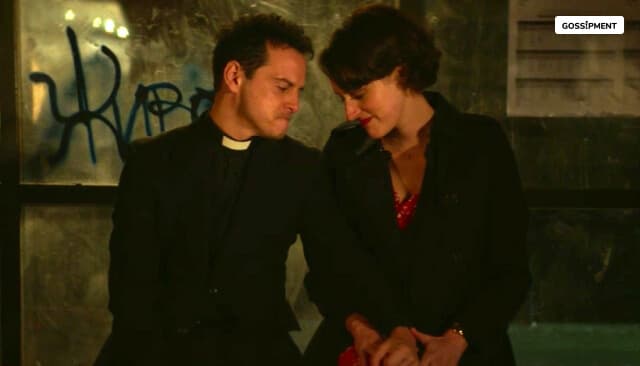 [Show– Fleabag, Episode – 6, Season: 1]
The tragicomedy Fleabag became an overnight success the moment it hit screens sometime in 2016. The show is poignant in its own way and I personally liked all the episodes, heck, I loved the entire show. 
But if I had to pick a moment, I would damn well choose the ending of Season 1! When Fleabag and the Priest finally parted ways and even though my heart was breaking, it was obvious that Fleabag was going to be just fine. 
The Priest got it right. "It'll pass." and that makes sense – it shall pass, it always does!
15. Karma Is A Bi**h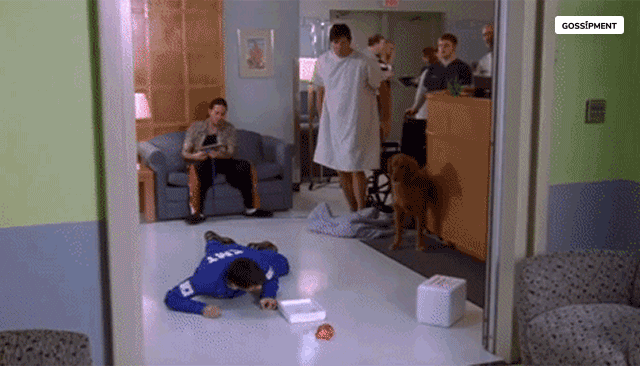 [Show- One Tree Hill, Episode – Searching For a Former Clarity, Season: 6]
One Tree Hill was one show that ran for way too many seasons than it was necessary. But the show was made up of way too many crazy moments! The crazy kept getting crazier and fans wanted more. 
I mean what other reason could be behind making a dog eat a live human heart on television! But that's exactly what One Tree Hill did! 
When one of the prominent antagonists of the show, Dan Scott desperately needs a heart transplant, he gets rid of the person on top of him on the list for the same heart. But when the time comes for him to get the transplant, a dog literally eats it – funny and bittersweet indicating how 'karma' always manages to get back!
16. A Classic Stars' Hollow Kiss
[Show– Gilmore Girls, Episode -Raincoats And Recipes, Season: 4]
Yes, Rory and Lorelai are truly one of my favorite television duos but Luke! Luke set standards pretty high for all boyfriends in the world, with most of his acts throughout all the seven seasons. And I had so much difficulty choosing my favorite moment from this show since most of my favorite moments had Luke in them.
After thinking quite a lot, I picked my favorite moment! Of course, Luke's and Lorelai's first kiss has to be the moment when fans all simultaneously thought, 'oh, finally!' Moreover, there's no man better than Luke! 
17. Born To Break Free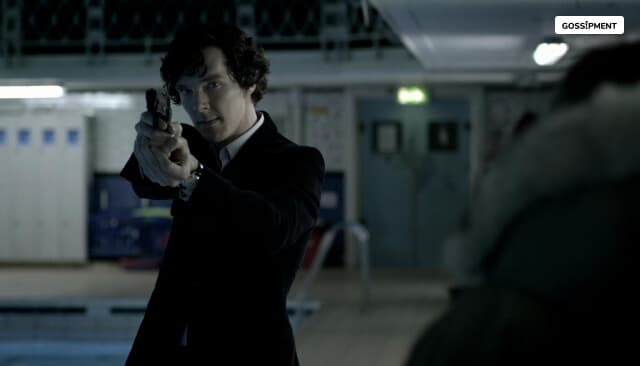 [Show– Sherlock, Episode – The Great Game, Season: 1]
When the modern adaptation of Arthur Conan Doyle's Sherlock first aired on BBC, fans across the world couldn't get enough of Benedict Cumberbatch. Moreover, there was nothing that annoyed people about the show – in fact, we all wanted more episodes. 
Picking a favorite moment wasn't heard because the number of episodes are so few. Literally! But if I had to pick, I would always go for Moriarty's entrance in the third episode of the first season. The iconic pool scene sets the tone for the rest of the series, telling the audience that everything is sorta unpredictable.
18. A Snowy Proposal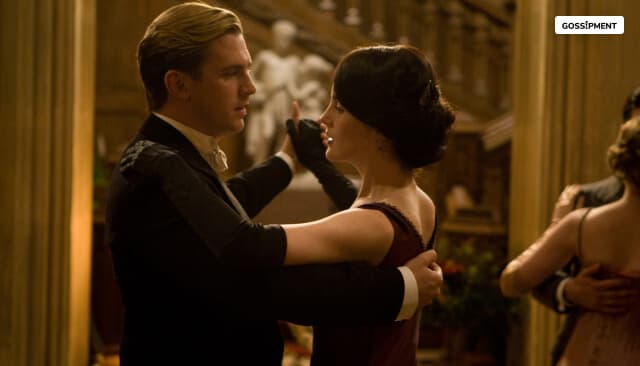 [Show- The Downton Abbey, Episode – Christmas At Downton Abbey, Season: 2]
Downton Abbey happens to be one of those shows you can keep binge-watching on the weekends without getting bored. Honestly, I miss the classic TV dramas where you could write without the risk of getting bored. Honestly, those were the days! 
It was hard but after much deliberation, I picked a snowy moment when Matthew finally proposed to Mary Crawley accompanied by a cute kiss. It was the perfect Christmas! Love need not always be a big grand gesture, it can also be just sweet, and warm – that's exactly how the proposal felt! 
19. A's Inception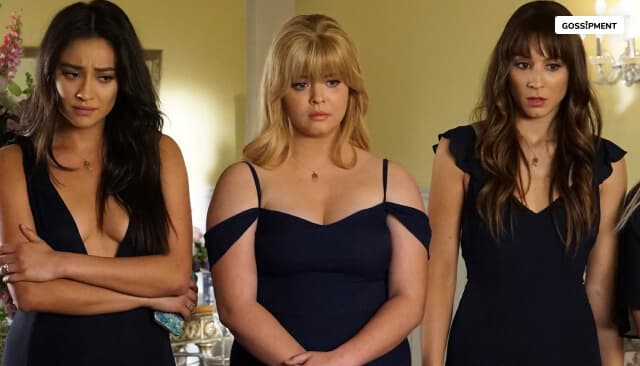 [Show- Pretty Little Liars, Episode -Pilot, Season: 1]
Pretty Little Liars is one show that had made crazy things happen over a long period of time and by the time the show ended most fans had stopped caring about 'A' or any of the pretty liars, who had all grown up by the end of the show – bizarre, I tell you!
However, if I still had to choose one crazy moment, I would always opt for the pilot episode when the girl gang receives their first text from the mysterious 'A' – the tone for the rest of the show is set and the pilot does a fine job of introducing the mysterious A! 
20. "He's Your First Love, I Intend To Be Your Last" 
[Show- The Vampire Diaries, Episode – Graduation, Season: 4]
Needless to say that this teen drama lies at the heart of television pop culture and is much more loved than many romantic bollywood movies. 
TVD is loved as a whole but there are some specific scenes fans can't seem to get enough of.
While Klaus was all set to hit the road to New Orleans for The Originals offshoot, numerous fans like me were really worried thinking that it marked the end of whatever was developing between Caroline and him. 
It was the Season 4 Finale where Klaus returns to the town after Caroline invited her for a graduation invitation. He informs that Tyler is now free to come back to Mystic Falls. Klaus tried his best to make Caroline understand that he's going away but that doesn't mean he's giving up on her. 
He confesses his feelings saying he is hoping to be her last love, no matter how long it takes. 
I don't know whose eyes welled up here but mine did !!
21. Nairobi's Death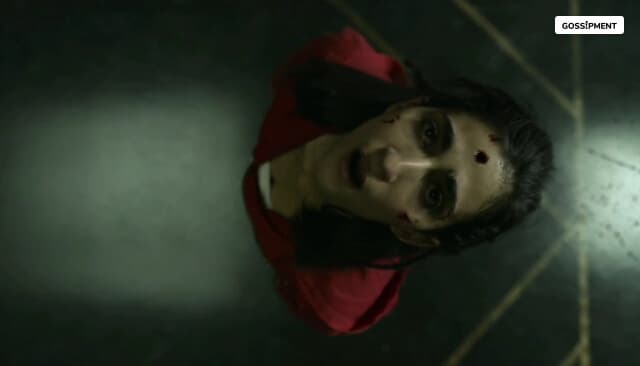 [Show- Money Heist, Episode –TKO, Season: 4]
This legendary show is packed with the moments that keep the audiences on edge. 
One of the most heartbreaking scenes is Nairobi's demise. She recuperates from her bullet wound in the 4th season only to be captivated by Gandia. He uses her bargaining chip to get rid of an awful situation. As soon as he succeeds, he shoots Nairobi in front of the whole gang straight in her head, leaving everyone frenetic. Nairobi's body then is taken out of the Bank Of Spain with everyone mourning and paying respect. 
22. Chloe's Terrible Flirting With Lucifer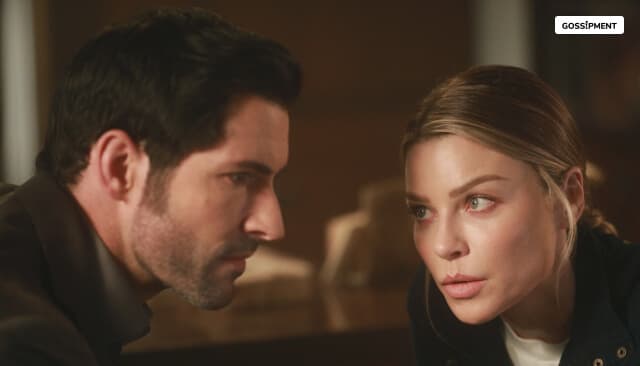 [Show- Lucifer, Episode – Season: 4]
Netflix's Lucifer has largely improvised upon the DC comics source materials. 
Thanks to the exemplary funny jokes as well as comedic timing. 
So at the end of the second season, Chloe realizes her feelings for Lucifer. She decided to make a move and give it a try. Woefully, Lucifer being distant turned Chloe's flirting facetiously one-sided. Her lack of experience in wooing turns her out too strong and deludes Lucifer over what's wrong with her.
Chloe made suggestive comments to Lucifer out of context, laughed at him hysterically even when he wasn't joking, and smacked him for no reason.
23. "Do You Take Dexter Morgan?"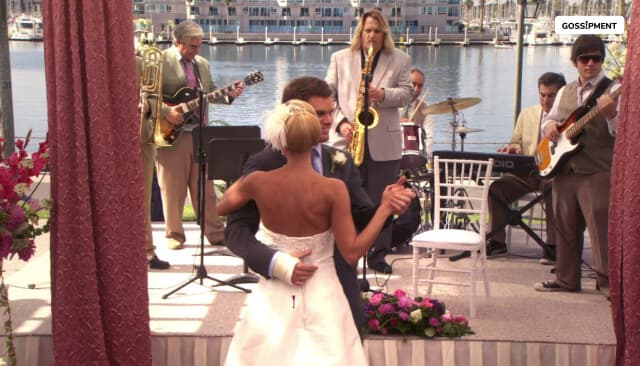 (Show- Dexter, Episode: 12– Season: 3 )
Dexter is a considerably bleak and violent show, however, there are iconic moments of wholesome humanity dredged over the series. Especially, when it comes to crime shows, I swear very few have come close to laying up a cult-like Showtime's Dexter. 
In the third-season finale, Rita and Dexter end up getting hitched. He originally viewed her as a mask, a way to conceal his secret. With time, he realises how much she means to him and professes his love for her. 
He realises upon accepting her as his better-half, he would also undertake the responsibility of becoming a father to her kids. Dexter marries Morgan and fans got a must-awaited happy moment since they wanted this to come from Rita's very first appearance. 
24. The Pearl-Embellished Shower Sex
[Show- Riverdale, Episode: A Kiss Before Dying– Season: 2]
Well, agree or not, Archie and Veronica's bloody hookup is one of the most uncanny iconic moments to be displayed on broadcast television. If Bughead is the most awing sex scene to get a big shout-out, #Varchie's for-the-books sexcapade deserves equal tribute. 
The kruger dripping down Archie's Abs! 
The steam!
Veronica soldiering her pearl necklace on!
25. Cheong San Discovers His Mother Is A Zombie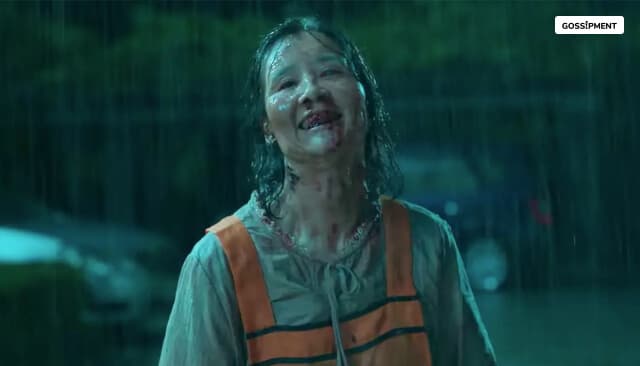 [Show- All Of Us Are Dead, Episode: 9 Season: 1]
All of Us Are Dead is a global hit following the footsteps of The Squid Game. In spite of being a non-English series, it's the second to top the Netflix chart. 
This zombie-horror-drenched South Korean series, revolves around a high school that has laid out a zombie outbreak. In episode 9, while fathoming their way out behind a pick-up truck, Cheong San halts along his tracks and visualizes his mother smiling while calling out his name. The illusion dwindled into reality when it dawned on Cheong San that his mother turned into a zombie. 
This specific scene was truly a horrific iconic moment that left the audiences petrified! 
The Finishing Touch!!!
And the list goes on…
Being a movie freak and a writer at the same time is tough. I mean, you can't stop yourself from writing; specifically on topics like iconic events in movies. However, we managed to halt at 25 and incorporated both unscripted shows along with scripted iconic moments. 
Hope you enjoyed the guide!
Will come back again with more intriguing reads!
Stay tuned!
Additional Reading: