The Grammy winner has had her second baby with rapper A$AP Rocky, TMZ has reported. The news outlet has revealed that the couple welcomed their second baby in secret on August 3rd in Los Angeles.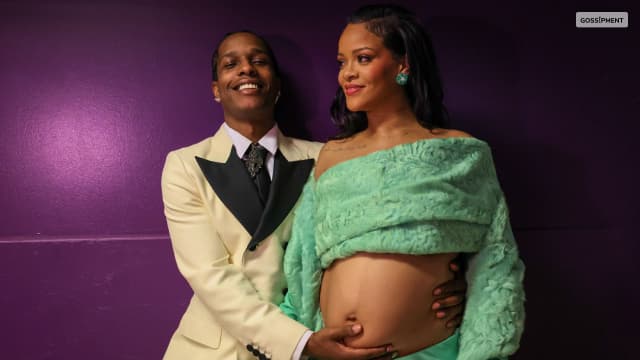 The newborn's name has not been revealed yet, but it reportedly starts with "R," just like their first child, RZA. Rihanna had kept her pregnancy under wraps until the Super Bowl 2023 halftime show.
The "Umbrella" singer kicked off her performance by showing off her growing belly in a red outfit, confirming her second pregnancy. Rihanna expressed her surprise to British Vogue the following month about her decision to perform while pregnant.
"What the heck [was] I thinking?" she joked. The Fenty Beauty owner agreed to be on the show soon after giving birth to her first child in May 2022. She recalled being "geeked out" by the "challenged" of pregnancy.
"You know what your body just did. You feel this sense of, 'Nothing is impossible,'" she explained. Going to call it a "headf–k," she has a lot of respect for working parents now that she knows what it is like to be solely of "service" to her baby.
As she took on the "legendary" role of motherhood, she gushed, "You really don't remember life before, that's the craziest thing ever. It doesn't matter." They introduced their baby to the world on social media, and a Vogue spread too. But his name was a secret until May.
Rihanna has said on her part that she simply never "got around to" revealing the details, but she had been hinting at it for months in honor of the leader of the Wu-Tang Clan.
The songstress's dad Ronald Fenty revealed to Page Six that the new parents of their second baby have enlisted "a few names." But he refused to share any of them in his February interview, saying, "She'll have my head if I tell you!" (speaking his daughter Rihanna)
Rihanna and A$AP Rocky were long-term friends who became romantically involved in 2020.
Trending on Gossipment:
■ Marvel Finally Confirms Iron Man's Real Mcu Replacement: It Was About Damn Time!
■ Britney Spears Breaks Silence About Divorce, Saying, "I Couldn't Take The Pain Anymore"