B Town's hottest couple, Vicky Kaushal and Katrina Kaif, took over the headlines after their big fat gala wedding. It was one of the most spoken-about celebrity weddings of 2021. Now, a few months after their big day, Katrina is again under the limelight because of her pregnancy rumours.
Yes, the buzz is strong that Kaif and Kaushal are expecting their first baby.
Scroll down below to get the deets…..
What Was The Rumor?
Is Katrina Kaif Pregnant or not pregnant?
This is one of the biggest rumours in Bollywood now. Over the last few days, words have been on the street about her pregnancy. All over the media, it was speculated that the actress is 2 months pregnant.
In a deleted report, Bollywood Hungama quoted what a source reported, "Katrina and Vicky are expected to be parents soon, as the former is 2 months pregnant. The entire family is excited to welcome a new member to the family."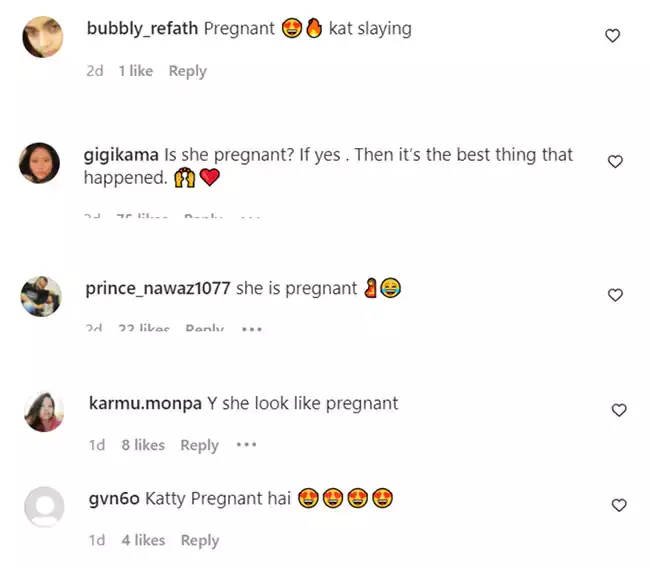 VicKat Refuted Pregnancy Rumors
Slamming the rumours aside, Vicky's team said that this is nothing but fake news. A spokesperson from the actor's side reported to Hindustan Times, "This report is false. This is a rumour and has no truth."
However, still now, few sources are assuring that both of them are too much sensitive as well as secretive about their personal life. They would announce it when the proper time comes.
Seems like fans would have to move out from the hope and need to wait a little longer before the official news arrives.
Katrina And Vicky Are Spending Quality Time Together
On December 9, 2021, Vicky Kaushal and Katrina Kaif tied the knot at Hotel Six Senses Fort Barwara in Sawai Madhopur, Rajasthan. The actress had been balancing her work life and personal life smoothly. Currently, they are in New York, spending some quality time together and chilling by the bay. Recently, they visited Priyanka Chopra's NYC restaurant.
Key Takeaway
➼ Katrina Kaif is not pregnant.
➼ She and hubby Vicky Kaushal smashed the pregnancy rumors.
➼ The duo got married in December 2021. 

Must read…