Double Vacation: Kevin Costner and His Wife Took Their Kids to Vacations Separately
Celebrities News●0 min read●
Kevin Costner got his chance to take his three kids on a summer vacation to Colorado after his infuriating wife took them to Huwai. The 'Yellowstone Star' is possibly in Aspen this week with his two sons and daughter. He picked them up from the airport on Monday and dragged their luggage around in a cowboy hat and boots.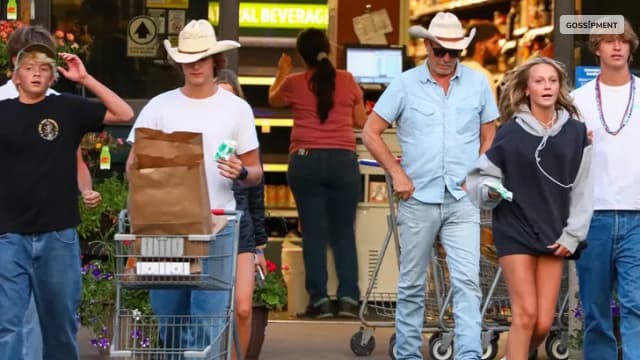 He took the kids to the grocery store, probably to stack up some amenities for their vacation together. As it is known that Christine Baumgartner and Kevin are going through a rough patch in their divorce, but for the kids, it is a double summer vacation.
Last week Christine took the kids to Hawaii, stayed in a swanky resort, and also spent some time with one of Kevin's friends. But this time, they probably won't have to stay in a resort as Kevin owns a place in Aspen.
Divorce can take on toll on the kids, but getting two vacations, one after the other, one in the mountains and the other on the island, should help in softening the blow.
You May Also Like:
■ Randy Meisner, Died At The Age of 77, On Wednesday In Los Angeles
■ 'Billions Club: The Series' Trailer Stars Post Malone, Bad Bunny, And Billie Eilish