Kevin Costner's Estranged Wife Christine Has to Pay $14K of Legal Fees To Attorneys
Celebrities News●0 min read●
Kevin Costner's estranged wife, Christine Baumgartner, has been ordered to pay up for the actor's divorce attorney fees, amounting to $14,237.50.
The latest update from their highly disputable divorce battle has resulted in Judge Thomas Anderle's ruling on Wednesday that Christine will have to cover Kevin's legal costs, drawing up to $14K.
Costner has had to hire an attorney in order for Christine to understand their prenuptial agreement.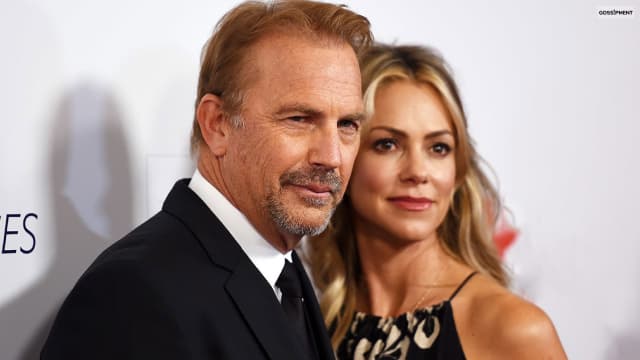 Judge Anderle has insisted during the ruling that this is "certainly a case of consequence."
People has obtained the order filed in California Superior Court, where attorneys for Kevin, 68, asked the court to compel Christine to respond to their questions. They have also claimed that she "refuses to make known all of her contentions regarding the validity of the PMA."
The documents go on, "The objections she has mustered in an effort to not disclose her contentions are frivolous. She says she does not understand words like 'understood' or 'negotiation,' so she cannot answer this discovery."
It stated that the legal fees totaled $14,237.50 and also stated that "Discovery is not a game of chicken. Kevin should never have been required to spend money to file a motion."
According to the prenuptial agreement, Christine received a $1.5 million payout. If she challenges the term, she may risk forfeiting the payout and could be made to pay more of Kevin's legal fees.
In July, her attorneys also argued that "there has been no determination by this Court that the parties' premarital agreement is enforceable."
They criticized Kevin's request to make Christine, 49, pay the hefty amount, "Kevin asserts that he should not have to pay fees and costs for Christine to challenge the validity of the PMA. He also regularly claims that the PMA is valid and that there is no evidence to the contrary. This is the legal equivalent of whistling past the graveyard."
The exes share three children, Cayden, 16, Hayes, 14, and Grace, 13.
Read Also:
■ Kevin Costner Spotted At Court Hearing To Address Ex-Christine's Plea For Child Support
■ Kevin Costner Steps Out With Son For Breakfast After Winning Child Support Battle Against Christine B