Lindsay Hubbard Never Approved Of Carl Radke's Breakup Note To Their Wedding Guests
Celebrities News●0 min read●
Carl Radke's note about the breakup was never approved by Lindsay Hubbard before he sent it to his family and friends. A source revealed this to Page Six exclusively. People shared a copy of that note, and another source who is close to Hubbard told Page Six that the star was blindsided by the rash decision her former fiance took.
The insider said, "Lindsay did not approve of Carl's letter before it was made public, so there is no 'we.' She's definitely hurt by it, for sure." Radke announced that they had canceled their November 17 nuptials and made an apology to the guests for their inconvenience.
The note said, "Words cannot possibly express how difficult the last two weeks have been for Lindsay and I. We are so incredibly sorry to all of our guests for the confusion and lack of communication. We were left trying to figure out how this all exactly happened before we could even have the opportunity to determine the path forward amongst ourselves."
He further added, "The fact of the matter is Lindsay is devastated, and I'm crushed with how all this transpired. I graciously ask for some patience and grace to heal and recover while we navigate this extremely difficult time."
He did not explain the reason behind their separation. He just said, "A lot of false narratives and misunderstandings that have made this all the more painful."
His note further said, "I don't take [this] lightly. We are super grateful for the love and support you have shown us and will do what I can to help with any costs associated with changing plans. Thanks for your unconditional love and support during this tough time. Will be in touch with further updates. With love, Carl."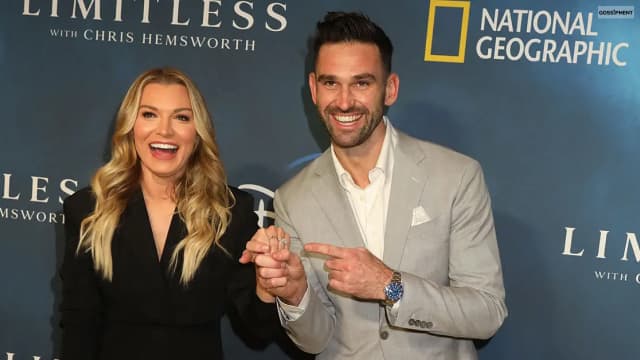 He called off the wedding on camera
Hubbard did not respond to any of this and has removed all of her pictures with Radke from her Instagram posts. A source from Entertainment Tonight said, "Carl Radke and Lindsay Hubbard have called off their engagement. The two were set to get married in November, but Carl told Lindsay he couldn't move forward with the wedding."
A source said, "It's all so raw. The dust hasn't settled with it yet. "They also said that it was meant to break up with someone on camera." They also said, "A normal person who loves someone wouldn't break up with someone they love on camera. No matter how many problems you may have, you don't do something like that on camera for the world to see their reaction."
Radke took a jet off to New York after the news was made public. Hubbard kept it low for a week before she went to Portugal for her friend's wedding. Radke and Hubbard met in 2016 and had a platonic relationship for many years.
But in 2019, they decided to take the next step, but they split a year after dating. They again decided to get back together and give things a second try at the beginning of 2022. This time, Radke proposed in less than a year span while they were in Hamptons for a vacation.
TRENDING STORIES:
👉 "Baby Dahumel Coming Soon": Josh Duhamel And Audra Mari Are ExpectingTheir First Child
👉 Kylie Jenner And Timothee Chalamet Are Growing a Romance Rumor With Their Photographs