Lisa Marie Presley's Cause Of Death Revealed To Be Small Bowel Obstruction: Coroner
Celebrities News●0 min read●
Lisa Marie is the only daughter of Elvis and Priscilla Presley. She died on January 12, being rushed to a hospital following discomfort.  The paramedics responded to help a woman in her 50s who was reportedly not breathing. On seeing signs of life they took her to the local hospital where she died.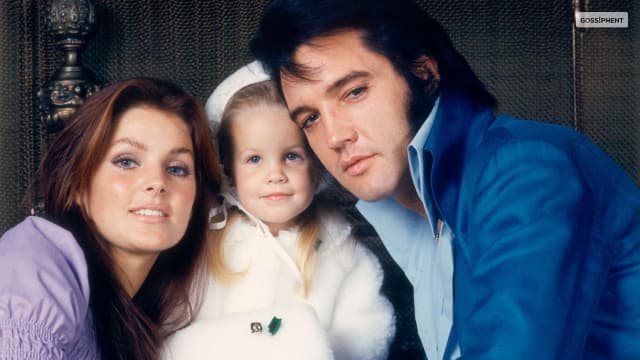 Months of tension followed after her death as her mother Priscilla who is 78 wanted the control of her trust for Lisa's daughter Riley Keough. Priscill's attorneys filed a petition to question the validity of the 2016 amendment to Lisa's trust that removed Priscila from the position of co-trustee, putting Keough in charge. 
There were various reasons cited in the petition that include misspelled spelling of a name, and that Lisa did not make Priscilla privy to the changes required by the trust that annulled the amendment.
"Today would have been Lisa's 55th birthday. My wish is to protect my three grandchildren and keep our family together," wrote Priscilla. "From the first moment I held Lisa in my arms, I've protected, loved and guided her, as I have my son. Our hearts are broken, and I am having to learn to live without my only daughter."
Joel Weinshaker went on Sirius XM's Elvis Radio to say "We discussed this many many times [before] she passed, and that was always Riley and Ben," he said when talking about the children, whom she shared with ex-husband Danny Keough. "There was never a question in her mind that they would be the stewards, that they would look at it the exact same way that she did. And obviously when Ben passed, it really sat with Riley."
Joel Weinshake is the managing partner at Elvis Presley Enterprises. 
Read Next:
👉 'Blue Beetle' Trailer Puts Xolo Maridueña Inside the Suit
👉 'One Life To Live' Soap Star Andrea Evans Dies After Battling Breast Cancer
👉 The 'Vampire Diaries' Witch Kat Graham And Her Fiance Split After A Year Long Engagement