Marriage Rumors For Adele Again? The Singer Called Rich Paul 'My Husband!'
Music Review●0 min read●
Adele might be a married woman again – at least, that is exactly what everyone on the internet is talking about. She gave Rich Paul, her boyfriend, a significant promotion again in the title department.
Here's What Happened! 
The Rolling In The Deep singer was in the middle of her residency show on Saturday in Vegas – as usual, she was busy engaging with her fans, moving across the rows of seats, asking people on the spot in Oprah-style. Nothing new, right? We thought the same!
However, this time, a slip of the tongue has befallen dear Adele because when a fan asked if she could marry the single, Adele said that she was already married. Adele rejected the marriage proposal of the fan – she said she is straight and that her 'husband' was somewhere in the audience and would not appreciate this. She did not explicitly take her boyfriend's name, but he is literally the only man she is seeing.
It is not clear if Adele misspoke here or if she actually got married to the famous basketball agent who represents NBA stars like LeBron James.
We are aware that Adele has been practically glowing while speaking about Rich Paul years ago since they made it official as a couple. She has even mentioned that she is the happiest she has ever been in any relationship. So, for fans of Adele, it is easy and a very happy moment to know that she got married to Paul.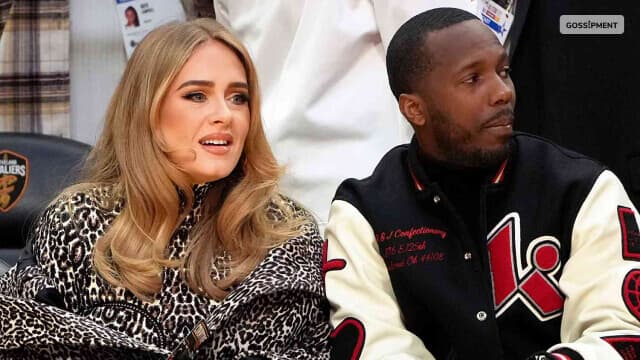 In The Past…
This is not the first time fans have speculated on how things are going between Adele and Rich. There is already been a wave of marriage rumors since last September when a book titled 'The Pauls' was spotted in the famous singer's house.
Adele did not address the attention at the time, and it seems like she is not interested in doing the same again.
Read Also:
■ Rapper Jay "Jeezy" Jenkins Files For Divorce From Television Host Jeannie Mai
■ Bianca Censori Visits Germany In Her Tights-Only Style With 'husband' Kanye West