Met Gala 2022: The Ultimate Throwback To Our Favorite Looks From The Red Carpet
Hollywood●0 min read●
Yep, it does feel too soon to be real, but the truth is Met Gala 2023 is here! We are only days away from watching our favorite celebrities appear on the red carpet in fabulous outfits.
We were in the mood for a throwback – so while we can't control our excitement for 2023, it's time for the ultimate throwback – enter Met Gala 2022!
It was the night of fashion, for fashion, by fashion – the theme for the night? 'Gilded Glamor!'
And what about who attended the event – from the Kardashians, Cardi B, and Billie Elish to the Hadid sisters, nobody missed fashion's biggest night. So, here we are on the verge of another Met Gala, ready to look at the best looks from 2023.
Stay tuned to find out more!
Met Gala 2022: The Ultimate Throwback To All the Looks [Photos]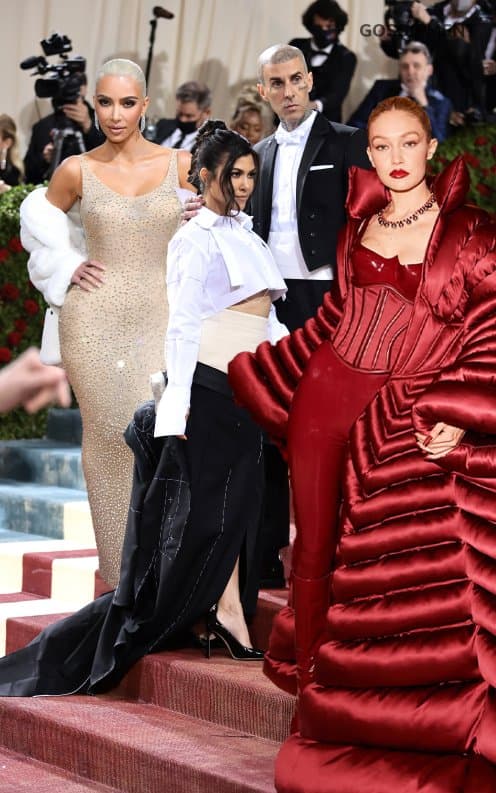 The Met Gala 2022 theme was all about gilded glamor – but what does gilded glamor mean?
According to the official website of The Cut, gilded glamor refers to 'excess' – but not just excess. It also means excess that is deeply rooted in conventions and traditions.
It's like choosing 'white tie' as the dress code for a formal event. Did you know that white tie is even more old-school and formal than black tie? White tie LITERALLY refers to white ties. And not just white ties – it also includes a coat or a black jacket characterized by tails for men and floor-length gowns for the ladies.
The 2022 Met Gala was also iconic in terms of who all attended…and who all gave gilded glamor a miss! Before the event, the only names that were confirmed were the co-chairs of the event – Ryan Reynolds, Blake Lively, Lin-Manuel Miranda, Regina King, Adam Mosseri, the Head of Instagram, Designer Tom Ford, and of course, the legendary Anna Wintour.
Page Six had also reported at the time how all the Kardashians were invited for the very first time – this also indicated both Travis Barker and Pete Davidson's appearance on Fashion's biggest night out. Plus, Gemma Chan and Emma Stone were among the first celebrities who got spotted by reporters at the Gala.
While getting ready for Met Gala 2023 to unfold, here's looking back at the 2022 Met Gala outfits – scroll down to check out all the best looks from the event.
1. Kim K And Pete Davidson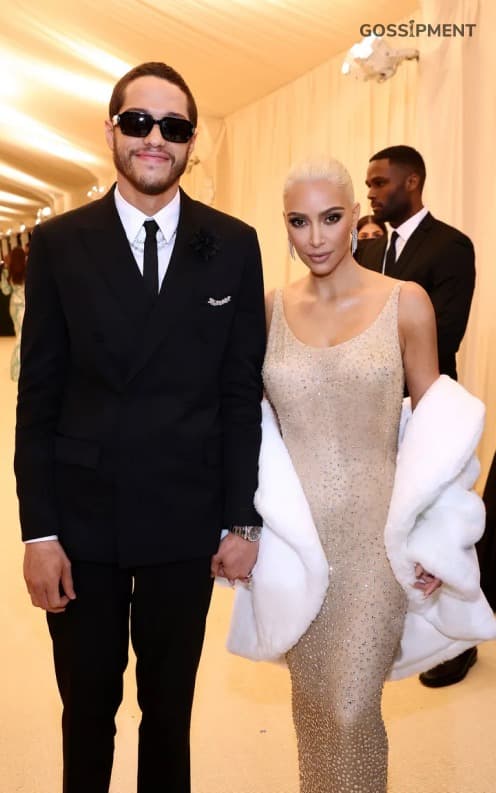 Kim K lost 16 pounds by wearing Marilyn Monroe's iconic 'Happy Birthday Mr. President' outfit to Met Gala 2022. She attended the event with her then-partner, Pete Davidson, who looked dapper in Dior Men.
2. Billie Elish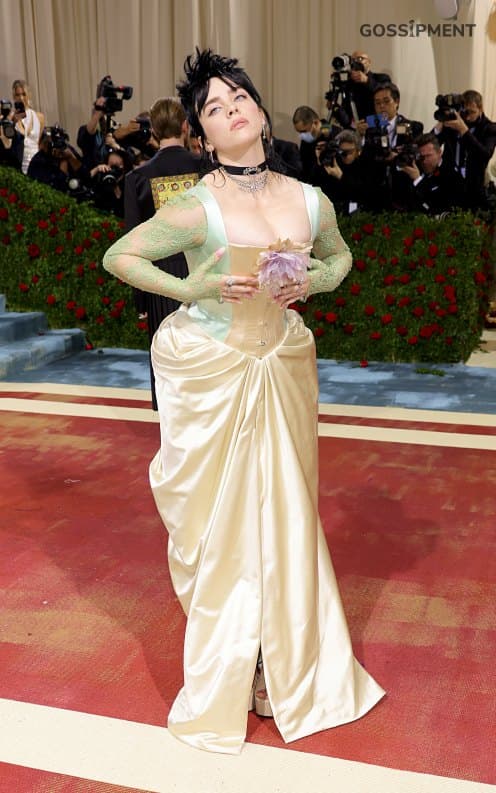 Yep, she understood the assignment right and nailed the red carpet in a vintage corseted gown by Gucci. The best part? The entire outfit was made with 'upcycled fabric.' Elish kept things as sustainable and eco-friendly as possible.
3. Gigi Hadid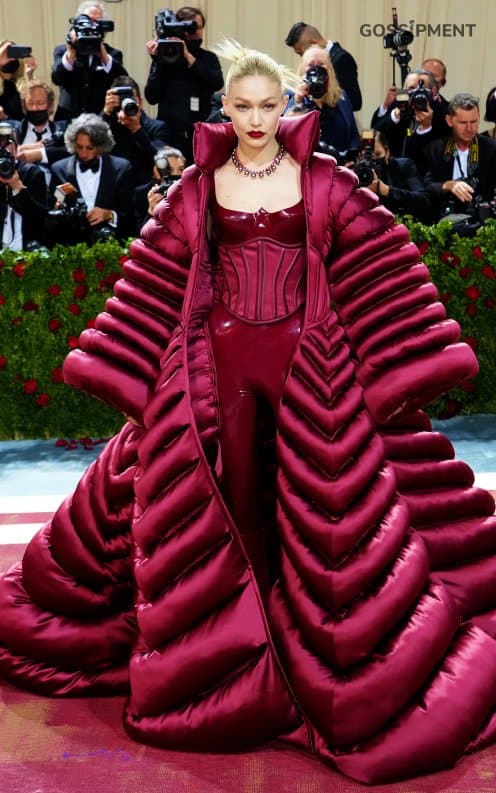 The 27-year-old supermodel wore a Versace outfit in all-red to The Metropolitan Museum of Art last year. Her catsuit in red leather was a bold choice – plus, her boned corset in burgundy was absolutely stunning.
4. Blake Lively And Ryan Reynolds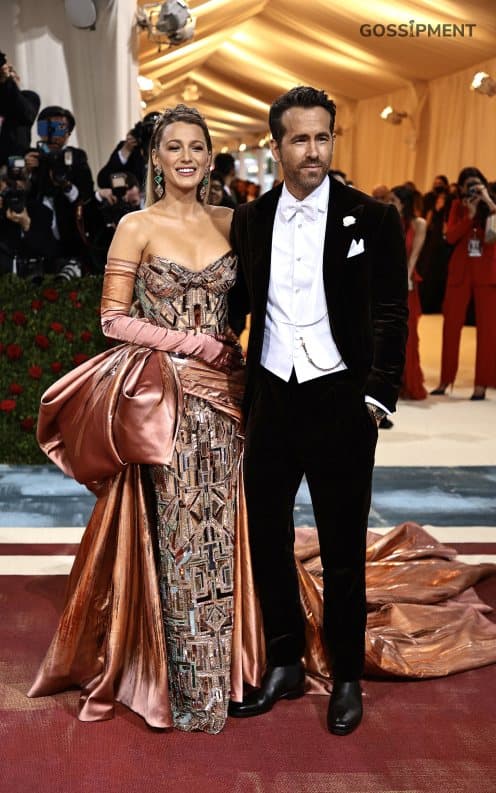 Ryan Reynolds and Blake Lively were the co-chairs for the 2022 Met Gala.
While Reynolds appeared on the Red Carpet in a velvet tuxedo styled with a white bow tie by none other than Ralph Lauren, Lively paid homage to the Statue of Liberty. She wore a bronze dress that transformed into green on the carpet, just like originally, the Statue of Liberty was Copper in color and then became Green.
5. Kendall Jenner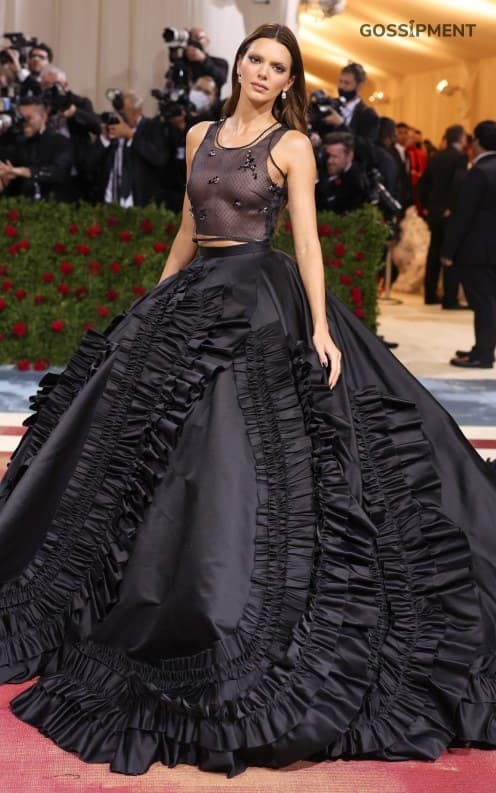 Kendall Jenner's Met Gala dresses and overall look have always made it to Page Six, and this year was no different. The reality-TV star and supermodel chose Black as her color this year and arrived on the carpet in a two-piece outfit by Prada. Oh, she also bleached her eyebrows – pretty daring!
6. Sarah Jessica Parker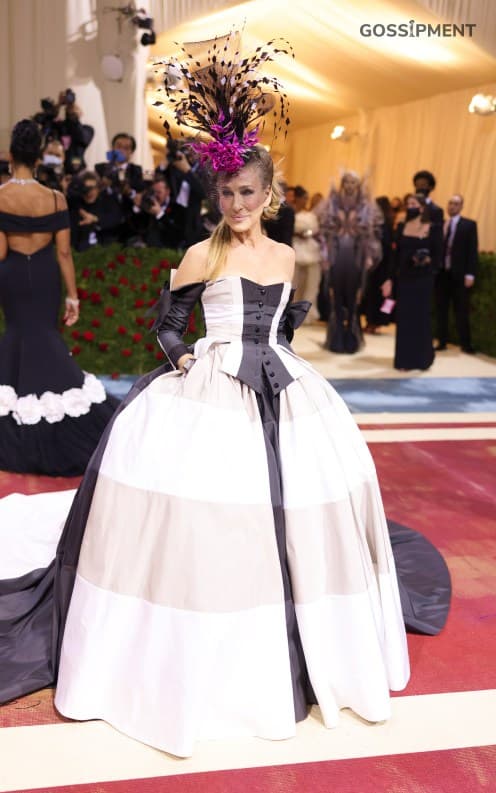 Trust our favorite socialite and reporter of New York Star, Carrie Bradshaw, to kill it on the carpet – and Met Gala 2022 was no different for Carrie, a.k.a Sarah Jessica Parker!
The SATC actress's dress (designed by Christopher John Rogers) honored the first 'Black female fashion designer' to have worked in the White House – yep, we are talking about Elizabeth Hobbs Keckley.
7. Hailey Bieber
Amidst all the Selena drama, Hailey Bieber chose to wear a gorgeous backless silk gown and a minimalist feathered cape. Her designer of choice? Anthony Vaccarello. She also wore a pair of sunglasses – those were a part of her whole ensemble and not just for the paps.
8. Austin Butler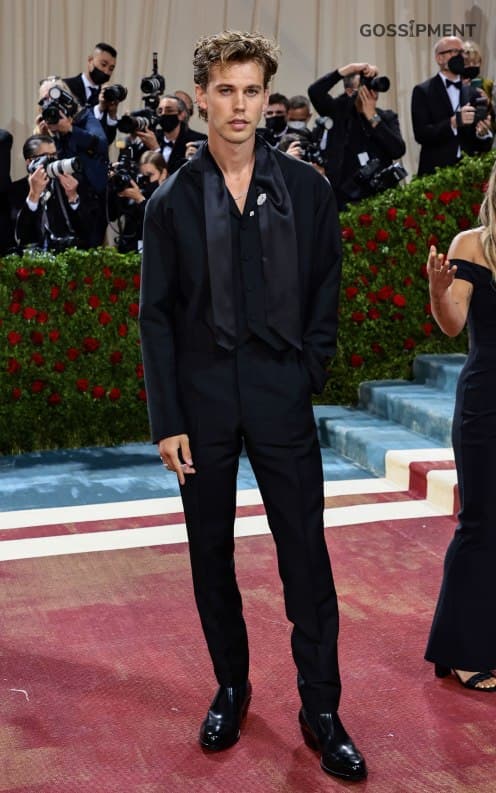 2022 was a great year for Austin Butler professionally – he not just delivered a fantastic performance in Elvis, but he was also crowned King on the Red Carpet. Butler arrived in a heavyweight guayabera shirt in Black tucked into a pair of grain de poudré in black.
Thanks to Prada, the slim-cut pants and the dapper shirt made Butler look so appealing!
9. Kourtney Kardashian And Travis Barker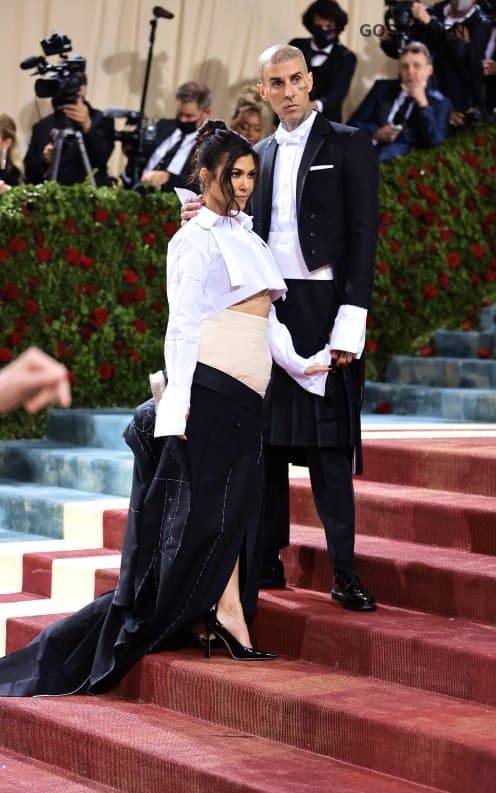 Kourtney Kardashian and Travis Barker debuted on the 2022 Met Gala red carpet, and what a glamorous debut! Nothing scream 'just married' louder than coordinated outfits. The newlyweds debuted in Thom Browne skirts in black.
10. Miranda Kerr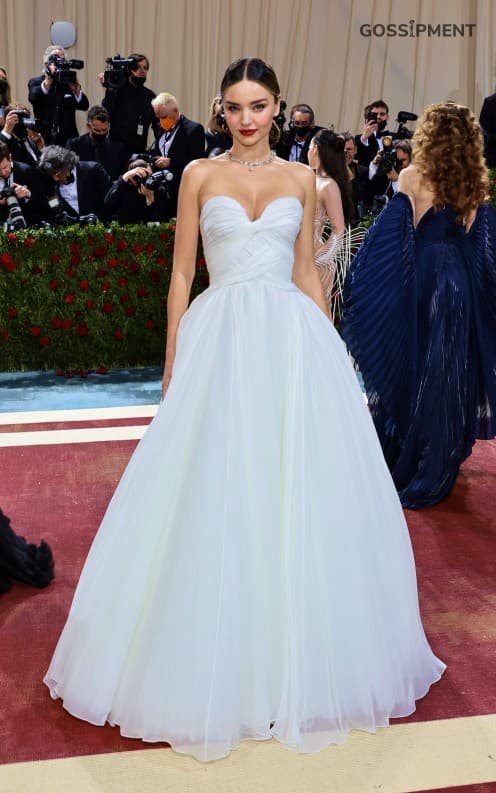 One article is not enough if we had to list out iconic Met Gala looks and talk about each celeb's look in detail. So we are only talking about the outfits we loved on the carpet last year. And how can we not talk about Miranda Kerr?
Nothing is more timeless than a white gown by the iconic Oscar de la Renta – and that's exactly what Kerr did, except she added some Bulgari for comfort.
Back To Present: Can't Wait For Met Gala 2023!
The Met Gala 2022 was a starry affair, and we can only hope that Met Gala 2023 turns out to be a bigger night for the world of fashion!
The theme for this year? 'in honor of Karl!' Our fingers are crossed – we will be back soon with the best looks from the 2023 Met Gala red carpet – till then, enjoy these throwback moments from Fashion's biggest night out! What were your favorite looks from Met Gala 2022 – share your favorite Met Gala outfits, movements, and controversies from 2022 in the comments below.
Read Also:
◼ Isla Atkinson: The Woman Who Made The Iconic Mr. Beans Retire(?)
◼ Who is Denise Lombardo? Jordan Belfort Ex-Wife Biography, Age, And Net worth
◼ Met Gala 2021: Sudha Reddy, The Indian Philanthropist To Look Out For On The Red Carpet This Year