Shannon Beader is not yet out of the doghouse after she was arrested last weekend. It was Page Six who revealed exclusively that the Police Department of Newport Beach had passed on the case to the animal control unit after they found her drunk driving along with Archie, her dog, in the car.
An NBPD officer told Page Six that their lead animal control unit officer had taken charge of the matter on Friday. Sgt. Steve Oberon added, "We don't have animal endangering laws like you would with children but we do have animal cruelty laws, so he's going to look into that a little bit further."
According to the reports that Page Six obtained from the police department, Beador was intoxicated while she was driving the car last Saturday, caused damage to a house, and left behind debris and pieces of concrete. Following that, she parked the car and pretended to walk her dog.
Arche Was Not Injured And Need Not Require Treatment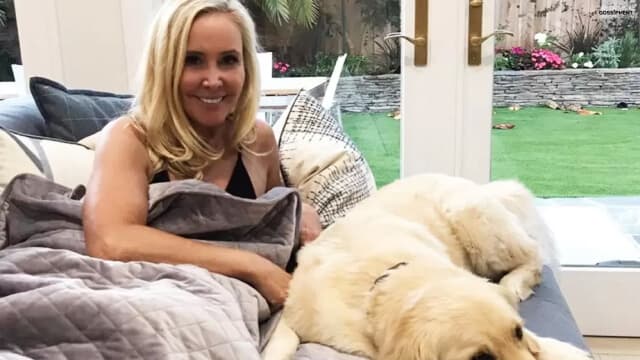 Oberon said that Beador made the request that Archie be "dropped off at someone's house to take care of it while she was dealing with her situation." He stated that the dog was not injured, so they did not take him for treatment, and so they went by her wishes but did not reveal who took Archie in.
According to a source, Archie was sent to John Janssen, Beador's ex. He lent a shoulder of support during this phase. They were also photographed while entering an apartment in California last Tuesday. An insider said, "Shannon has not been contacted by animal control and Archie is fine and is currently with Shannon."
Shannon faced tough times when Archie went missing back in October 2021. She even gave a post on Instagram and, the day after, informed her followers that Archie had safely come back. Mike Fell, Beador's lawyer, said, "She is extremely apologetic and remorseful. We will be awaiting the official information on this case as it becomes available, and Shannon is prepared to accept full responsibility for her actions."
Additional Reading: