The third film of the collaboration between Sony Pictures and Marvel Studios is Spider-Man: No Way Home. This year, it is the most highly anticipated film, but the studios have not yet initiated any official promotion campaigns. It seems like Marvel Studios is testing our patience because everyone is patiently waiting for one teaser of the movie, but we are not getting any glimpse of it.
When Can We Expect The Trailer?
The rumors revolving around the release of this third venture of the Spider-Man franchise is creating a more significant wave every day. So, fans are, of course, speculating obsessively over the release of the new trailer. But, prominently, MCU leaker Daniel RPK tweets that the trailer will be launched next week at CinemaCon. He says:
"A Spiderman No Way Home trailer will reportedly be screened at CinemaCon next week! However it will not be made available to the public".
Now, fans are disheartened all over the world. People who won't attend this industry-exclusive convention won't even get a glimpse of what the movie may be about. They are ranting all over social media, and Sony has even gotten a piece of that criticism. But, we have not yet received any response from the Sony team. So, the speculations surrounding the trailer will continue.
What Can We Expect From The Movie?
We have seen many pictures of Tom Holland and Bendit Cumberbatch recently on social media. So, does it mean Doctor Strange and Spider-Man will have a role to play in the new movie? Well, it can be. People are expecting No Way Home to narrate the story of the youngest Avenger, and we don't have any evidence to deny this expectation yet.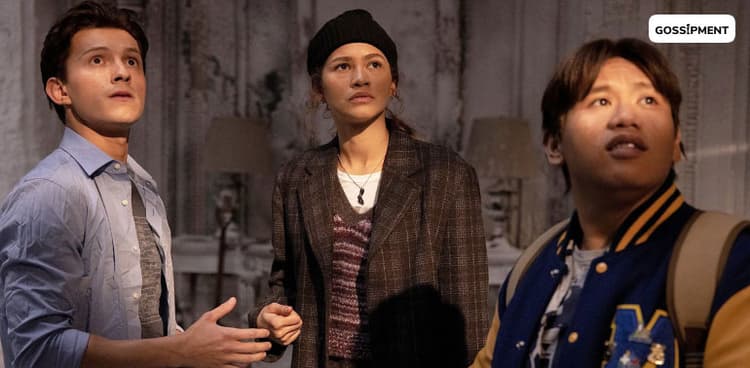 We already know that Jamie Foxx will again reprise his villainous role in this movie as he did in Amazing Spiderman 2. His role as Electro was stunning in the Andrew Garfield starred spiderman movie, so his return in No Way Home is good news for fans.
Indeed, the Amazing Spiderman was not so much of a success at the box office, but Foxx's performance as Electro certainly amazed the fans. So, his casting in the new Spider-Man movie will jazz the excitement up in fans. The day after THR revealed the news of his casting, he further confirmed it on Instagram by saying:
"And i won't be blue in this one!! but a thousand percent badass!!!"
What else do we know? Oh yeah, our favorite villain Doctor Octopus will also be making a comeback in No Way Home. Alfred Molina played the same role in the Toby McGuire starring Spider-Man movie, and he will again play the same role in this one. It's true that neither MCU nor Sony confirmed Molina's casting, but this news leaked last year along with Foxx's casting, and the collaborators haven't denied it. We have also got the confirmation from Molina's earlier conversations when he said:
"I don't have the same physicality that I had 17 years ago."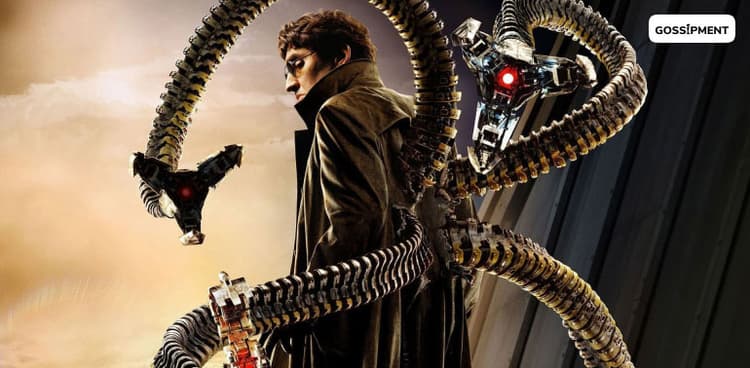 It means, Molina is expressing some practical concerns about how will they pick up the story of Doc Ock in the multiverse if he doesn't look the same he did 17 years ago. We don't know how the showrunners will manage it, but we sure are excited to see Molina return to the movie. However, fans are still wondering if they will see Andrew Garfield or Toby Maguire in the film or not.
So, it looks like all the speculations will finally meet their end when people get to see the trailer next week. So if you think you can't see it, don't worry. No amount of Marvel security on this earth will stop all people from recording the trailer and leaking it online. Now, of course, if they hire security from an alternate universe, that's not our fault, right?
Recent Updates
As for now, we know that the Spider-Man: No Way Home will be available in the theater on December 17, 2021. Unfortunately, it looks like MCU and Sony are still considering the pandemic before finally releasing the movie. But, since CinemaCon is right around their corner, we can expect them to sort their plans out fast and confirm this release date.
A trailer for #SpiderManNoWayHome is reportedly going to be screened at CinemaCon next week. It will not be available to the public.

via: @DanielRPK pic.twitter.com/qWYNz0olJu

— Spider-Man: No Way Home News (@spideysnews) August 16, 2021
They have also postponed the release of Venom 2 in October due to the pandemic crisis. Even Disney demanding Shang-Chi and The Legend of Ten Rings will also have their release on Disney+Hoststar. So, can we expect the same kind of release from the Spider-Man movie? Let's wait and watch.
Final Thoughts
We will indeed get one leaked shot at least of the new trailer of Spider-Man: No Way Home Movie next week. So, until then, hold your horses, and continue your speculations. We hope Sony and MCU make their final decisions of the movie's release date soon enough and let us rest our heads a little.
Read Also: