Tom Brady And Irina Shayk Spark Dating Rumors, Spotted Getting Flirty After A Sleepover
Celebrities News●0 min read●
Tom Brady has a repurposed his love life, and his next interest seems to be ex-flames to Bradley Cooper and football legend Christiano Ronaldo. 
Irina Shayk and Tom Brady met at the wedding of billionaire art heir Joe Nahmad and model Madison Headrick in Sardinia, Italy. Sources for TMZ reported, "A number of models were hitting on Tom, and Irina was one of them," although reps for Irina called it "totally malicious and fictional."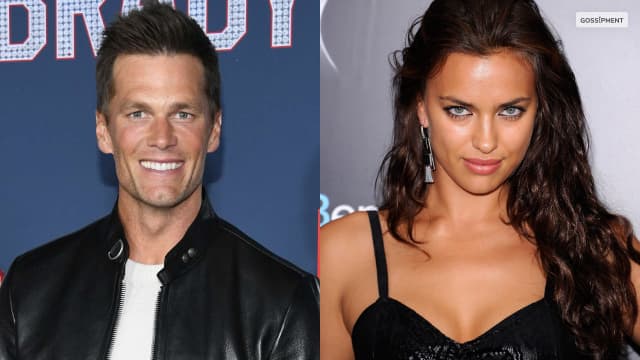 Gisele Bündchen, Tom Brady's recently divorced wife, is apparently "not happy at all" with the development. The news broke days after Gisele's birthday. Tom and Irina were reported to have spent an entire weekend together. 
TB12 and Irina were papped cozying up in L.A. starting Friday and going on over the weekend. Reports say on Friday, he picked her up from Hotel Bel-Air in the afternoon and drove her over to his place. They were spotted getting into his place, all smiles, and Irina only left the next morning, around 9:30.
Tom dropped her off to pick her up again later the same afternoon. It is at this juncture that they were spotted sharing a sweet moment in his car. Their car was stopped at a light, where Tom is seen caressing Irina's cheek, and with fondness too. Irina is reclined in her seat with a big smile, and Tom can't help but grin back. They looked like they were having a laugh together.
After this brief interaction, they reportedly went back to his place. Rumors of these two dating have been brewing for over a month now. Irina had been allegedly "throwing herself" at Tom throughout the event. Her reps, however, denied it vehemently.
These two are definitely upto something if there is any truth to what our eyes see as clear as day. They are both currently single. Tom has recently divorced his wife of 13 years, Gisele Bündchen, with whom he shares 2 children, along with another child with ex-girlfriend Bridget Moynihan. Irina, on the other hand, has been done with Brad for a while now, with whom she shares a 6-year-old daughter. 
Related Stories From Gossipment:
👉 Migos Rapper Quavo Cuffed On Yacht In Possible Armed Robbery Incident: Video
👉 Pregnant Rihanna Bares Baby Bump At Dinner With Son RZA: Singer Pregnant Again!
👉 The Sex Scenes In The Movie "Oppenheimer" Was "F—king Powerful,"- Said Cillian Murphy