Tom Cruise is shown in the films doing stunts in the shorts. But the last stunt that he did. was the most dangerous. He did this successfully. From a giant cliff of Norway, he went off with a bike. This is not his first time. Many times he is seen doing stunts with bikes and all. 
He takes risks to do his film smoothly. In the film, "Mission Impossible 7". The scene will be added and that is why he did this for himself. All were in tension for this stunt. The footage was perfectly taken.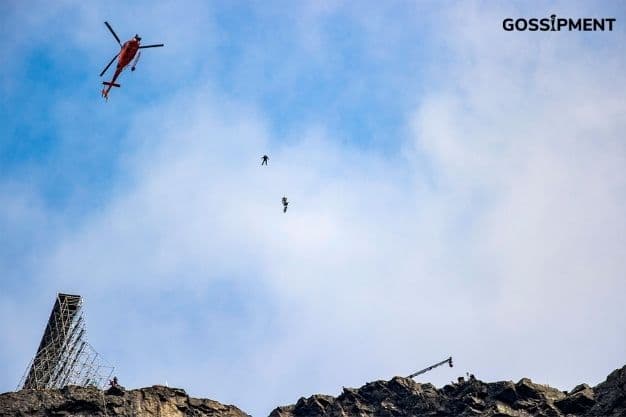 Before this time, once he made a base jump with a moto. Literally, he hanged his bike. For him, it was like,
"I have to get so good at this that there's no way I will miss my marks…
Don't be careful, be confident!"
During this footage taking time, he was in the air when his parachute was released. The 59 years old superstar is still that confident that he can take risk of his life to make the film proper. It is impressive for everyone. When the audience will watch the film they will be blessed for sure.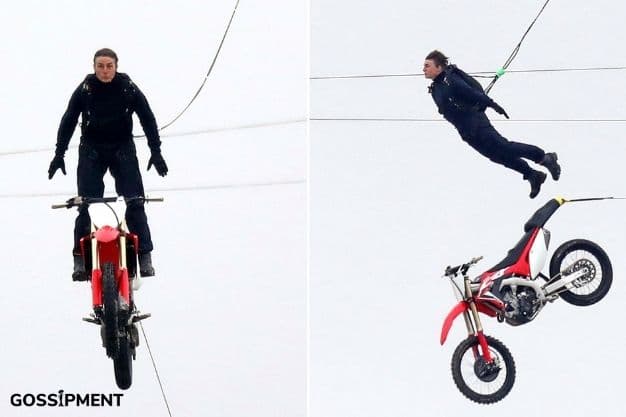 He took a session to do this shot perfectly. During the shot, the director of the film, Christopher McQuarrie was very nervous. But it was successfully taken. Tom landed on the ground safely and then he said,
"I think I can hold onto the bike a little longer."
Definitely, it was risky but it was adventurous as well for Tom. To perform well, he was trained with 500 skydiving and with 13,000 motorbike jumps. However, it had become easy for him to do this on the first attempt. Tom has pronounced about the video footage that,
"I wanted to do it since a little kid."
Read More: