Top 10 Best Hollywood Action Movies Of All Time
It is always exciting to grab a tub of popcorn and watch Hollywood action movies on a Saturday night. Starting from crime thrillers to action dramas, Hollywood has produced a consistent list of the best films that the world has ever seen.
Action is the most favored genre among people across the world. The suspense, the thrills, the fighting scenes, and the stunts that these movies involve are bound to make your adrenaline rush. It is not only the action that makes these movies count among the best but also the storyline and the filmmaking behind its successful delivery. 
Why Are Hollywood Action Movies The Best?
Far away from movies that indulge you in a dramatic or emotional environment, action movies create a sense of interest and focus. It is not at all easy to leave a Hollywood action movie halfway and go for some other work. The most important factor being that action movies can never be boring. 
From actors such as Sylvester Stallone to Tom Hardy, many of them have made us fall in love with the way they move, jump, hit the bad guys, and still keep going till the very end. These movies not only excites us but also motivates us to keep moving on through every obstacle and every bad situation.
Top 10 Best Hollywood Action Movies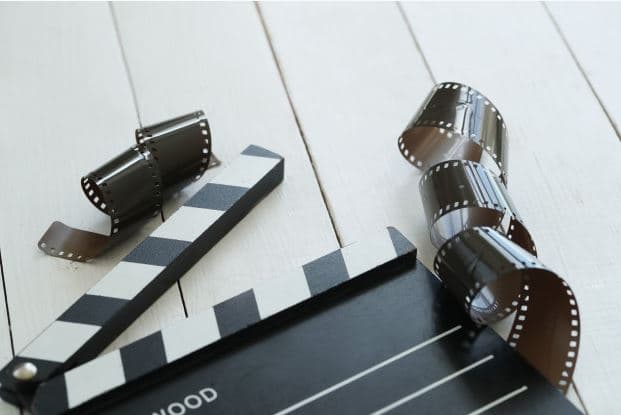 Here are the top-rated movies of Hollywood which have earned good audiences from all over the world. Actors from these movies are awarded for their acting and wonderful performance.
1. The Dark Knight Trilogy
Release: 2005, 2008, 2012
Directed By: Christopher Nolan
Cast: Christian Bale, Michael Caine, Gary Oldman, Heath Ledger, Tom Hardy, and more.
The Dark Knight trilogy is a set of three Batman movies that are often considered as one of the best and tops my list of the best Hollywood action movies of all time. In this masterpiece, Christopher Nolan brings alive a fantasical world to match with the chaotic reality. 
Being critically acclaimed, this movie has offered some of the best performances in the history of cinema. The technical and action sequences in this movie are beyond imagination. 
2. The Lord Of The Rings Trilogy
Release: 2001, 2002, 2003
Directed By: Peter Jackson
Cast: Ian McKellen, Elijah Wood, Orlando Bloom, and more.
Considered among the most influential movies of all time, The Lord of the Rings is a three-set epic fantasy film series. It has been placed in the second position on this list of the best Hollywood action movies because of its unparallel cinematic synchronization, cinematography, and epic action sequences.
Peter Jackson received huge appreciation for these movies from audiences, critics, and fellow directors. It came to be known as the best fantasy movie ever made and received various awards for its brilliance. 
3. Inception
Release: 2010
Directed By: Christopher Nolan
Cast: Leonardo DiCaprio, Joseph Gordon-Levitt, Tom Hardy, Cillian Murphy, and more. 
The director Christopher Nolan delivered another masterpiece with the release of Inception, which left the audience flabbergasted. It is a science fiction movie that has been highly ranked in the industry to be considered as one of the greatest Hollywood action films of all time.
The movie was a blockbuster that included a team of A-list actors. It is a highly complex movie that involves the concept of lucid dreaming, high-level technological elements, and some out-of-the-world action scenes. 
4. The Matrix Trilogy
Release: 1999, 2003
Directed By: The Wachowskis
Cast: Keanu Reeves, Carrie Ann Moss, Laurence Fishburne, and more. 
It is a series of superhero films that was created and directed by the Wachowskis. This American multimedia franchise consists of a cyberpunk story that involves the fall of humankind into a virtual reality system.
The blood-pumping action sequences, as well as the science-fiction concept, especially the bullet-time technology, are what earned this movie a position among the best Hollywood action movies of all time. 
5. Gladiator
Release: 2000
Directed By: Ridley Scott
Cast: Russell Crowe, Joaquin Phoenix, Connie Nielsen, and more.
In the year 2000, director Ridley Scott gave us a tour of the historical events of the Roman Empire through his movie, Gladiator. The movie cast some of Hollywood's finest actors with performances that were Oscar-worthy. 
In the movie, Russell Crowe, as the lead, portrays the role of a Roman general who lost everything only to find out how strong he had become. Gladiator came to be considered as one of the epic, historical Hollywood action drama movies of all time. 
6. Saving Private Ryan
Release: 1998
Directed By: Steven Spielberg
Cast: Tom Hanks, Matt Damon, Vin Diesel, and more. 
Regarded as the best war film ever made, Saving Private Ryan has received critical acclaim and several accolades. It is considered to be the notable director Steven Spielberg's most important work to date, apart from Schindler's List. 
Based on the backdrop of the second world war, the first 20 minutes of the movie will keep you completely stunned. The opening sequence precisely resembles the actual events that took place in the war. The heart-wrenching action sequences and the emotional trauma of war have been portrayed excellently in this Hollywood action movie. 
7. Terminator 2: Judgement Day
Release: 1991
Directed By: James Cameron
Cast: Arnold Schwarzenegger, Edward Furlong, Robert Patrick
There's nobody in this world that does not know about this thrilling action movie. In the second part of the Terminator series, director James Cameron takes on CGI technology for the first time to create a groundbreaking action spectacle. 
The movie has been highly ranked among the best Hollywood action movies, and the bulked-up lead man Arnold does justice to his role as the scary terminator.
8. Die Hard
Release: 1988
Directed By: John McTiernan
Cast: Bruce Wills, Alan Rickman, and more. 
Die Hard is a legendary, cult Hollywood action movie starring Bruce Wills. The story indulges a New York City detective who is caught up in a skyscraper hijacked by terrorists while he went to visit his family.
This movie has been a blockbuster through every generation and more popularized by the nonstop action sequences that were proved to be iconic. 
9. Mad Max: Fury Road
Release: 2015
Directed By: George Miller
George Miller directed Mad Max series was initially popularized by the legendary actor Mel Gibson. However, Fury Road gained much popularity among the best Hollywood action movies of all time, with its backdrop set in a post-apocalyptic deserted wasteland.
The film is a thrilling chaser throughout with drifters and armored trucks rode by Hollywood heavyweights like Tom hard and Charlize Theron. With some mind-blowing action sequences, exuberant costumes, and impeccable technology, this movie can definitely be considered among the greatest action films of all time. 
10. Apocalypse Now
Release: 1979
Directed By: Francis Ford Coppola
Cast: Martin Sheen, Marlon Brando, Robert Duvall, and more.
A cult classic, Apocalypse Now is a critically acclaimed Hollywood action movie directed by one of the pioneers in the history of cinema, Francis Ford Coppola. It is an epic psychological war drama that cinematically depicts the horrors of the Vietnam war. 
This movie involves each and every aspect of the reality of war and has every element to be considered a masterpiece. Some of Hollywood's best actors of the 90s have starred in this film. 
Final Thoughts
Whichever of these movies you decide to watch is only going to make your blood pumping with the adrenaline. However, my suggestion would be that you should take out some time from your day and make sure to watch all of these Hollywood action movies on this list. 
Also, if you have a keen interest in movies and want to be a budding director someday, it would be a loss if you miss all of that action, chase, thrill, and emotion. Watching these movies at the end, after your entire day's work, is not only a treat to your eyes but also your mind. After all, movies make your life better!
Read Also: