Punk Group, Anti-flag Denied All the Sexual Assault Accusations After Their Sudden Breakup
Music News●0 min read●
ANTI-FLAG has addressed the matter of their sudden breakup, and Justin Sane issued a statement denying all the sexual assault allegations. This punk group from Pittsburg got disbanded abruptly last week. They deleted all their social media pages as well as their websites without any sort of explanation.
But later, it was found that the breakup was related to some sexual assault allegations against an unnamed singer, which was believed to be Sane. He shared a statement on Instagram saying all the allegations were "categorically false."
He also added, "I have never engaged in a sexual relationship that was not consensual, nor have I ever been approached by a woman after a sexual encounter and been told I had in any way acted without her consent or violated her in any way. Now that I have had a few days to absorb the initial shock, I am making this statement to set the record straight."
He said the statement was "the antithesis of what I believe and how I have conducted myself throughout my life." but he also mentioned that the Anti-Flag had to break up because "under these circumstances it would be impossible to continue."
His former bandmates, Pat Thetic, Chris Baker, and Chris Head, gave their own statement, "A core tenet of the band Anti-Flag is to listen to and believe all survivors of sexual violence and abuse. The recent allegations about Justin are in direct contradiction to that tenet. Therefore, we felt the only immediate option was to disband."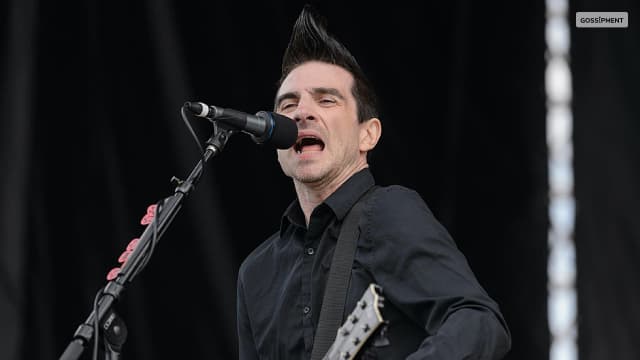 The trio acknowledged the seriousness of the claims and further added that they were "shocked, confused, saddened and absolutely heartbroken. In the last 30 years we have never seen Justin be violent or aggressive toward women. This experience has shaken us to our core."
To end with, the trip said, "We understand and apologize that this response may not have been quick enough for some people. This is new territory for all of us and it is taking time for us to process the situation. It was a privilege for us to be in the band Anti-Flag, as we seek to find our path forward we wish healing to all survivors."
Have you read these?
■ Bradley Cooper "Isn't Freaked Out" with Ex Irina Shayk Dating Tom Brady
■ Irina Shayk and Tom Brady Spark Relationship Rumors After Spending a Night With Each Other
■ The Sex Scenes In The Movie "Oppenheimer" Was "F—king Powerful,"- Said Cillian Murphy