Finally, it's here! Avatar: The Way of Water trailer is out. James Cameron opened up Pandora to the world in his 2009 hit 'Avatar.' It was a long haul, more than 13 years approximately, but your wait is over as the film will be released later this year.
The plot of the continuation of the highest-earning movie ever was ready over a decade right after the events of the first film. The movie will depict the Sully Family (Jake, Neytiri, and their children), their troubles, efforts to protect each other, challenging life battles, and the tragedies.
According to Deadline, " While Avatar in 2009 made 3D a big deal, and ushered in a revived form of cinema, Disney is going to have to get audiences excited again about the format. "
Get the deets below….
What's In There?
Disney has already made the Avatar: The Way of Water trailer online Monday after playing it on Doctor Strange in the Multiverse of Madness in the theatres.
Check out the trailer below:
What Is Cameron Saying?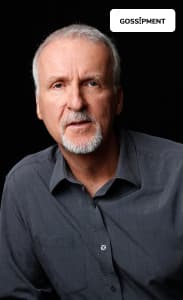 Well, Cameron, after the release of the trailer for the first time, said, "With the first Avatar, we set out to push the limits of the big screen. With the new Avatar films, we're pushing those limits even farther, with 3D, with high dynamic range, with high frame rate, higher resolution, and a much greater reality in our visual effects."
Who Are The Top Stars?
Avatar 2 has starred Zoe Saldana, Sam Worthington, Michelle Rodriguez, Sigourney Weaver, Stephen Lang and in the lead roles. You will see a comeback of all of them in the sequel. In the franchise cast, Kate Winslet, Vin Diesel, and Michelle Yeoh are joining with the sequel.
Avatar 2 is all set to hit the cinemas on December 16, 2022, in English, Tamil, Telugu, Hindi, Kannada, and Malayalam. Stay tuned to www.gossipment.com for staying in touch with the latest news around the world.
Must Read…