People who prefer luxury and performance together often end up buying the Range Rover. The ex-showroom price of this vehicle starts at 1.74 Crore, making it an affordable choice for many wealthy and elite people. Moreover, the superior off-road capabilities of Range Rover make it a preferable choice for many Bollywood celebrities. So, let's take a look at them.
Akshay Kumar
Akshay Kumar & his LUXURIOUS cars & SUVs: Range Rover to Jeep Compass – Cartoq (blog) https://t.co/t8Ggyicqu9 pic.twitter.com/I2a54ASZSk

— sexyluxurycars (@sexyluxurycars) August 13, 2018
Akki has a lot of luxurious cars in his garage. From Porsche Cayenne to Rolls Royce-this black belt superstar sure knows how to decorate his parking lot. He also owns a Range Rover Vogue, which cost him 2.11 Crore. We have seen him roaming around the Mumbai streets many times in these giant wheels. He owns the 5.0-liter version of this car.
Ranbir Kapoor
#RanbirKapoor's Range Rover Vogue has a dark blue paint shade. It is powered by a 3.0-litre V6 engine that produces 250 bhp of power along with 600 Nm of peak torque – Cartoq pic.twitter.com/qBWUkdy3hh

— MAGICAL RANBIR… (@MagicalRanbir) November 26, 2018
The most handsome actor of the millennial generation, Ranbir Kapoor, has also got a fancy collection of luxurious vehicles. The Range Rover Vogue is one of them. The paps caught RK many times in his blue Vogue with Sanjay Dutt and sometimes with his best friend, Ayan Mukherjee. He has the 3.0-liter V8 engine version of this car.
Kareena Kapoor Khan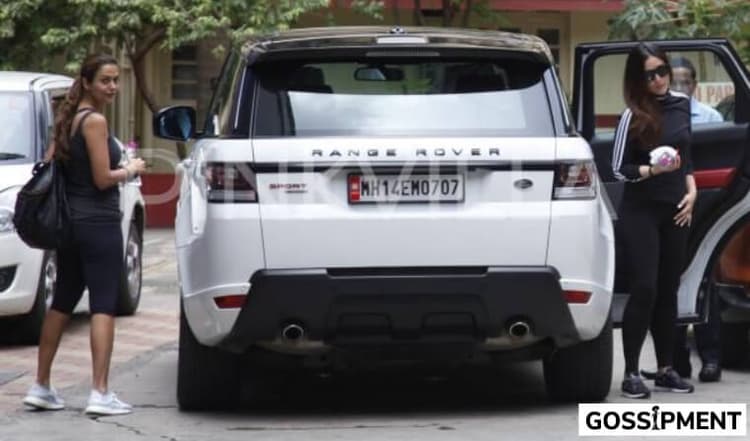 If the Kapoor son has one Range Rover, how can the Kapoor daughter lag behind, right? Kareena Kapoor Khan has always been a true fan of SUVs. However, her Range Rover is of the last generation, and it has a white paint scheme exterior. The paparazzi spotted the actress quite a few times with her son, Taimur, beside this car.
Alia Bhatt
Princess #AliaBhatt going to her office in her Range Rover.@aliaa08 pic.twitter.com/4nevdMWYLu

— Servant 🙏🙏 (@DevotedMasseur) July 28, 2021
Both Ranbir and Alia will have a genuinely good collection of SUVs if they merge their collections. Alia Bhatt's Range Rover Vogue is the Wheelbase version, and this 2.1 crore ride is one of the most expensive cars in the star's garage. She has the 3.0-liter V6 diesel engine version of this car.
Malaika Arora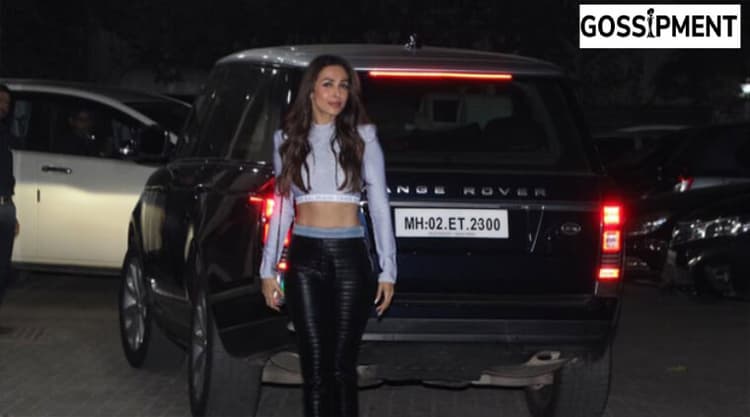 Around last year's Diwali, Malaika Arora gifted herself a Range Rover Vogue Wheelbase edition. It is directly imported from the UK, and it comes with a whopping price tag of 2.51 crore. She has the 4.0-liter V8 engine version of this luxurious vehicle. 
Jacqueline Fernandez
.@Asli_Jacqueline makes me want to sell both of my kidneys & liver and buy the Range Rover,Such endorsement much wow pic.twitter.com/V2yQIXttsF

— Fahd (@WhatTheFahd) November 19, 2015
Jacquie also joined the league of Bollywood celebrities who owned a Range Rover Vogue, but hers is the last-gen version. But, the dancing diva added an extra sports kit to this car, making it look even trendier. She loves Range Rover so much that she was also present at the launch of Range Rover Evoque in India.
Anushka Sharma
Her love for Range Rover is never gonna end @AnushkaSharma ❤️✨ pic.twitter.com/AWZR8AjsbE

— Anushkaholic 4 lyf! (@Nish_Anushkafan) December 18, 2020
Anushka Sharma is a fan of the Range Rover Vogue, just like her husband. She uses the vehicle as her daily commute. The 4.4-liter V8 engine version looks as pretty as the star itself. We have often seen the 'Rab Ne Bana Di Jodi' star arriving at this car in Mumbai Airport.
Ajay Devgan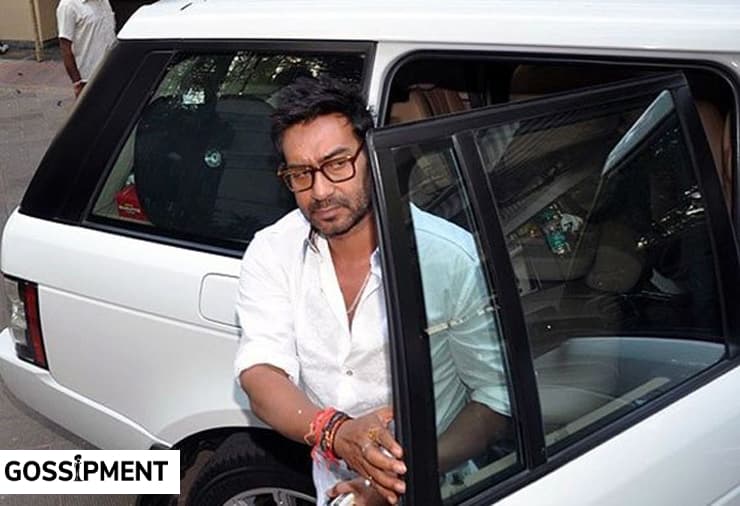 The black-n-white dual-tone paint scheme is something that makes Ajay Devgan's Range Rover genuinely exclusive. Of course, it is also a last-gen vogue collection, but the car looks no less lavish than the current editions. 
Saif Ali Khan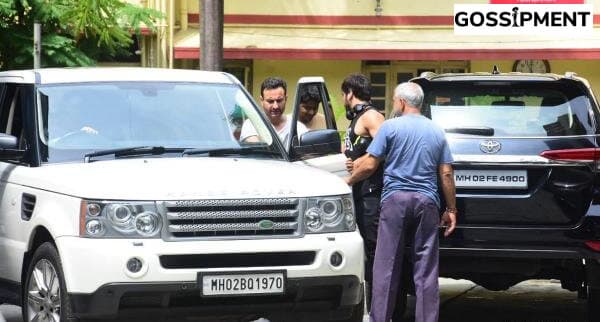 The Bollywood Nawab is another star who owns the last-gen Range Rover Vogue. It cost the star around 1.96 Crore when he bought it. This white chariot in Saif's garage is so exclusive that it is not available on the market at present.
Final Thoughts
It seems a lot of Bollywood celebrities are fans of this luxurious SUV. Even many Bollywood couples own the same model of this car, which makes us wonder about their love for these fancy wheels. We hope to catch some incredible snaps of these stars in these monstrous cars sometime in the city soon. 
Read Also:
Bollywood Celebrities Who Recently Bought Mercedes Maybach GLS