Bollywood stars never cease to impress us with their hit movies, affluent lifestyle, expensive outfits, and fancy cars. The bigger the celeb, the more luxurious their vehicle. While Ranveer Singh prefers sports cars like Lamborghini, we see some celebrities prefer luxury and elegance over everything. That's why many of them chose Rolls Roye as their private rides. Let's have a look at which stars own this epitome of luxury.
Hrithik Roshan
#HrithikRoshan gifts himself a car worth 7 crore on his birthday! #HappyBirthdayHrithikhttps://t.co/VDsHAhzRDr pic.twitter.com/52pjCDh6wG

— Daily Bhaskar (@daily_bhaskar) January 11, 2016
The Greek God bought the Rolls Royce Ghost Series II for his 42nd birthday. The car comes with a Salamanca blue shade, which is pretty unique among all the color options. With a 563 hp and 6.2 liters twin-turbo V12 guzzler, the car is a powerhouse of British motoring. This navy blue-silver combination cost the star a whopping price of 7 Crore.
Shah Rukh Khan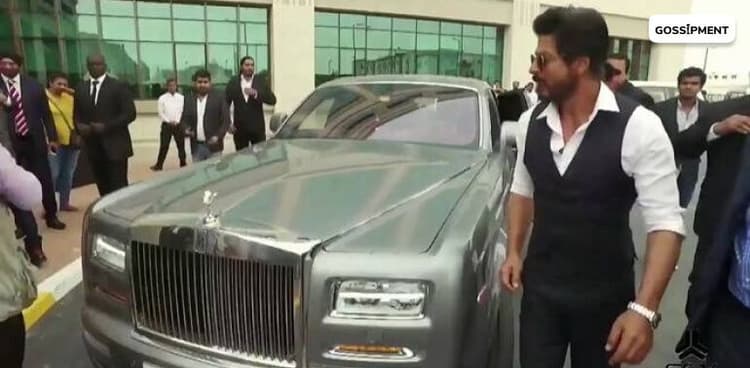 How can we talk about the most expensive luxury vehicle and leave King Khan out of it? Of course, Shah Rukh has a special edition of Rolls Royce, and that's the Phantom Drophead Coupe. It is the uber-luxurious car in his garage and costs 7.6 Crores. The vehicle comes with a classy black shade, and it is a convertible with a 6.8-liter V12 engine.
Akshay Kumar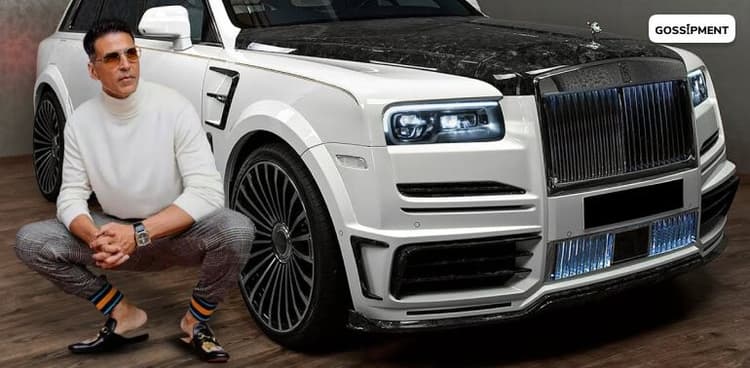 One of the highest-paid actors in Bollywood, Akshay Kumar, is the owner of Rolls Royce Phantom VII. The car has a fancy silver and black combination on the exterior, and it costs 9.5 Crores. Akki has the seventh generation of RR Phantom, the most priced vehicle ever sold in India. The V12 engine with 460 bhp indeed makes the car a powerhouse on the road.
Ajay Devgan
Ajay Devgan bought the Rolls Royce Cullinan very recently, the first take of RR in the SUV design scape. It also comes in a blue and silver combination and costs 6.95 Crores. This vehicle can go 0-100 km in less than 5 seconds, so the 563 hp and 870 nm torque are sure worth it. It is one of the most expensive SUVs in the world.
Sanjay Dutt
Sanju Baba always comes in style, and instead of gifting his wife a Diamond ring, or an expensive clutch, he decided to buy the Rolls Royce Ghost for his wife. With a notable price tag of 5 Crores, this car comes with a 6-liter engine with 563 hp. He bought the car in 2010, and it comes with an elegant white shade. It is one of the most affordable editions of RR in the market at present.
Priyanka Chopra Jonas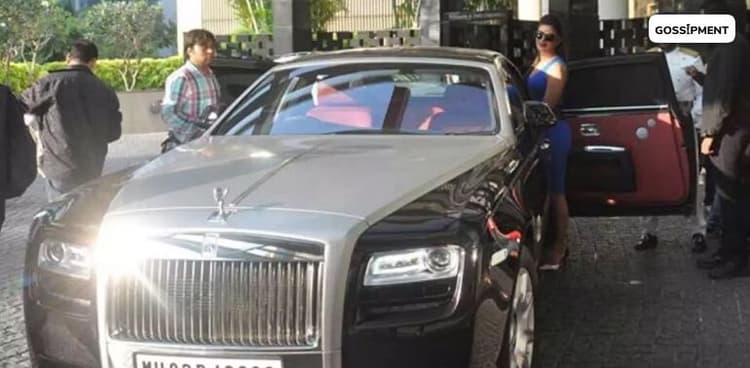 Yes, the desi girl also owns her personal Rolls Royce Ghost, and it costs 5.65 Crores. She is the only female in Bollywood who owns an RR. Her vehicle is even more eye-catching because it comes in a  jazzy red shade. But, no matter how good the engine is, Priyanka loves the car for its super comfortable floor rug and recliner seats.
Badshah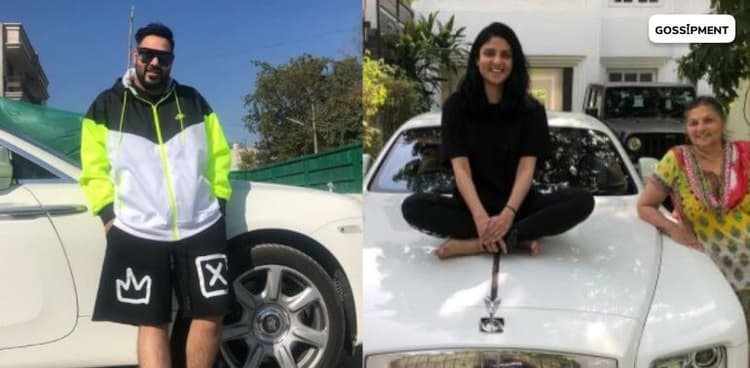 Not only the film stars, but the all-rounder rapper in B-town has also got an RR. His is the Rolls Royce Wraith edition, and like every other flashy thing in his wardrobe, this car just adds to the list. He bought the car last April, and its aesthetic white color is so attractive that we can't take our eyes off it. 
What We Think
While we have seen some of these stars showing off this rich ride in Mumbai street, some have chosen to keep it safe in their garage. We hope to get some trendy snaps of these celebs soon so that we can share more details with you.
Read Also:
Ranveer Singh vs. Ranbir Kapoor: Which Bollywood Star Has More Luxury Cars In His Garage?