Danny Mcbride Explained Season 3 Finale and Future Plans for 'The Righteous Gemstone'
Comedy●0 min read●
The way in which the season 3 finale of The Righteous Gemstone came together, it would have been difficult to understand there is a season 4 coming, if we didn't already know.
After competing for Dusty Daniels or Shea Whigham's loyalty throughout the season, the Gemstone Siblings, Jesse (Danny McBride), Kelvin (Adam DeVine), and Judy (Edi Patterson), came together to win the man ver through a game of Baby Billy's Bible Bonkers, which their Uncle Baby Billy hosted.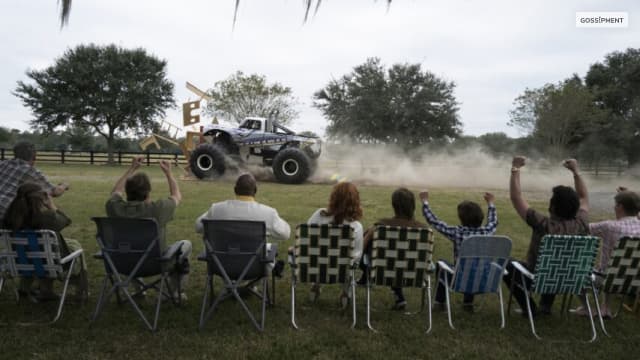 Things went wrong when a swarm of locusts came into the building, but the old man was won over when Jesse helped Dusty. But it just did not end there. Jesse helped to protect his father Eli, who he had a tiff with the entire season because, at the evangelical megachurch, he took over the leadership position.
They were left with one more problem after the bugs left, and that was the bomb placed by Peter (Steve Zahn), Eli's brother-in-law, at the back of Keefe and Kelvin's van. He had ill intentions, to begin with, but later changed his mind and drove the van away with only a few moments before detonation.
In the end, it was Dusty who died, and Peter survived. Dusty left all his fortunes for the Gemstones. This felt like the end, but McBride, the co-creator, has got other plans in store. He told TV Insider that "One of the worst parts about television is the idea that people don't feel confident in telling a complete story in a season. They really have to rely on what comes next to get people to tune in. And to me, I personally like don't like that when I watch a show."
He further added, "I hate watching a whole season of something that's promising me an ending and then just sort of delays it. It feels cheap. It feels like what a soap opera would do. And so, for me, I want every one of these seasons to feel final."He explained that "I want you to be able to tune in, watch this, and know that by the end of it, there will be a sense of completion that you went on a journey. I think that is what I'm trying to do with the show overall. I like the idea that every chapter of it has its own distinct story and its own distinct wrap-up."
Trending on Gossipment:
■ Angus Cloud, Popular for His Role in Euphoria, Passed Away at Just 25
■ Pee-wee Herman Actor Paul Reubens Dies After Battling Cancer In Private