The Empire Vs. GOT: See What The Empire Director Mitakshara Kumar Said
Bollywood●0 min read●
It looks like people have not yet got over the GOT hangover even though it has been 2 years since the series ended. The newly launched web series 'The Empire,' directed by Mitakshara Kumar is taking the internet world by storm since it was released on Disney+Hotstar. Since, then people are comparing the show with GOT, even though the director finds it unfair.
#HotstarSpecialsTheEmpire , now ruling. All episodes are now streaming.

Watch it now :- https://t.co/1OwxMJB7ZH#HotstarSpecials #TheEmpire #TheEmpireOutNow #TheEmpireStreamingNow pic.twitter.com/Q9GHrRvZZz

— Disney+ Hotstar (@DisneyPlusHS) August 26, 2021
What Is The Empire About?
The Empire is a new release of the Disney+Hotstar platform. It is based on the book series of Alex Rutherford's Empire Of The Moghul'. The story starts from Farghana, where young price Babur is made king at an early age. Then, he begins his kingdom expansion campaign through struggles and betrayals among all his court members.
It will cover almost two centuries of Moghul history from Babur to Aurangzeb. Kunal Kapoor played the fierce Babur role, whom we wholeheartedly remember from Rand De Basanti. We also see Dino Morea playing the role of Muhammad Shaybani Khan, an Uzbek leader.
#TheEmpire review: To their credit, director Mitakshara Kumar and writer Bhavani Iyer look beyond the romanticised idea of #Mughals in #Hindi cinema, and turn at least some uncomfortable chapters as to how the empire came into beinghttps://t.co/cDnVo3gRGQ

— The Hindu Cinema (@TheHinduCinema) August 31, 2021
If we talk about the female cast now, that is also quite inspiring. Making her first debut on the OTT platform beside these Bollywood biggies is Drashti Dhami. We know Drashti from popular TV serials like Geet, Madhubala, etc. We can also see Shabana Azmi slaying the role of Babur's grandmother. 
Let's Find The Comparisons Now
Director Mitakshara Kumar is stunned when viewers started comparing the story with GOT. She said:
"They have dragons and zombies. How can people compare."
She also said that both the stories are based on entirely different books. While 'The Empire' focuses on Alex Rutherford's books, GOT was based on George R.R. Martin's books. But, it looks like people are comparing the aesthetics, coloring, and action sequence of GOT with this show, which to some extent look the same.
Not sure if #TheEmpire is Indian Game of Thrones but he already looks like Kunal Drogo pic.twitter.com/ECeB0EwYQU

— Sagar (@sagarcasm) August 27, 2021
Mitakshara said that if they want to compare 'The Empire' with GOT, they should grant him the budget of GOT. GOT was indeed a vast scale show, and the funding they spend for probably one or two episodes will be enough to make the entire series of 'The Empire So, she finds the comparison totally unnecessary..'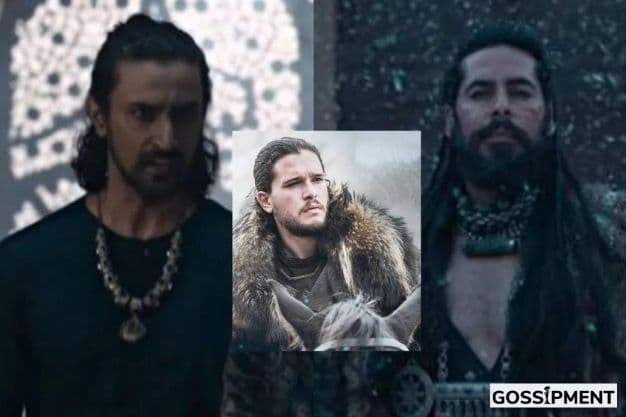 Even actor Kunal Kapoor had also opened his mouth against this issue. He said that if you make a period drama, people will compare it with other such dramas. He is astonished that people are comparing this small-budget drama with the massive popularity of GOT. But, he also said that there is no commonality between these two shows. He said:
"I think these are unnecessary comparisons."
What We Think
The Empire was released on an OTT platform in August 2021. The storyline of the series focuses on the Moghul kingdom, so that's an entirely different storyline than Game of Thrones. So, people must not judge it based on the landscape or action scenes. Instead, they should focus on the storyline and content of the series to enjoy it.
Read More: