With the Fantastic Beasts: The Secrets of Dumbledore, the wizarding world continues expanding. Potterheads all over the world had many expectations with this movie, but after receiving a crash landing experience, they now don't know what to do.
Yes, it's true; Fantastic Beasts 3 has the worst box office performance in Harry Potter History. But why? The reasons are covered here….
Why Is "Fantastic Beasts: The Secrets of Dumbledore's" Box Office So Bad?
Let's get this straight.
Unfortunately, Fantastic Beasts 3 has a plethora of things playing against it.
One of the crucial factors to blame is the pandemic situation that has been affecting Hollywood over the last 2 years. Nevertheless, there is a lot more.
Firstly, the twists and turns of Credence's family background in the Fantastic Beasts 2 were not well accepted by the viewers. Secondly, the persistent retroactive continuity to the Wizarding World and focus on Dumbeldore and Grindelwald instead of Newt's adventures made audiences lose their interest.
Thirdly, the Fantastic Beasts series as a whole is drenched with wholesome controversies starting from Johnny Depp's public divorce from Amber Heard. This led Johnny to lose many roles while audiences began taking sides. Fourthly, the biggest shadow over the Wizarding World is J.K Rowling's opinions about trans people. On social media, she has made a number of anti-trans comments, which made even the die-hard Potterheads disappointed.
Fantastic Beast 3's Box Office Is Pathetic Out Of All The Harry Potter Movies
Fantastic Beasts 3 made USD $43 million on the opening weekend only. This has made it acquire the topmost position in the charts and one of the best openings of 2022 so far. Nevertheless, it's a franchise low for the Wizarding World, especially in comparison to Harry Potter and the Deathly Hallows – Part 2, which had a total gross of USD $1,342,359,942.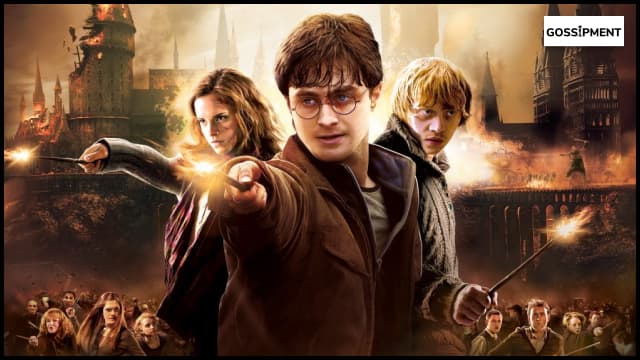 The Final Words
Fantastic Beasts 3 is soaked in controversies, underdeveloped characters, and several other retcons in such a way that viewers lost all their interest in it. But at least they got to see some happy endings and a revolutionary duel between the two greatest wizards of the time – Gellert Grindelwald, and Albus Dumbledore.
Must read…