Maude Apatow: Latest News, Movies, Gossip
Celebrities●0 min read●
Maude Apatow is well known for playing Lexi Howard in the hit Netflix series Euphoria. She has already made considerable strides in her work arena and has demonstrated talent and hard work. Inspite of the "nepo baby" epithet, she continues to work harder and better to prove herself.
Early Life Of Maude Apatow
Born on December 15, 1997 (age- 26), Maude Annabelle Apatow is an American Actress who has played small roles as a child actor. She is the daughter of filmmaker, director, producer, and screenwriter Judd Apatow and actress Leslie Mann. Her father is of Jewish descent, and her maternal great-grandmother was of Finnish parentage. Her younger sister Iris Apatow is also an actress.
Maude attended Crossroads School, a private institution in Santa Monica, California. She later went to Interlochen Arts Camp in Interlochen, Michigan. She got to appear in the musicals Cabaret and Into the Woods in high school. She dropped out of Northwestern University in Evanston, Illinois, after her sophomore year, where she studied theater.
Filmography
Here is everything Maude Apatow has done so far in regard to movies and TV shows.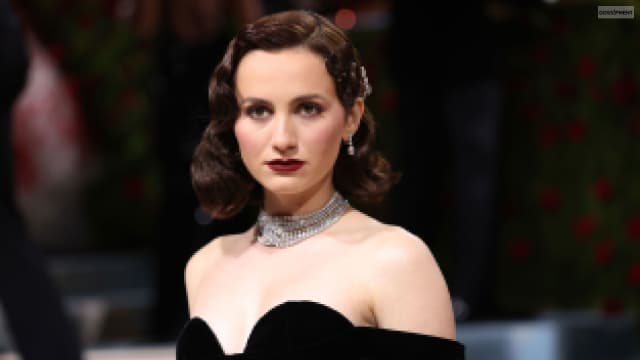 2005-2015 
Apatow began as a child-actor at the age of seven in Judd Apatow, her father's 2005 comedy film The 40-Year Virgin. Her scenes did not make it to the final edits. She appeared next in the 2007 film Knocked  Up, also her father's work. She and her sister appeared in the roles of Sadie and Charlotte. Playing small roles in Funny People, This is 40, Apatow was nominated for Best Young Actress and Young Artist Award 2013 for Best Performance in a Feature Film- Supporting Young Actress. 
2016-Present
Apatow appeared as Alexandra Mulcahey in the 2016 comedy-drama film Other People, which was her first large role in a film not involving her father. In 2017, she played the role of Meredith Whitcomb in the film The House of Tomorrow and made her directorial debut with the short film Don't Mind Alice, which she co-wrote and co-directed alongside Olivia Rosenbloom.
She played Grace in the film Assassination Nation the year after, in 2018. Sam Levinson, who directed the movie, went on to cast Apatow as a series regular in his HBO teen drama series Euphoria, which debuted in 2019. In the series, Apatow plays the lead character Lexi Howard, a part that Levinson created especially for the actress. She played the sister of Pete Davidson's character in the comedy-drama The King of Staten Island, which her father directed and produced in 2020.
Apatow was referred to as a "nepo baby" in a popular social media post by Meriem Derradji in 2022 because of her connections to the entertainment business through her family. The term "nepo baby" became popular on TikTok as a result of people pointing out countless other superstars with comparable backgrounds. After New York published a year-end piece titled 2022, "The Year of the Nepo Baby," with a cover featuring Apatow, among others, the phrase gained more attention.
Maude Aaptow Latest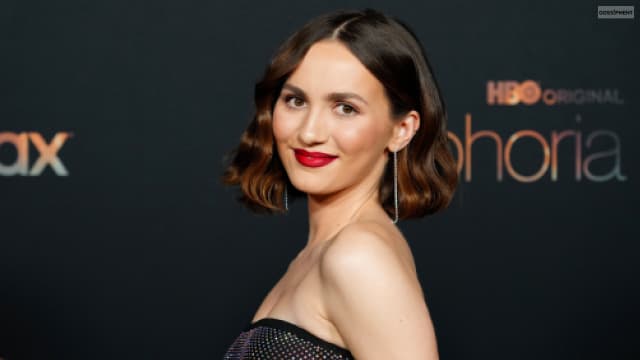 Maude was last heard when she penned a heartfelt note on her Euphoria co-star's death.  Angus Cloud passed away at the age of 25, and they both had good chemistry on-screen as well as off-screen. Maude played the late actor's love interest, Lexi Howard.
Calling Angus "magical," she shared multiple pictures with the actor. Some of them featured other co-stars like Zendaya. Angus played the role of a friendly drug dealer Fezco. Their on-screen relationship turned romantic over time. 
One of the pictures she shared showed the two of them posing at the dinner table. She wrote, "Angus was the funniest person ever. I would get so excited to see on the schedule that we would be working together because I knew we'd have the best day, laughing so hard. He was the sweetest and made everyone around him so happy. He was just the best. Words can't really capture how magical of a person he was. My heart is broken."
She ended the note with, "Angus, getting to know and work with you was one of the greatest joys and blessings of my life. I will love you forever."
Several fans were moved by the post and left moving comments. One of them wrote, "This is the post I knew would break me. You too had some insane chemistry, both on screen and off it. FEXI 4EVA RIP Angus." 
Another fan said, "Reading that he passed I immediately thought of you. The storyline between you both in euphoria was really beautiful and the chemistry was lovely. So so sorry for your loss." 
"Sending love Maude he truly seemed like the sweetest person," read yet another comment.
Maude Apatow Quotes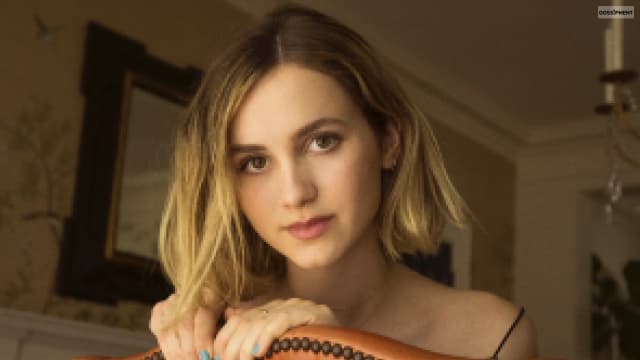 Apatow has, over the years, made her mark in her own way, and her words have also impacted in a similar fashion. Her fans eagerly await her big break. Here are some things Apatow has said throughout her career:
"When I get nervous, my voice gets very high."
"I'm really bad at liquid liner, so whenever I have time to do it, I'll try, but it takes me a really long time."
"None of my friends really have Twitter. They mainly all have Facebook. I have Facebook too, but I like Twitter more."
"Most days, I'll wear lipstick. It's always been a thing for me – my mom has a lot of them, and I'd always use hers. Eventually, I started buying my own because my mom has lighter hair and lighter skin, so we don't always look good in the same colors."
"I am in love with every member of One Direction."
"I love writing. I really look up to Lena Dunham, who writes and directs her show. That's something I might want to do when I'm older."
"Some people say, 'Maude Apatow is my spirit animal.' I get that a lot. They tweet it to me."
"I just love to sing and dance and act. Being on stage is an amazing feeling."
Wrapping Up
Have you seen Maude Aaptow in her movies? Do you like her? Are you a fan? Which role did she nail?
If you have thoughts to share or questions to ask, please leave a comment below. We would love to hear from you.