Sania Mirza & Shoaib Malik To Part Ways: To Announce Divorce After Resolving Legal Issues
Celebrities News●0 min read●
As per reports, Indian tennis girl Sania Mirza and the Pakistani cricketer Shoaib Malik might soon make an official statement of their parting ways in life once they are done with all the legalities.
This couple got married in the year 2010, which was a pretty grand ceremony surrounded by celebrities and stars of both the bollywood and sports world. They have a son, Izhaan Mirza Malik, who is now 4 years old.
As per reports, they are not announcing their divorce yet, as they have several contracts to complete together. The source said; "The couple is not addressing the rumours due to contracts signed with different shows and legal complications, several contracts to complete."
Everything started when Sania posted a cryptic note earlier this week on instagram, saying "Where do broken hearts go? To find Allah"
Wait. this is not the end.
She also posted a cute picture with her little prince Izhaan and captioned it "The moments that get me through the hardest days."
Geo News was told by a special source close to this couple that Sania and Shoaib is going to co-parent their son just like any sensible and responsible parents will do.
The source also added that in the past few years, their relationship also has strained, but this is going to end soon. While the rumors of their divorce is everywhere, Sania posted a picture of herself, standing solo in a garden.
On the other hand, the instagram bio of "realshoaibmalik" still is the same:
Athlete | Husband to a Superwoman @mirzasaniar | Father to One True Blessing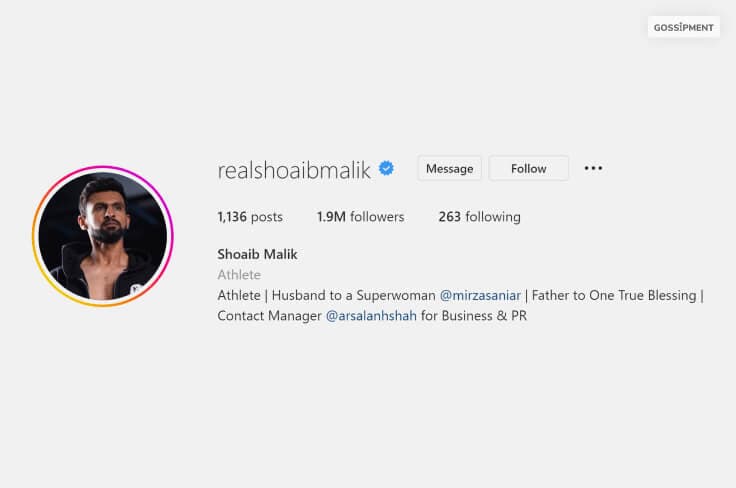 Read Also: