Black Widow had already had a daughter named Rose from her previous marriage with the French Journalist, Romain Dauriac. But, Colin Jost and Scarlett Johannson tied the wedlock in last year's October, maintaining all the secrecy they could. However, they are also becoming a family now, as Colin confirmed the news of their baby boy's arrival in the world on his Instagram.
Colin Jost, And Scarlett Johannson – Their Journey Together
Scarlett Johannson and Colin Jost met back in 2006 in an SNL episode where Jost hosted the NBC Variety Show. But they did not start dating each other immediately. Instead, ScarJo got married to several handsome hunks before tying the knot with the American Comedian.
The Black Widow star was initially married to Ryan Reynolds, the Deadpool hero. Their marriage continued from 2008 to 2011 before Reynolds found his one true love, Blake Lively. Then, Scarlet got married to Romain Dauriac; they also have a daughter, Rose Dorothy.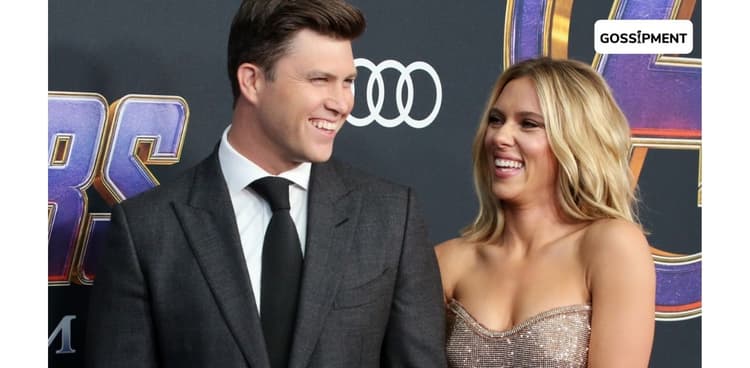 Finally, the American comedian, anchor, and writer Colin Jost seemed to win the heart of ScarJo in 2018. After dating for three years in a row, they finally got bound in matrimony in 2020. But, of course, they got engaged in 2019, and that ceremony was also an intimate one like their marriage occasion.
When Johannson gave birth to their first son, Cosmo, on Wednesday, Colin Jost could not hold his excitement, it seems. He tweeted that:
'Ok Ok We Have A Baby
His Name Is Cosmo
We Love Him Very Much'
It looks like the couple got away with the no kids policy for a long time before finally giving in to this joyous event.
View this post on Instagram
Our Thoughts
We think Scar Jo and Colin Jost will continue to prove to be a fantastic couple in the coming years. And we wish them all the luck in the world as they have just welcomed their baby boy. We will soon see the new mother in the new film of Wes Anderson beside Tom Hanks; they and Margot Robbie.
Read Also: