'Super Mario Bros.' Animated Film to Star Chris Pratt, Anya Taylor-Joy
Hollywood●0 min read●
The animated film Super Mario Bros. will include Chris Pratt, Anya Taylor-Joy, Jack Black, Keegan-Michael Key & Seth Rogen. On Dec. 21, 2022, the film is set to be released. The film will be directed by the Nintendo executive Shigeru Miyamoto and Illumination executive Chris Meledandri.
Super Mario Bros -The New Venture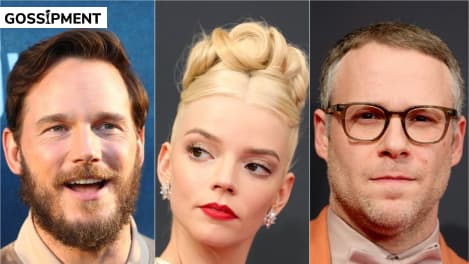 Would you ever like to hear the renowned Italian Plumber of Nintendo, Mario's voice through Chris Pratt? Or perhaps Seth Rogen's voice will be a good choice for Donkey Kong?  How about Jack Black as one of the world's most iconic video game villains, although he is the one who has very few actual lines?
Well, even if the princess is in another castle, your desire is fulfilled. The cast of the forthcoming animated Super Mario Bros film is spectacularly enveloped with popular talent. As they say in the industry, the film will have a star-studded cast.
View this post on Instagram
Yo-kai dardarkom – Yokai Location Guide – 3DS – By VenomousX
If the theater business survives for another 15 months or so, it will witness the release of a super exciting film. Then, Nintendo's famous video game goes into the significant leagues or at least on enormous screens. The artists of 'Sing & Despicable Me,' Chris Pratt, Anya Taylor-joy, Seth Rogen, and Jack Black are just some of the renowned personalities who will take on the legendary characters from our young ages. 
From Illumination, the film is distributed by Universal Photos and is co-financed by Universal and Nintendo, according to the reports. The movie is produced by Aaron Horvath and Michael Jelenic alongside Chris Meledandri and Shigeru Miyamoto. The script is written by Matthew Fogel, whom we also know from the second part of 'The Lego 2'. 
The Cast
The Super Mario Bros. Animated Film movie is heading to theaters in North America on 12/21/22!

Check out the voice cast for the upcoming movie below 👇 pic.twitter.com/Xj31P6hk6y

— Nintendo of America (@NintendoAmerica) September 23, 2021

The 'Guardians of the Galaxy star,' Chris Prat, will play the role of Mario. Charlie Day will play the role of Luigi. 
The recently famous Anya Taylor Joy from Queen's Gambit will play the part of Princess Peach. We will also see Keegan-Michael Key in the role of Toad. 
Jack Black will play Bowser, Kevin Michael Richardson will play the part of Kamek, and we will see Sebastian Maniscalco as Spike. 
Seth Rogen will play the part of Donkey Kong, while we will see Fred Armisen as Cranky Kong. 
What We Think
We think Mario and Luigi are prevalent heroes in our culture so that we will get the hang of them in the movie. If all goes well, the shooting will start soon, and we will explore this star-studded cast in one of the most popular films of 2022.
Read Also:
Fantastic Beasts 3 : The Secrets of Dumbledore Sets New 2022 Release Date