As Per Forbes Top 10 Billionaires In India 2022
News●0 min read●
The COVID19 sweep has indeed hampered the global economy, and India is no exception to that. However, India's stock market has shrugged off the pandemic stress, and the billionaires are responsible for that.
Judging by the stock market statistics, the benchmark Sensex rose 52%. Consequently, the richest people in India have become wealthier. If you measure the collective worth of India's top 100 richest men, you will see it accumulates to a fair $775 billion.
Isn't that just too much? 
We agree. Therefore we will talk about the top 10 billionaires in India in today's article.
Forbes Top 10 Billionaires In India 
Spoiler Alert!!!
Before you take a look at this list, let us tell you that many newcomers have also joined the list this year. So it seems like being rich in India is not as challenging as we thought it would be, right?
Let's take a look:
1. Mukesh Ambani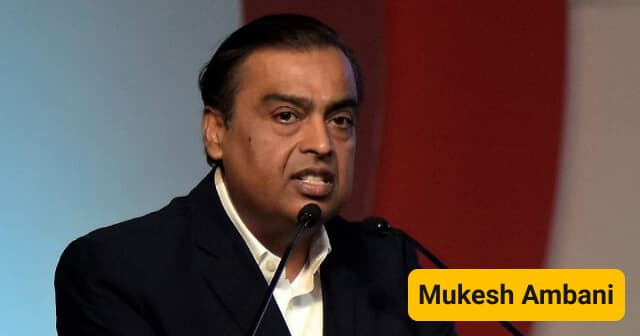 Who is the Richest Person in India? Of course, you are familiar with the name because it's none other than Mr. Mukesh Ambani. 
The owner of the famous bungalow in Mumbai, Antilia, has not let his earnings plummet even during the COVID19 pandemic.
Apart from being the brilliant mind behind Reliance Jio, he has also garnered an additional $35 billion, which has lowered Reliance's net debt to zero. 
Reliance Industries earns $74 billion yearly, which has shared interest in petrochemicals, oil and gas, telecom, and retail. 
To Sum Up
Net Worth:

$92.6 Billion.

Source of Wealth:

Diversified.

Residence:

Mumbai.
2. Gautam Adani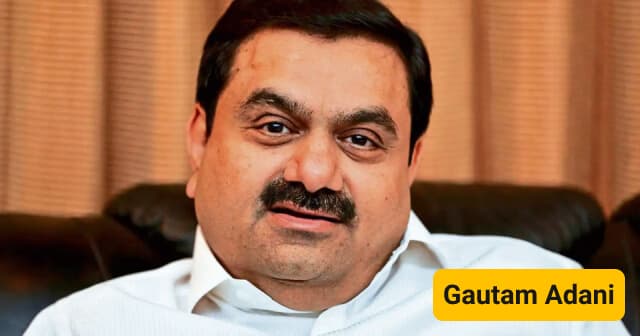 Gautam Adani is the founder and chairman of Adani Group. He is a college dropout who survived Mumbai's Terrorist attacks and was even kidnapped for ransom. 
It shows his determination and courage, which probably is the cornerstone of his success.
He recently acquired 74% shares in Mumbai International Airport in 2020, which fixates his position on the list of the Billionaires In India. 
His yearly revenue of $16 billion includes diverse operations such as edible oil, power generation, transmission, defense, and real estate.
To Sum Up
Net Worth:

$74.8 Billion.

Source of Wealth:

Infrastructure.

Residence:

Ahmedabad.
3. Shiv Nadar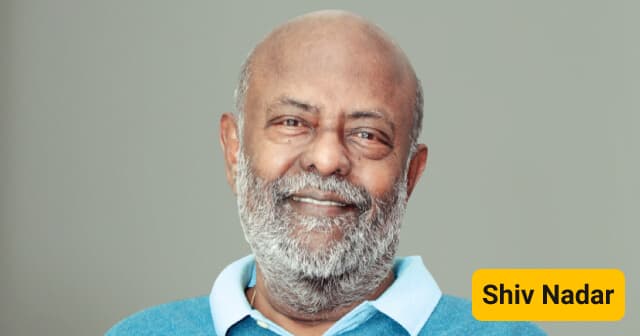 Shiv Nayar is also one of the most famous billionaires in India because he is the co-founder of the well-known HCL Technologies. 
This multinational conglomerate has 169,000 employees in 50 countries worldwide.
Some billionaires may only earn money, but Nayar is not one of them. He has recently donated $662 million to the Shiv Nadar Foundation, which deals with education-related issues. 
He has also retired from the chairman of HCL technologies and handed over the rights to his daughter.
To Sum Up
Net Worth:

$31.7 Billion.

Source of Wealth:

IT Industry.

Residence:

New Delhi, Pune.
4. Radhakishan Damani
Being rich in India does not depend on anyone's age, but it requires the right resource, potential, and determination. 
Damani is a veteran investor who is better known as the retail king after the March 2017 IPO of his supermarket chain Avenue Supermart.
He got into retailing in 2002, but he has significant stakes in other companies too. From VST Industries to India Cements-Damani has invested in all the right places. 
His D-Mart stores have also witnessed a sharp 45%-47% increase in annual revenue, which is why he is one of the Billionaires In India.
To Sum Up
Net Worth:

$29.4 Billion.

Source of Wealth:

Manufacturing.

Residence:

Mumbai.
5: Cyrus Poonawalla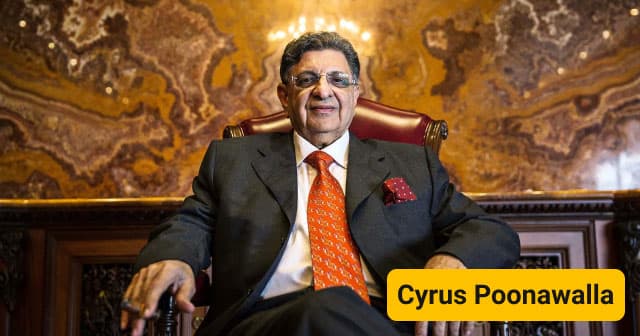 Cyrus Poonawalla is one such Indian Billionaire who is the founder of India's oldest and largest, Serum Institute.
What started as a simple vaccine foundation in 1966 has turned out to be the most prominent vaccine producer in India.
His son, Adar Poonawalla, has now taken over the company as the CEO, and the company has also invested $800 million to make COVID19 vaccines. Adar Poonawala net worth is $15 billion.
Although it is less than his father, he will soon be a new addition to the top 10 billionaires' list given the right resources.
To Sum Up
Net Worth:

$19 Billion.

Source of Wealth:

Pharmaceuticals.

Residence:

Pune.
6: Lakshmi Mittal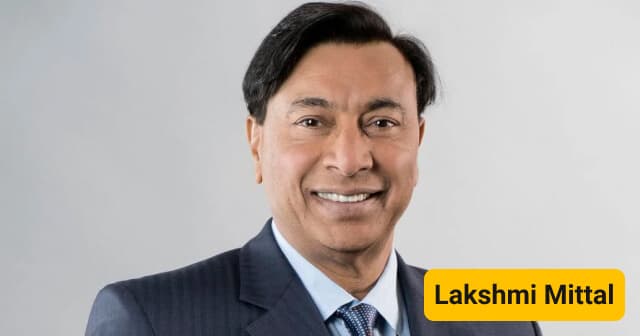 He is one of the richest Indians who is also the CEO of a $53.3 billion revenue-generating firm, ArcelorMittal. 
Even though the company reported a net loss of $700 million in 2020 when India was fighting the COVID19 sweep, he quickly recovered from it. 
However, as Arcelor and Nippon Steel acquired Essar Steel with $5.9 billion in 2019, that acquisition accounted for the recent loss incurred.
It shows a clever business tactic, and the richest people in India have many things to learn from him.
To Sum Up
Net Worth:

$18.8 Billion.

Source of Wealth:

Steel Industry.

Residence:

Kolkata, Rajasthan.
7: Savitri Jindal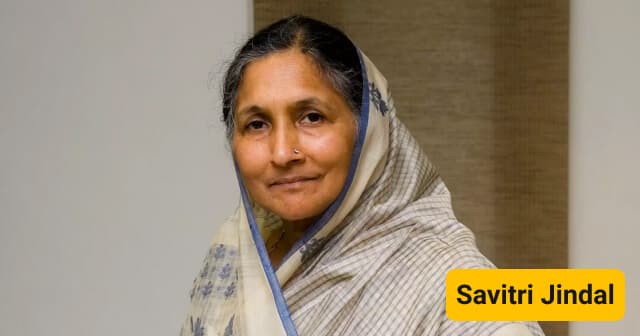 Savitri Jindal is one of the richest Indians on this list, and she is also the first female billionaire in the country.
Although she inherited her billionaire status after her husband, Om Prakash Jindal, passed away, she showed her talent and diversified the business since then.
Apart from infrastructure, Jindal Industries also has a grip on steel, power, cement, etc. 
To Sum Up
Net Worth:

$18 Billion.

Source of Wealth:

Infrastructure.

Residence:

Assam.
8: Uday Kotak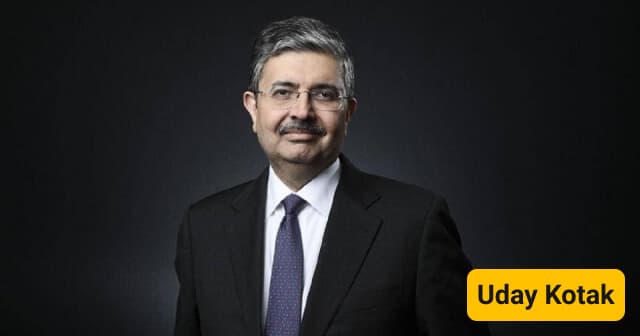 Uday Kotak decided to be rich in India by going on a different track than simply inheriting his family business. 
He started his financial services in 1985 and later converted it into a bank in 2003. 
His Kotak Mahindra Bank is one of India's four largest private banks, which is why he went from the list of Indian millionaires to Indian billionaires in just a few years.
To Sum Up
Net Worth:

$16.5 Billion.

Source of Wealth:

Finance.

Residence:

Mumbai.
9: Pallonji Mistry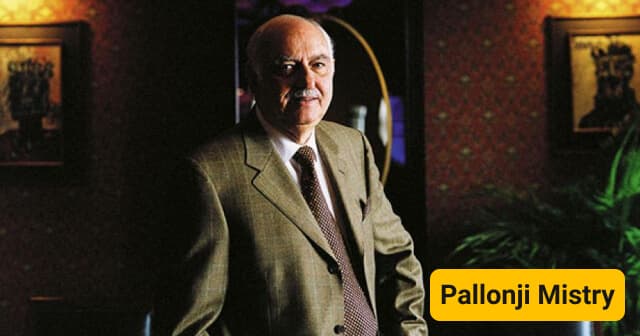 The 156-year-old engineering, and construction giant firm, Shapoorji Pallonji Group is headed by this Indian billionaire. 
One of the most potent stakes Pallonji Mistry holds is 18.4% in Tata Sons. 
However, in 2020, he sold his Tata Sons shares because he thought the separation of interest was good for all the stakeholders.
To Sum Up
Net Worth:

$16.4 Billion.

Source of Wealth:

Conglomerate.

Residence:

Mumbai.
10: Kumar Birla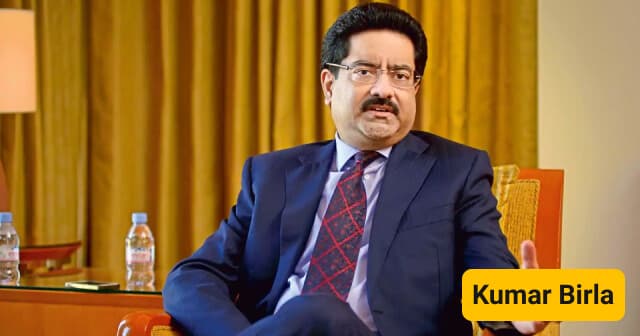 Kumar Birla is one of the most famous billionaires in India because he is the 4th generation owner of Aditya Birla Group.
Kumar inherited his father's business after his death in 1995. He was only 28 years old at that time.
Recently, he has stepped down from the chairman position of Vodafone Idea, which also shows his utmost commitment to the company's wellbeing. 
To Sum Up
Net Worth:

$15.8 Billion.

Source of Wealth:

Diversified.

Residence:

Mumbai.
FAQs
1: How Many Billionaires Are There In India In 2021?
Ans: If we take a look at the recent statistics, there are 140 billionaires in India. It puts the country third in rank after the U.S and China in terms of the highest number of billionaires. Although Mukesh Ambani has remained the richest man in India for 13 years in a row, so that's something to be proud of.
2: Who Is The Youngest Billionaire In India?
Ans: Nikhil Kamath is the co-founder and chief investment officer of True Beacon and Zerodha, one of the country's largest stock brokerage firms. This Indian billionaire is the youngest and the latest addition to Forbes's top 100 billionaires list.
3: Is Adani Richer Than Ambani?
Ans: A few years back, there were speculations that Adani would be the richest man in Asia, but sadly, not all rumors are true. Recent evaluations of Bloomberg mention that Adani's net wealth stands at $88.8 billion, whereas Ambani's net worth stands at $91 billion. 
What We Think
The list of billionaires in India 2021 is here. Forbes has done a careful evaluation of every inch of properties of these people so that they could stay rich in India.
We have even covered a few newcomers on this list, which we hope have intrigued you. If you want to know more about them, ask us in the comment box.
More Resources: