Top 10 Bollywood Action Movies Of All Time – 2021 Updates
Bollywood●0 min read●
Who does not like to watch Bollywood movies? Everybody does; after all, they are so funny, entertaining, and filled with action. Bollywood is the most-watched film industry in the world for a reason. The films released in Bollywood are the best in the world. 
Even Hollywood cannot compete with Bollywood when it comes to viewership. Among all other genres, Bollywood action movies are the most famous and the most-watched genre. Actors from all over the world play roles in Bollywood films. Sounds strange? I bet it does. But it is the truth. 
I am American myself, and I am closely associated with the Bollywood movie industry. Everybody loves watching Bollywood movies. So if you too love watching Bollywood action movies, then you are here at the right place as. Through this article, I will be telling you about the top 10 Bollywood action movies that you can enjoy with your family and friends. 
Top 10 Bollywood Action Movies Of All Time – 2021 Updates
This is the list of the top 10 Bollywood action movies that you should watch by the end of 2021. So without wasting my further time, let us get started. 
1. War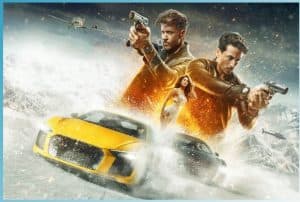 War movie was released back in 2019. This stars multiple stars like Hrithik Roshan and Tiger Shroff. Siddhart Ananda was very hands-on with his directing. 
This is one of the best Bollywood action movies that you should definitely watch in 2021.  You can't afford to miss this movie at all costs. Put this on wherever you are itching to see some action movie with your squad. 
2. URI: Surgical Strike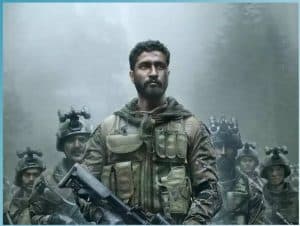 Based on the Surgical Strikes that India conducted on Pakistan, URI: The Surgical Strike brings out a very realistic portrayal of how the Surgical Strike was conducted by India on Pakistan. Vicky Kaushal is in the lead role. Supporting actors include Kirti Kulhari, Yami Gautam, etc. 
This movie is rated very highly by the critics and was a massive hit at the Box office with an earning of a whopping Rs 342 crores. The tagline of the movie, 'How's the Josh?,' still echoes in the minds of the lovers of Bollywood action movies.
3. Badla
Inspired by a popular french movie, Badla is the flick you need when you are all alone in the night and getting bored. The major Bollywood superhero Amitabh Bacchan stars in this movie with Tapasee Pannu in the supporting role. 
This is one of the most critically acclaimed Bollywood action movies. The plot twist in this movie will keep you in awe. You are missing out on a huge thing if you have not watched this movie yet. 
4. Manikarnika: The Queen of Jhansi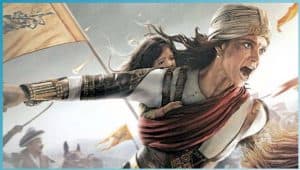 It is one of the most epic Bollywood action movies of all time. In this movie, Kangana Ranaut plays the role of Manikarnika, also known as Queen Laxmibai. 
This movie is about the battles and the struggles of Queen Laxmibai. Even though it did not perform that well at the box office, yet it was critically acclaimed and won several awards. 
5. Kesari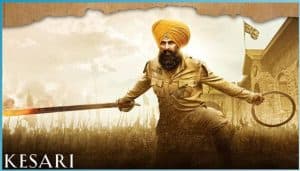 Kesari is my personal favorite action movie in Bollywood, the way Akshay Kumar portrayed the role of a Sikh Indian soldier was really amazing. This movie is filled with action, drama, and emotion. 
The soundtrack of this movie is top-notch, and it only adds extra spice to the flavors of the movie. The film depicts the Battle of Saragarhi in a manner which I bet no film could have possibly done. This is undoubtedly one of the best Bollywood action movies that you can't miss.
6. Gangs of Wasseypur Part 1 and Part 2
This action film is divided into two parts, Part 1 and Part 2. Gangs of Wasseypur depicts the true horrors of the gang culture that exists in the region of Wasseypur in Bihar. 
This film includes a massive cast of great Indian actors like Manoj Bajpayee, Pankaj Tripathi, Nawawzuddin Siddiqui, Huma Qureshi, Richa Chadda, and a lot more. It is directed by the infamous Anurag Kashyap. Often deemed as crazy by his fellow filmmakers, Anurag Kashyap provides outstanding direction to the two parts of the films. 
7. Sholay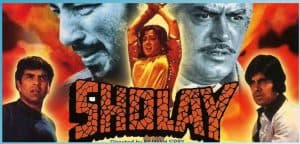 If you have not watched Sholay, then you must be living under a rock. It does not matter from which part of the world you belong to; you have got to watch Sholay. 
Sholay is a film from the 70s, but it is worth mentioning in this list as in this list, we are talking about the top 10 Bollywood action movies of all time. This film too has a star cast of amazing veterans from the industry like Amitabh Bacchan, Dharmendra, Late Amjad Khan, and Hema Malini.  
8. Dangal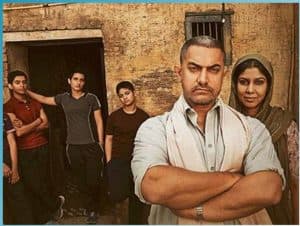 Ah, this movie, do I even need to say any further? It is one of the best Bollywood action movies that was released in 2016. It is about the story of two little girls who fight against all odds to fulfill the dream of their father. 
It was a massive hit in China and earned millions from here. It stars Amir Khan in the lead role. 
9. DON: The Chase Begins
This is an action thriller movie of Shahrukh Khan which you cannot afford to miss. Shahrukh Khan is famous for playing roles as a romantic hero. 
But he becomes something else in this movie altogether; if you are bored and want to watch something that would keep you on your toes, watch this movie.
10. RACE
Oh, the twists in this popular Indian film are something that you cannot afford to miss. 
Directed by Abbas Mustang, it is a mind-bending thriller story of two brothers. Saif Ali Khan and Akshay Khanna play the lead roles. It is one of the best Bollywood action movies, without a doubt. 
Final Thoughts
There you go now; you know the list of best Bollywood action movies. I hope you have this article to be informative. The over the top action sequences and the hard-hitting dialogues are the top two things that attract fans all over the world. 
Do not for once think that Bollywood action movies are watched by only Indians; they are, in fact, watched from all over the world. Bollywood is not only an Indian phenomenon but a global phenomenon.    
You May Also Like –