Beyonce Kept Lizzo's Name of the Lyrics in 'break My Soul's' Remix Version
Celebrities News●0 min read●
On Tuesday, during a performance in Boston, Massachusetts, Beyonce kept Lizzo's name out of the lyrics in a remix erosion of Break My Soul. This happened after the news broke that 35-year-old Lizzo was being sued for sexual harassment by three of her former dancers.
In the titled song, 'Break My Soul,' Beyonce mentions a few boundary-breaking female black artists. The lyric says, "Betty Davis, Solange Knowles/ [Erykah Badu], Lizzo, Kelly Rowl' (You know you can do it)." But the footage that was shared on Twitter showed that Beyonce purposely replaced Lizzo's name with 'Badu.'
Beyonce kicked off her Renaissance Tour on May 10 and is presently on the North American leg. Meanwhile, Lizzo, or Melissa Viviane Jefferson, is facing legal issues after her former backup dancers put allegations that she had commented on their weight and also forced one of them to touch a nude performer in a strip club.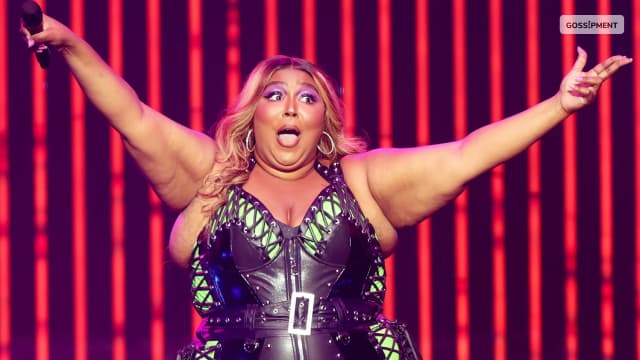 Her ex-dancers, the plaintiffs, have been named in the lawsuit as Noelle Rodriguez, Ariana Davis, and Crystal Williams. Davis and William have appeared on an amazon prime show about the singer's quest to find backup dancers called "Lizzo's Watch Out for the Big Grrrls."
The women's lawyer, Ron Zambrano, revealed to BBC that "The stunning nature of how Lizzo and her management team treated their performers seems to go against everything Lizzo stands for publicly. While privately, she weight-shames her dancers and demeans them in ways that are not only illegal but absolutely demoralizing."
Not just Lizo, but Shirlene Quigley, her dance caption, is also facing allegations. According to this lawsuit, Quigley has discussed the virginity of one of the dancers publicly and rebuked those who have pre-marital sex.
Lizzo also reported that the dancers were drinking before their performances, which Willam spoke about later on. She said that they were made to go through 12-hour rehearsals by the pop star.
During their rehearsal, Davis soiled her pants and was given a see-through outfit without any undergarments to finish her performance. Davis recorded the meeting that happened on April 27 as she suffers from an eye condition that leaves her disoriented; because of that, Lizzo had all their phones confiscated by security.
The lawsuit claimed that when Rodriguez quit the job, Lizzo yelled at her and showed two middle fingers. However, Lizzo has not yet responded to the lawsuit.
Have you read these?
👉 Loki Can't Escape Jonathan Majors In Second Season Trailer
👉 Sheila Oliver, Lieutenant Governor Of New Jersey, Passes Away At 71
👉 Treat William's Crash Perp Has Been Charged With "grossly Negligent" Driving, Nearly Two Months After His Demise