Who Is Brian Nickels On Bridgerton? The Sad Tribute
Celebrities●0 min read●
Not all of us usually pay attention to the dedications after a movie or tv series, but with Bridgerton, it was different, they dedicated each season after someone.
After the end of the first season, well saw the dedication that said, "In Loving Memory of Brian Nickles," but who is Brian Nickles?
Today we are going to do exactly that, we are here to understand the sad farewell to an amazing human being, that is Brian Nickels. So keep on scrolling through the article to know more about Brian Nickles Bridgerton.
Who Was Brian Nickels?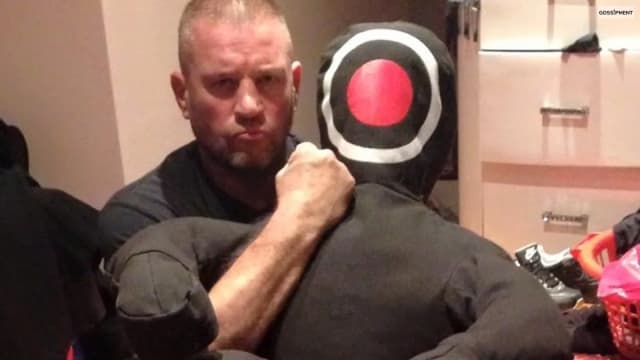 Born on August 1965 on the 17th, Brian Nickels was a career professional boxer till he was 25 years old, when he officially retired. Then after retiring from boxing, he went on to become a professional stunt performer for TV shows and movies.
He was a part of movies and TV shows like Game of Thrones, Harry Potter, Jurassic World, Killing Eve, and many others. Other than being a stuntman, he was also an actor in movies like The Bourne Ultimatum, Skyfall, and Wonder Woman.
Brian Nickes was married to Simone Nickles, and the couple had two kids. On January 15th, 2020, the actor suddenly died after he suffered a cardiac arrest. He left behind his wife and kids, Rocco and Sienna.
At the time of his death, he was working for the Netflix series Bridgerton as a boxer on the show. After his unexpected passing, the series dedicated season one to him in a loving tribute.
Brian Nickels Loving Tributes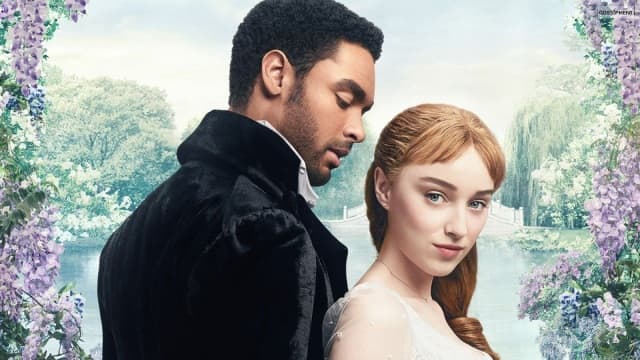 After the news of his passing was announced, friends and family poured their hearts out in many loving tributes about the man. One such person was Matin Imhangbe, who played the character of Will, the Duke's friend. He wrote,
"Brian, immensely grateful that our paths crossed and for the dynamics and positive impact you've had in my life for the past months – you've always had my corner and filled me with uber confidence on and off set with your infectious enthusiasm and passion for what you do – you've been an incredible coach and friend."
"Struggling to accept that you're no longer here with us. And my heart goes out to the family. You are a legend and a gent who will never be forgotten – rest in love and peace."
Simone Nickles, his wife, spoke to Yahoo News UK,
"He was one of the hardest working men ever. Ever." "And he lived to make other people happy. It's all he wanted to do. He didn't take any day for granted. Every day he had, he lived it to the fullest. But he was also very charitable. He would never save or keep money. He'd just do whatever he could to help people."
List Of Brian Nickle's Movies And Tv Shows
For over twenty-five years, Brian Nickles has been working in the entertainment industry, so it is quite obvious that he has a lot of movies and TV shows for himself. And to be more clear, he is credited both as an actor and a stuntman in these movies and shows.
If you are not aware of all the movies and TV shows other than Brian Nickels Bridgerton, then you are in luck. We have created a list of movies and TV shows where he was in as an actor or a stuntman.
Brian Nickel's Movies And Tv Shows As A Stuntman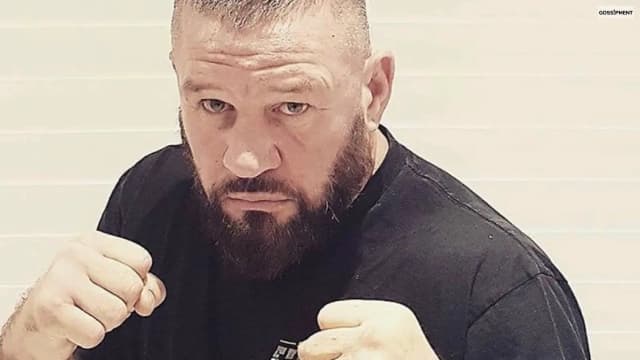 🎬 Merlin (1998)
🎬 Cold Mountain (2003)
🎬 Guardians of the Galaxy (2014)
🎬 Sherlock Holmes (2009)
🎬 Spectre (2015)
🎬 The Legend of Tarzan (2016)
🎬 Ben-Hur (2016)
🎬 Fantastic Beasts and Where to find them (2016)
🎬 Kingsman: The Golden Cicle (2017)
🎬 Deep State (2018)
🎬 The Foreigner (2017)
🎬 The Last Christmas (2019)
🎬 F9: The Fast Saga (2021)
🎬 Dolittle (2020)
🎬 Hitman's Wife's Bodyguard (2021)
Brian Nickel's Movies And Tv Shows As An Actor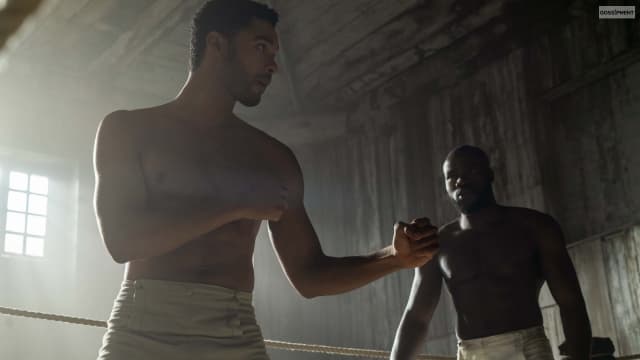 📺 The Krays as Frank (1990)
📺 London's Burning as Brian – 1 epi (1997)
📺 Capone's Boys as Bruno (2002)
📺 The Golden Compass as Gobbler (2007)
📺 Fifth Street as Keane (2008)
📺 Breakdown as Moses (2016)
📺 Taboo as Luis – 2 epis (2017)
📺 Whiskey Cavalier as Bruiser (2019)
📺 Unlucky Number 7 as Chris; Dad (2020)
Wrapping Up!
Now that we got to know a lot more about this incredible human being and how he lived his life to the fullest. It was beautiful for the Bridgerton showrunners to add a beautiful tribute for Brian Nickels Bridgerton style. It shows how much they care about their cast.
So if you liked this article as well, then give us a like and comment down below.
Read Also:
◼ Jordan Belfort's Ex-Wife Nadine Caridi: All You Need To Know!
◼ Isla Atkinson: The Woman Who Made The Iconic Mr. Beans Retire(?)
◼ Who Was Colestein Veglin And What Was His Real Age When He Died?