Don't Ignore Postpartum Signs Of Depression: Cardi's Advise For New Mom Chrisean Rock
Music News●0 min read●
Chrisean Rock became a first-time mother, and we are so happy for her! Cardi B has very important words of wisdom to share for the new mother – like do not ignore the small things that could easily be the earliest postpartum signs of depression.
When TMZ Hip Hop went on to catch up with Cardi in New York City on her promo swing for Bongos, she took some time and offered candid advice to new mom Chrisean.
Cardi wanted Chrisean gently to take some time for herself, whether as a quick bite or a solo outing since it takes plenty of time to get used to the new mom schedule.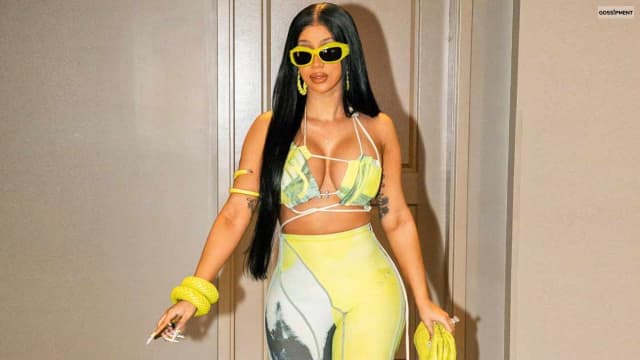 Of course, Cardi is a family woman who is in her rap career at the moment. She has a full household with Offset, and the pair always looks for different ways to incorporate the entire brood into their routines, like a family trip to Disneyland.
Cardi is pumping her new collaboration with Megan Thee Stallion, which did not exactly win over one of the biggest critics of rap, Joe Budden! As a hip-hop trendsetter, Cardi told TMZ that she wasn't scared to incorporate any funk into the song or even expand on her versatility as an artist.
TRENDING STORIES:
■ Blake Lively Looks Stunning At NYFW In A Second-Skin Gold Sequined Jumpsuit
■ Lindsay Hubbard Never Approved Of Carl Radke's Breakup Note To Their Wedding Guests