Damson Idris And Lory Harvey Part Ways After A Year Long Of Dating
Celebrities●0 min read●
Damson Idris and Lori Harvey are no longer together after dating for more than a year. They released a joint statement together with The Hollywood Reporter this Tuesday. Idris and Harvey mentioned, "We are at a point in our lives where our individual paths require our full attention and dedication. We part ways remaining friends with nothing but love and respect for each other and the time we shared together."
The snowfall star and the model sparked dating rumors back in December 2022 when they were seen coming out of the West Hollywood restaurant. The next month, the duo confirmed their romance with a social media post, where Idris shared a picture of them together on Instagram story from his handle.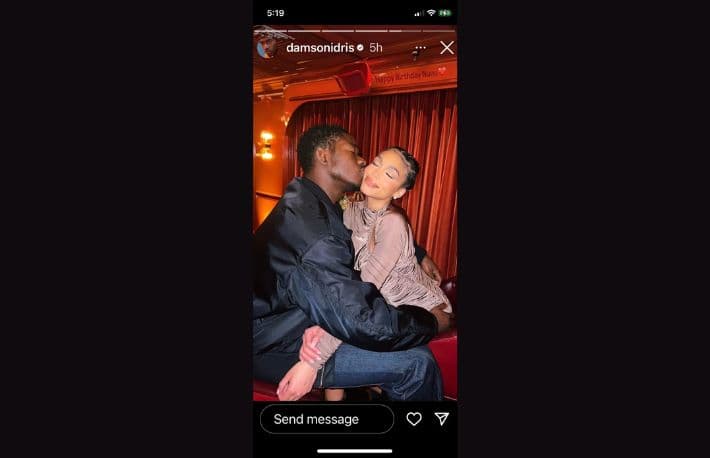 The photograph showed both of them embraced in each other's arms and Idris giving Harvey a peck on the cheek. Idris posted the photo along with the caption, "Happy Birthday Nunu," and put a red heart emoji with the caption. Harvey reposted the whole story and added three white hearts along with that.
Before the romance speculations began after Idris posted the instagram story, Harvey mentioned in an interview with Essence for their December cover that she was working on herself for the time being.
She told Outlet that, "This moment is about me. I feel like it's always been [about] me attached to something or someone. This time, it's about me. Self-love, self-care, self-reflection. I'm being a little selfish right now. It's my time." After the story was published in the magazine, Idris congratulated Harvey with an Instagram story as he shared the cover of the magazine.
Up Next..
■ Taylor Swift Throws A Chiefs vs Dolphins Viewing Party For Fellow Kansas City Chief WAGS
■ Matthew Perry's Sudden Death Has Left Jennifer Anniston Struggling Acutely