Ed Sheeran Has Spoken Out On Taylor Swift re-recording Reputation, amid 1989 announcement
Music News●0 min read●
Ed Sheeran has addressed the rumors of Reputation being the next re-recorded album after the recently announced 1989 (Tylor's Version.)
On the Monday episode of Andy Cohen's Deep & Shallow Podcast on SiriusXM, the Shape of You singer has revealed that he is yet to record a new version of their collab End Game from Taylor's sixth studio album. 
"No, I haven't. No. But '1989 (Taylor's Version)' is the next one coming out. That's the next one," Sheeran said on being asked about the same. The 2017 song from the Reputation album also features rapper Future. 
He admitted to have not been able to catch one of the dates for Taylor's Eras Tour, as he is himself on his Mathematics Tour. "I would love to go and see Taylor's show, but we're all playing on the same dates every single weekend. I think there's a chance, next year when she's in the UK, then I'll be free."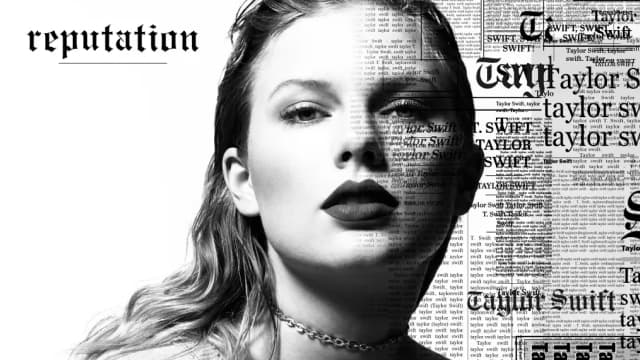 Swift announced to the public her next album, 1989 (Taylor's Version), while at her sixth, final concert. "There's something that I've been planning for a really, really, really, ridiculously, embarrassingly long time, and instead of telling you about it, I think I'll just sort of show you," She said as she unveiled the cover artwork for the re-recorded album in the big screen behind her. 
Taylor began re-recording her music since Scooter Braun acquired all rights to her music in 2019. Since then, she has released her own versions of 2008's "Fearless," 2010's "Speak Now," and 2012's "Red."
What Happened In 2019
In a long post talking about her music being stolen, Taylor revealed to her fans that Scooter Braun is going to own her old music. "Scooter has stripped me of my life's work that I wasn't given an opportunity to buy. Essentially, my musical legacy is about to lie in the hands of someone who tried to dismantle it. For years I asked, pleaded for a chance to own my work."
She continued, "Instead, I was given an opportunity to sign back up to Big Machine Records and 'earn' one album back at a time, one for every new one I turned in. I walked away because I knew once I signed that contract, [former Big Machine owner] Scott Borchetta would sell the label, thereby selling me and my future. I had to make the excruciating choice to leave behind my past. Music I wrote on my bedroom floor and videos I dreamed up and paid for from the money I earned playing in bars, then clubs, then arenas, then stadiums."
Have you read these?
■ TORY LANEZDEFIANT, NO APOLOGIES …For Shooting Meg Thee Stallion
■ Darren Kent, 'Game of Thrones' and 'Dungeons and Dragons' Actor, Dies at 36
■ Gal Gadot Says She Only Did Miss Israel So She 'Could Tell My Grandkids': 'I Never Meant to Win!'