Leonardo DiCaprio is getting serious about his new lady, Page Six confirmed the news. 48-year-old DiCaprio is officially dating Vittoria Ceretti, 25. The couple has been sen on many dates in the recent months in US and also abroad. There were various speculations whether this was just a summer fling or something more.
An insider told, "They've been spending quite a bit of time together over the past few months, and they're enjoying getting to know one another on a deeper level." There were videos of the couple partying together at Ibiza.
DiCaprio was enjoying himself while Ceretti wasdancing seductively around him. After that they took over to California for some privacy. The happy couple was seen grabbing iced coffee and ice cream in Santa Barbara.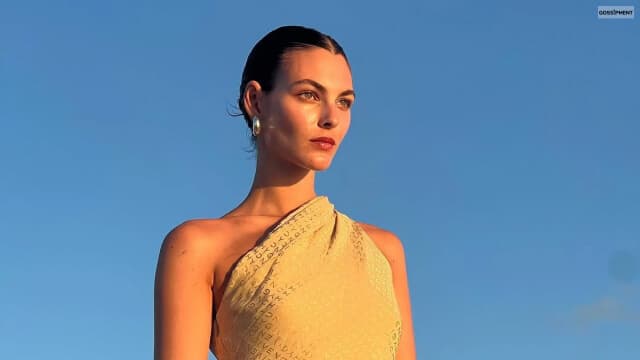 An eyewitness told that they have noticed a vibe between the duo and said, "The way they were talking to each other. … You could feel the energy." after that they were spotted in UK, where another eyewitness saw the duo attending the Vouge World:London Party last week.
A spy gave a bite to Page Six exclusively saying, "Leo and Vittoria were chatting and dancing together all night. From the looks of it, their romance is much more than a passing fling."
Another source said that DiCaprio was there to supportCeretti while she walked the stage at the Milan Fashion Week. but their representativeds have made no comment about their budding romance.
The model was previously married to DJ Matteo Milleri, but they are not together anymore. DiCaprio last had a serious relationship with Cmeria Morrone, after dating for four years they split in August 2022. After that DiCaprio enjoyed his single life and had flings with Gigi Hadid, but it was non-exclusive and also hanged out with various bikini-clad beauties before he got together with Ceretti.
Additional Reading: