Lil Tay, The 14-Year-Old Rapper, And Social Media Influencer Died Under Mysterious Circumstances
Music News●0 min read●
The little girl, Claire Hope, popularly known as Lil Tay, rose to stardom as a social media influencer and a rapper, died at the age 14. The news of her death was shared Wednesday on her verified Instagram account.
The teen rapper caught the eye of the nation when she was just 9 for a controversial video that flaunted her extravagant lifestyle on social media and went viral for it.
The statement that shared the shocking news of her death said, "It is with a heavy heart that we share the devastating news of our beloved Claire's sudden and tragic passing. We have no words to express the unbearable loss and indescribable pain. This outcome was entirely unexpected, and has left us all in shock."
The statement also mentioned that the native from Canada died under mysterious circumstances and also that her brother Jason Tian had also passed away, and that their deaths are under investigation. Lil Tay moved to Los Angeles to pursue a career and seek opportunities in the entertainment industry in 2018.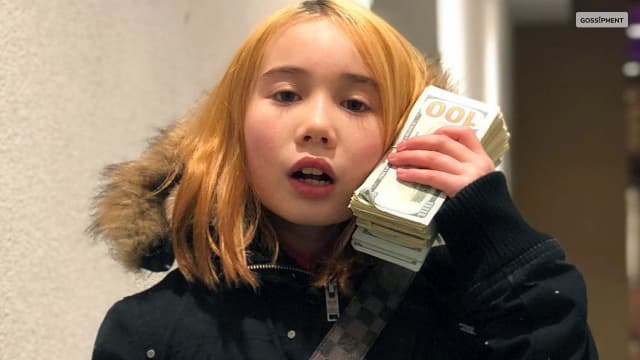 The statement mentioned, " Her brother's passing adds an even more unimaginable depth to our grief," the statement continued. "During this time of immense sorrow, we kindly ask for privacy as we grieve this overwhelming loss, as the circumstances surrounding Claire and her brother's passing are still under investigation. Claire will forever remain in our hearts, her absence leaving an indescribable void that will be felt by all who knew and loved her."
She last posted on Instagram on June 18, 2018, which showed a screenshot of Lil Tay Facetiming Jahseh Onfroy, the late rapper who was known as XXXTentacion. She made that post as a tribute to the 20-year-old late rapper, who was killed by a gunshot, in Florida, on 2018 June 18.
Her statements created a controversy in social media
The profanity in her social media posts and the way she imitated the gangster rapper, one where she pretended to use drugs and another where she used the n-word, started a controversy and questioned the social media for exploitation of children.
In an interview with Nightline in 2018, Lil Tay, back when she was just 9, opened up about the social media stardom she got and how she is the internet's self-declared "youngest flexer." Her brother and mother defended the videos that Nightline shared of Lil Tay from their interview.Back then, Jason was just 16 and told Nightline, "A lot of people are gonna say this and that we just we just keep going." Her mother said that she was a "great parent" and a "proud mother." She further added, "My daughter has accomplished so much by herself," and said that she will be a "superstar."
Trending on Gossipment:
■ Sandra Bullock Decided Put a Pause On her Professional Career
■ Madonna's Son David Covers The Popstar's Face As The Mother-Son Duo Skips Town
■ Francesca Farago Of "Too Hot To Handle" Fame And TikToker Jesse Sullivan Are Planning On A "Huge" Wedding