Siddharth Malhotra starring Shershaah, has been a popular name in the box office recently. This is because the movie was released on an OTT platform. However, despite a new director, and Siddharth's short fan base, the film did well and had the highest IMDB rating.
What Is The Movie About?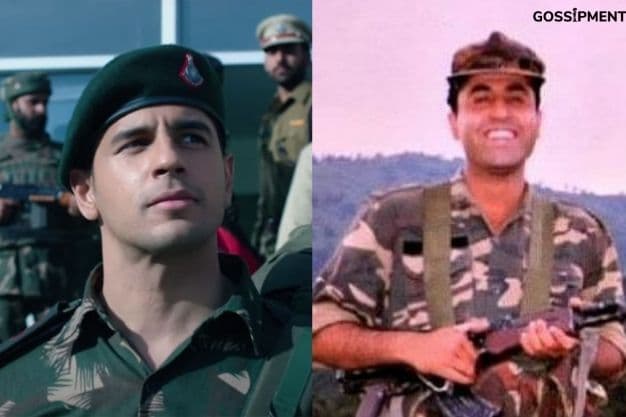 The movie 'Shershaah' pays tribute to the Kargil Hero Vikram Batra, shot to fame in 1999. The film shows Batra's indomitable courage in chasing the Pakistanis out of the Indian territory, which ultimately got us victorious in the Kargil War. 
The movie also explores a brief period of Batra's relationship with Dimple Cheema, his girlfriend. Kiara Advani nailed this role with her lovely Punjabi accent. Even Malhotra's role was commendable, not so much at the romance front, but surely at the war front.
Yeh Dil Maange More!#Shershaah has become the #1 Rated Hindi movie on IMDb within just a week of its release. Congratulations to the team. pic.twitter.com/5QrUIV9pVA

— Filmfare (@filmfare) August 20, 2021
The film has so far generated a fair amount of attention from Sid fans. Even the social media channels are also singing his praise, and it looks like Sid has got some new fanbase with this turnaround role in his career.
Why Is The Movie 'Shershaah' Doing So Well?
The roars of #Shershaah are loud and clear as it soars worldwide!🇮🇳

Watch the inspiring tale of Capt. Vikram Batra (PVC) only on @PrimeVideoIN! pic.twitter.com/hPQHz2yZxz

— Dharma Productions (@DharmaMovies) August 26, 2021
Shershaah was released on 12th August 2021. Despite being released on an OTT platform, the movie has achieved the top rank in IMDB. Moreover, only two weeks after the movie's launch, the film generates some sure fan followers from diverse generations.
"It's 8.9 now, and not 8.8 which was till yesterday"

With a thunderous response on its side, #Shershaah emerges to be #1 Rated Hindi movie on @IMDb with its strong 8.9/10 IMDb rating.

What a feat @SidMalhotra – आपका time आ गया! ❤️ @advani_kiara @karanjohar @vishnu_dir pic.twitter.com/cK2HxAK3KC

— #TutejaTalks (@Tutejajoginder) August 21, 2021
There are many reasons behind why the movie is doing so well. First of all, it explores the subject of a war hero and shows the daredevil nature of captain Vikram Batra.
Due to the patriotic undertones and professional aspirations of Batra's real life, the movie had an excellent plot overall. Even his personal life affair with Dimple Cheema affixed a slightly romantic twist in the movie's plot.
— Dharma Productions (@DharmaMovies) August 26, 2021
The Tamil director, Vishnuvardhan, is indeed a relatively new name in Bollywood. Even Siddharth Malhotra has also got a limited fanbase because of severe setbacks in his movie career. But, despite these facts, the film did quite well at the box office.
It indeed got its release on Amazon Prime, but maybe that has worked in the movie's favor. If a film has a small budget, it's easy to find a wider fanbase, especially if the content is good. Even the leading lady, Kiara Advani, made an excellent play in Shershaah movie.
It was due to her impeccable performance in Kabir Singh, the star has got quite a good fan following. And, it looks like that has benefited Shershaah's IMDB rating.
Final Words
Well, indeed we think the movie was good. Even Siddharth Malhotra made quite a reasonable effort playing the role of Captain Vikram Batra. So, we wish this young superstar all the very best for his upcoming films.
Read More: