Apparently, It Was Turner's Nightlife And Partying That Made Jonas File For Divorce
Celebrities News●0 min read●
We knew that Joe Jonas had retained his divorce lawyer after being married to Sophie Turner for four years, and the news of their divorce is confirmed now. Apparently, it is because of Turner's affinity towards nightlife that has made Joe file for divorce.
Shortly after Joe formally requested to end their four-year marriage, a source informed TMZ, "She likes to party; he likes to stay at home. They have very different lifestyles." Joe Jonas filed for divorce in Miami and stated that his relationship with Turner is "irretrievably broken."
The face of the Jonas Brothers hired Tom Sasser, the celebrity attorney who has handled high-profile divorce cases like Tiger Woods. Jonas filed the divorce case, which states that both her daughter and Turner are staying with him for now, but after their divorce, he wants to share the responsibility with the soon-to-be ex-wife.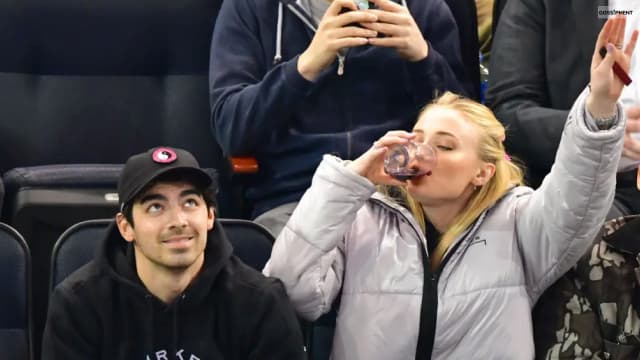 According to the documents, they had a strong prenup that they signed before getting married, and according to that, Joe would keep all the royalties from the music he made with his brothers and from the band DNCE. And Turner will keep everything she made from "Game of Thrones" and anything she made from his career.
They gave little hints before breaking the news  
Page Six requested their representatives to comment on the matter but have not heard anything from them yet. An insider told Page Six that "Joe is exploring the best options for his future."
According to a source who told Outlet, Joe has been carrying his daughters all the time, even when he is going on tours with his brothers.
The actress attended the opening night last month of the Jonas Brothers tour and was dancing among the crowd. But he stopped attending his shows after that, and now we know why.
Joe was spotted without his wedding ring on various tours, but he made sure to flaunt the jewelry during his last show and in his recent Instagram post, which he posted the day before he filed for divorce. It was last year that Turner admitted that she was getting homesick and was trying to move her family to England. In May 2022, she told Elle UK, "I miss England so much, the people, the attitude, everything. I'm slowly dragging my husband back."