10 Most Beautiful South Indian Actresses Of All Time
Celebrities●0 min read●
When it comes to South Indian Actresses, the innocent charm and irresistible beauty of the actresses are undeniable. Good looks and mesmerizing charm is something that comes naturally to these South Indian heroines.
With stunning big round eyes, long black locks, and perfect Indian ethnic features, these South Indian actresses stand apart from any other actresses.
So if you wanna know more about these stunning actresses, then keep on scrolling down and read more about these actresses.
Samantha Ruth Prabhu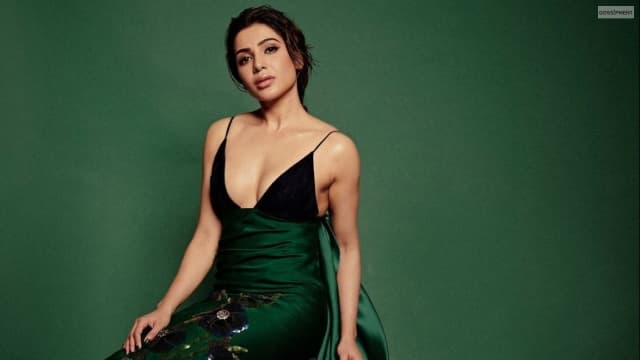 If you have paid any attention to social media lately, then you surely have heard of the name Samantha Ruth Prabhu.
With her hot, seductive moves for the song Oo Antava Vava, Oo Antava Vava, for the movie Pushpa, she grooved the whole nation and left her mark for good.
She is one of the most popular celebrities in the Tamil and Telugu film industries, but now she is gaining global popularity and recognition as well. But at the moment, she is trending only for her high-profile divorce from famous actor Naga Chaitanya.
Rashmika Mandanna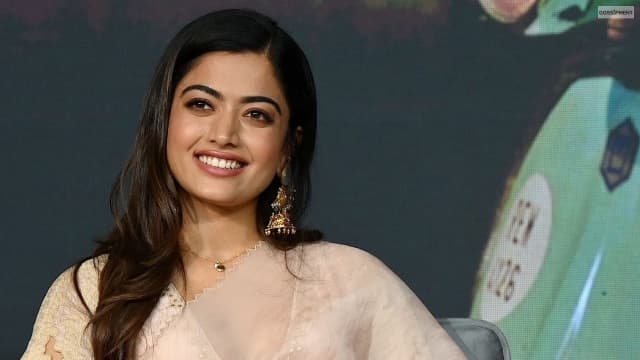 South Indian actress Rashmika Mandanna brought a whirlwind of fame when it comes to South Indian actresses. With the maximum following on Instagram, among most South Indian heroines, she is becoming a predominant personality in the Telugu and Kannada film industry. Also, not every day can you be the National Crush of a country.
Rashmika has garnered global fame with her role in the globally popular film Pushpa. When it comes to her fame and popularity, beauty is just one aspect, her main popularity lies in her acting ability.
With her acting skills and natural beauty, Rashmika is going to sore to immense heights in her film career. If you wanna see her movies, then you should definitely go and watch her movies at once.
Pooja Hegde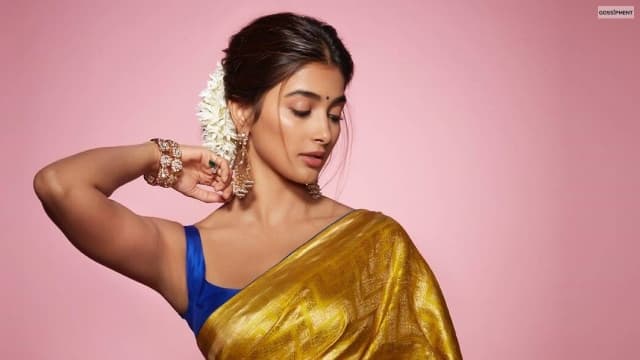 One of the height-paid South Indian Actresses, Pooja Hegde is also one of the most popular actresses in the film industry. Blessed upon her, with striking looks and immense talent.
Pooja Hegde is not more than just a South Indian actress but an Indian actress working in many other film industries as well.
After winning the third position at the Miss India pageant in 2010, she entered the film industry. Then in a few years, she became one of the most popular actresses in the Telugu and Tamil film industry.
Shruti Hassan
Since she was born to the Hassan family, which means striking good looks and immense acting talents are in her blood. It is possible that her mother is credited, who is a highly acclaimed Indian actress named Sarika Thakur.
It was obvious that Shritu coming to the film industry was predetermined only due to her surname, but she proved herself to be a highly talented actress with her amazing acting skills.
Although she can be seen in Tamil and Telugu films mainly, she did amazing work in the Hindi film industry as well.
Kajal Aggarwal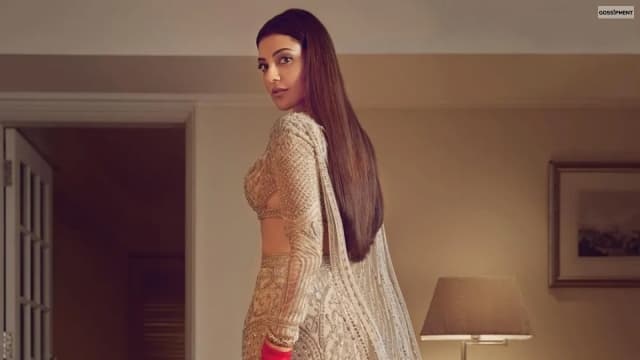 Known for much more than being one of the biggest South Indian actresses, Kajal Aggarwal is an Entrepreneur, Dreamer, and at the same time, an Experience Seeker. When it comes to acting, she acted in more than 50 movies, and for the most part, she was in the lead. Kajal Aggarwal has worked in Hindi movies as well, along with Telugu and Tamil Movies.
With multiple brand endorsements under her belt, her net worth is about Rs. 11 million USD. A few years back, after getting married to Businessman Gautam Kitchlu, she is currently the mother of a beautiful baby boy.
Rakul Preet Singh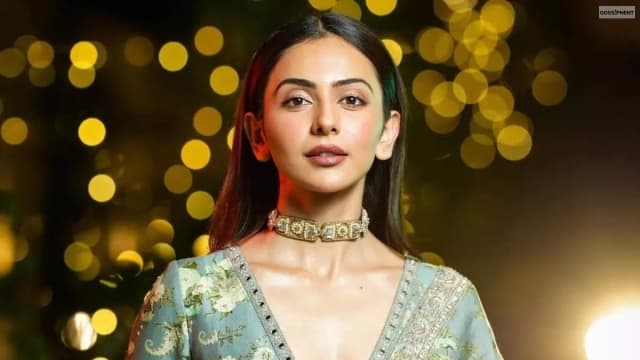 When we talk about captivating beauty in the Indian film industry, it is quite obvious to think of Rakul Preet Singh. Her expressive eyes and captivating smile are just the cherry on top of the cake.
Starting her career as a model, she slowly progressed toward films, and she never looked back. With her immense talent and knack for doing diverse films, both in the Hindi film industry and the Tamil and Telugu film industry.
Rakul Preet Singh is currently dating producer and actor Jacky Bhagnani. Although she is currently in the news for certain controversies, she doesn't let that stop her.
Tamannaah Bhatia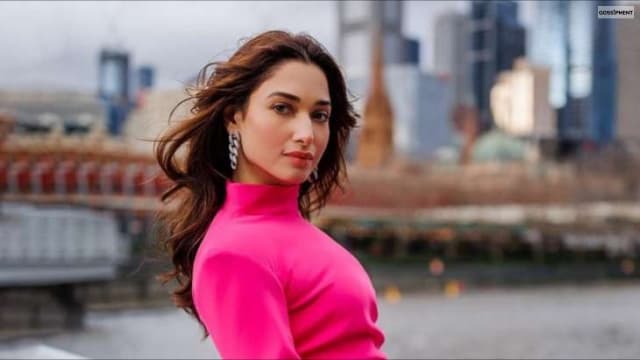 Tamanna Bhatia, although she is popularly known as Tamannaah, is towards the top when it comes to the most famous South Indian actresses.
With her stunning good looks and with great hair and skin, no wonder she is the face of most beauty brands.
With amazing films like the Baahubali series, Tamannaah has gained global popularity and become one of the most famous faces of the Tamil and Telugu film industries and, at the same time, the Hindin film industry as well.
Nayanthara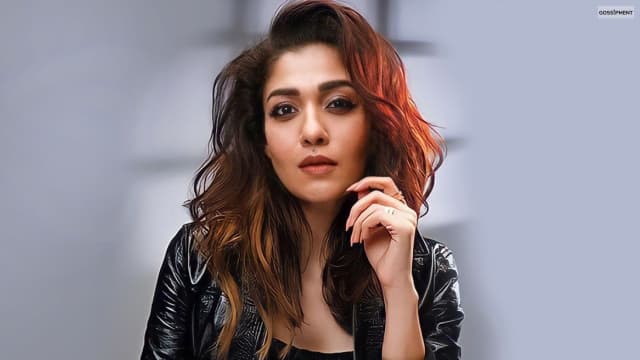 Not just a pretty face, but Nayanthara is among the most popular and, at the same time, successful South Indian heroines.
Her most proud possessions are her immense success in the Tamil, Telugu, and Malayalam film industries. A long list of awards and accolades is enough to showcase how successful and incredibly talented she is.
For consecutive three even years, in 2014, 2016, and 2018, Nayanthara won Filmfare the Best Actress award – Tamil. And at the same time, she won the 2012 Telugu Filmfare award for Best Actress and the 2017 Malayalam Filmfare Best Actress award.
Anushka Shetty
You might know her as Devasena from Baahubali, but we know her as the "Most favorite actress in South India."
This gorgeous young woman has created a whirlwind when it comes to making blockbuster movies on a global scale. Films like the Baahubali series, Parts 1 & 2, Deiva Thirumagal, Singam, Khalega, and Vedam.
Born with the name Sweety Shetty, but she is popularly known as Anushka Shetty after she changed it and first debuted in the Tamil and Telugu film industry.
Sai Pallavi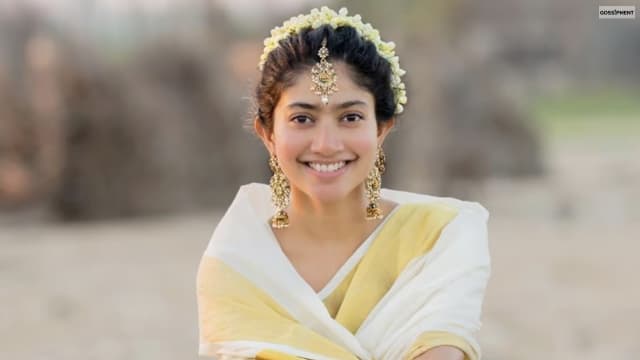 Known for her natural and graceful beauty, Sai Pallavi is the epitome of natural beauty in the Indian film industry. Sai Pallavi famously turned down to endorse beauty brands.
Her most famous movie is Maari 2 opposite Dhanush is quite famous, and a song from the movie Rowdy Baby is the most viewed South Indian film industry. When it comes to her dance moves, she is like a live firecracker.
Wrapping Up!
Now that you know who are the most beautiful and famous South Indian actresses, then you can look them up and see their movies to understand their immense talent and beauty.
So if you liked this article then give it a like and comment down below which actress you like the most.
Read Also:
◼ These 12 Girls Are The National Crush Of India
◼ Best Sexy Korean Movies Of All Time To Turn On The Heat In 2023
◼ Isla Atkinson: The Woman Who Made The Iconic Mr. Beans Retire(?)