RHOC's Alexis Bellino And Fiancé Drew Bohn Split After 3 Years
Celebrities News●0 min read●
The wedding is off for Alexis Bellino and Andrew Bohn. Page Six has reported exclusively that the pair have ended their engagement.
"Drew and I have lovingly chosen to separate as a couple," said the "Real Housewives of Orange County" alum on Tuesday. "Despite this, our love for each other remains strong, and we both sincerely wish nothing but the best for one another."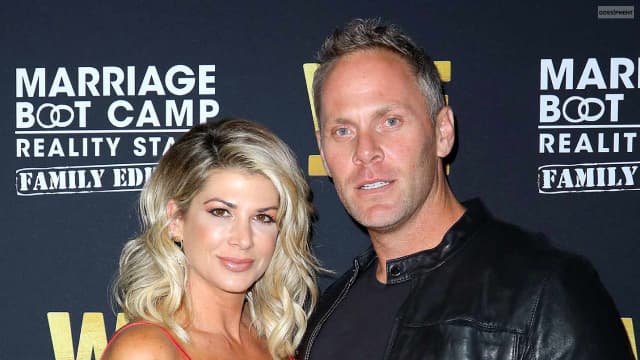 Bellino and Bohn got engaged back in December 2020. She explained that the couple came to realize that it is in their "best interest[s] to pursue separate paths."
The Real Housewives of Orange Country alum, 46, asked for "thoughts and prayers" for both families while they "navigate through this breakup."
The breakup comes on the heels of her mother's death due to an undiagnosed illness. She penned the most heartfelt note to her mother, Penelope, on Instagram. "Momma, you are finally free. You can walk again, cook, dance, hold a glass, talk, hug, laugh…you are out of that horrible body that kept you prisoner for the past three years," Bellino penned in a heartbreaking Instagram tribute.
"You put up the strongest fight I've ever seen. My promise to you is that I will make sure the UCLA brain donor program finds out what robbed you of your beautiful life at such a young age, and we will help others so that your torture was not in vain."
Bellino revealed her mother's situation in another heartbreaking post to her followers in July 2021.
The reality star has also featured in "Below Deck" and "Marriage Bootcamp: Family Edition." She was previously married to Jim Bellino from April 2005 to August 2018.
The ex-pair share three children: James, 17, Miles, and Mackenna "Kenna," both 16.
Alexis said last October that one of her twins was transgender and re-introduced him to the world.
"I had stopped posting for the past few months due to this transition in Miles' life, but he's now ready to 'come out' and to use this platform to stop any hate or questions," she said at the time.
TRENDING STORIES:
👉 Joe Tried To Save The Marriage, Filing For Divorce Was His 'Last Resort'
👉 Julia Fox Posed For Photographers In Her Nearly-Nude Attire At The NYFW Event