Ariana Grande Filed For Divorce After Two Years Of Marriage With Dalton Gomez
Celebrities News●0 min read●
After two years of marriage, Ariana Grande has filed for divorce from Dalton Gomez. The news about their divorce came months after the announcement of their separation broke. A report in July said that the couple was filing for divorce and ending their marriage.
TMZ gave a report saying that both Dalton and Ariana filed for divorce simultaneously, denoting the end of their romance. As for the reason for the divorce, the singer and actress said they had "irreconcilable differences."
Even though vicious rumors are going around, the couple is trying to settle their matters before going to court. There have been reports that Ariana will provide financial support to Dalton, as they had a prenup signed before tying the knot during their lockdown wedding.
According to a divorce attorney who commented on Page Six exclusively on this matter, the prenup will safeguard all the income and assets they both had before they got married. As their marriage is short, diving into the assets is expected to be easy.
They got separated officially on 20th February 2023. The singer and the real-estate agent married five months after announcing their engagement. They had an intimate wedding with less than 20 guests at their home in Montecito, California.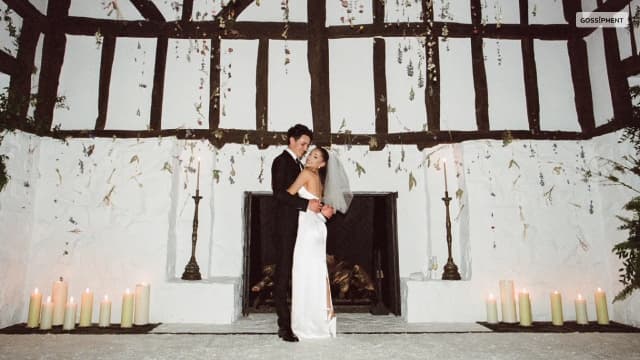 The former couple had been dating since January 2020 before they married and were together during the lockdown because of the COVID-19 pandemic. Ariana is with Ethan Slator, her co-star from the movie "Wicked."
Slater is also battling a divorce with his wife, with whom he shares a son. While Dalton and Ariana's divorce seems clean and straightforward, Ethan's divorce battle is messy.
Have you read these?
■ Kary Pary Gave A Hint About Knowing "The Real Truth" About Russel Brand
■ Amid The Divorce, Sophie Turner Is Keeping It Together And Filming Her Shows