Christopher Nolan's Oppenheimer Takes The Box Office By Storm On Opening Weekend
Movie News●0 min read●
Two of the most anticipated movies opened to public viewership over the weekend on the same day. The hype was well worth it, or so the box-office trends say. Barbie is setting its own records, but so is Oppenheimer, dominating the global scene with rave reviews from fans as well as critics. 
The Barbenheimer phenomenon has added to the success of the movies in spite of being released simultaneously. Oppenheimer has had the second-best opening of the year with an impressive global box office record. It collected a whopping $174 million in its opening weekend. 
Original projections may have speculated a relatively small-scale success, but Oppenheimer has performed a lot better than that. Fans booked a double feature in advance to celebrate the polar opposite movies in their own way. The fun, pink world of Barbie contrasted finely with the intense political drama of Oppenheimer.
What is Oppenheimer about?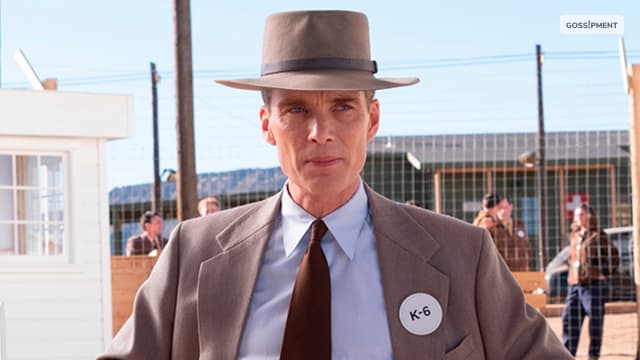 Nolan's pet project for a long time, this movie depicts the father of the atomic bomb, J. Robert Oppenheimer. He composed the script in a rare first-person narrative, adapting chiefly from the Pulitzer Prize-winning biography American Prometheus: The Triumph and Tragedy of J. Robert Oppenheimer, written by Kai Bird and Martin J. Sherwin. The feature covers several decades of the life and work of the physicist and the people around him associated with the Manhattan Project. 
The director had revealed previously that he wanted to bring people as an audience to the room of scientists and their team working behind the Trinity Test, who knew fully about the world destroying potential of what they created and pushed the button, nonetheless. Paired with the IMAX technology to give the audience an intimate look into the mind of Oppenheimer through his first-person narrative and not using CGI for the atomic explosion, Nolan offers this star-studded feature to tell the story of human folly and guilt.
It isn't an exaggeration to expect this movie to become an awards season darling, with its tremendous box office run. 
Have you read these?
👉 Carin Glynn, The "Sixteen Candles" Star, Breathed Her Last On July 13
👉 Oppenheimer Earns 57 Crores In Opening Weekend In India: 7th Highest For Hollywood!
👉 Barbie Goes To Party With A Staggering $182 Million, Oppenheimer Erupts Close Behind with $93.7 Million