12 Doja Cat No Makeup Looks In 2023
Celebrities●0 min read●
We've all heard about Doja Cat and are familiar with her crazy songs and lyrics, but did you know that she's actually a singer, rapper, and songwriter? She's an American, but many people don't know that she was born in South Africa and dropped out of school. She went on to become a well-known rapper and singer, but she didn't stop there.
With so many celebs in the entertainment industry launching their beauty products, it's no wonder that many of them wear makeup. But Doja Cat isn't afraid to show off her no makeup look. Here are 16 times she absolutely nailed her no makeup look on Instagram live.
Don't you wish you could be as relaxed as Doja Cat when you see her on Instagram live with no makeup on and her hair in a bun? Celebrities get trolled a lot for their no makeup looks, but she doesn't seem to care. Get inspired by the doja cat no makeup look that has everyone hooked.
Some Of The Looks Doja Cat Shared
We have compiled 12 looks of doja cat that have made her fans appreciate her more. She has now become synonymous with body-positivity and acceptance of oneself, without judgment. Here are some looks of doja cat with no makeup, over the years:
⟫ Doja and Cat
When it comes to selfies, Doja Cat is just as confident. We've all been there, right? We closed the front camera right after we opened it. But that's not the case with Doja Cat. She looks beautiful whether she's wearing makeup or not. In this picture, Doja poses with a black cat.
⟫ Channeling Her Inner Pikachu
The rapper and singer has more than 23.3 million Instagram followers, but that doesn't mean she can't post a fun picture every now and then.
This blurry picture of Pikachu has more than 4.1 million Likes.
⟫ In Red Lingerie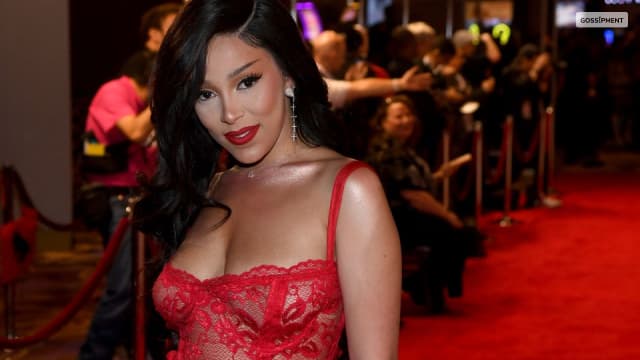 This red lingerie picture is another example of Doja Cat's confidence in herself. She slouched and made a funny expression while she wore red lingerie. The picture has more than 3.6 million likes and 19,500 comments, mostly positive and fun.
⟫ Comfortably posing with acne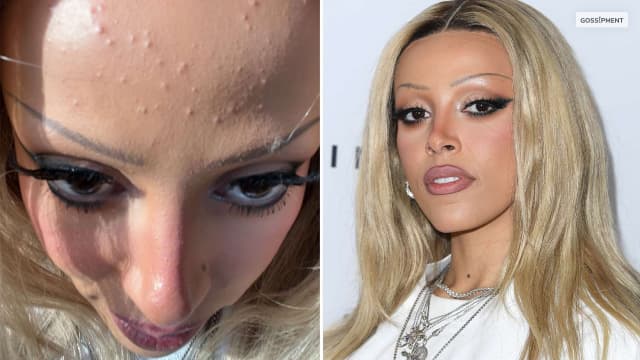 Acne can really take a toll on people's self-esteem and confidence, but Doja doesn't seem to have any of that in this confident selfie. She's posing with confidence and showing off her acne scars, which gives a lot of comfort to people who might be going through the same thing. This doja cat acne picture had a huge impact on her fans as well as netizens.
⟫ She's just chill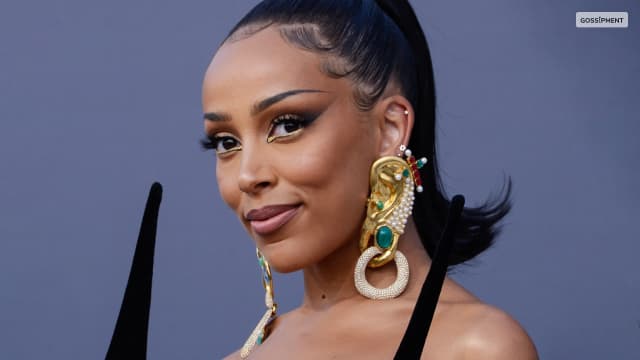 It looks like she's just chilling, or maybe having a bad day. Most of us would be hesitant to post a picture like that on social media. But this is just one example of how a star can influence their fans' positive body image.
⟫ Naturally radiant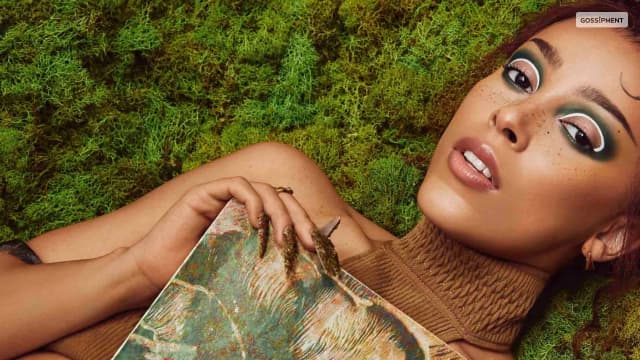 There's nothing wrong with wearing makeup and looking good. But when people see celebrities like doja cat without makeup, it's easy to criticize them. But Doja's natural radiant no makeup look puts the haters to rest!
⟫ The naked look
Doja is all dressed up and ready to go in this selfie, but she's not wearing any makeup, and you can see that her face is covered in scars. It's a reminder that all you need is confidence.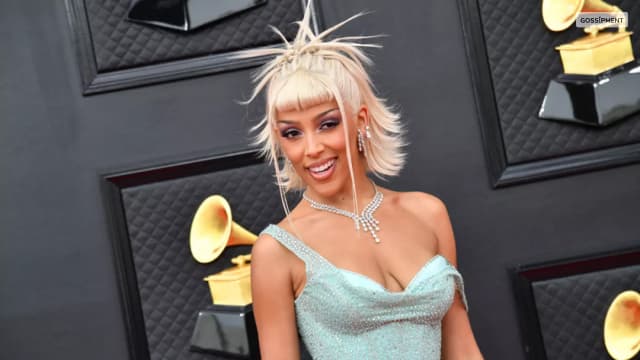 In most of Doja's photos, her hair is tied up in ponytails, but in this picture, her long hair is loose and she is posing in a half zipped jacket with no makeup on.
⟫ Going blonde
Now that we know that Doja looks amazing without makeup, she doesn't hesitate to post pictures where she's making faces. This picture is a great example of Doja's diverse fashion sense. It looks like Doja is wearing a white & black top and a blonde wig in this picture. Doja cat without makeup and wig made a top hit on internet search results after this picture got posted.
⟫ Doja cat sleeping with open eyes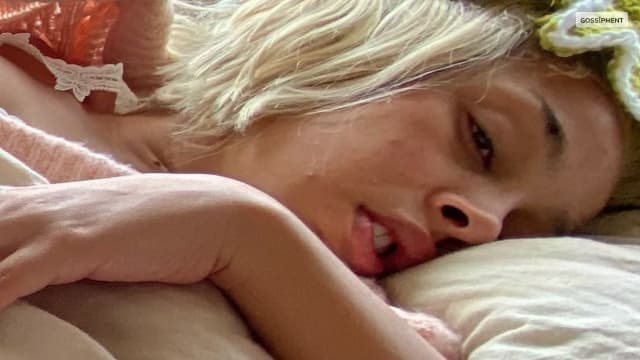 This picture was posted a few days ago on Doja's Instagram account. She is lying on her bed with a blanket over her head and her cat is also sleeping nearby. The caption read "Sleeping With Our Eyes Open". In the next series of images, Doja's cat is zoomed in on her face and Doja's face is also zoomed in.
⟫ Doja Cat's Sleeping Selfies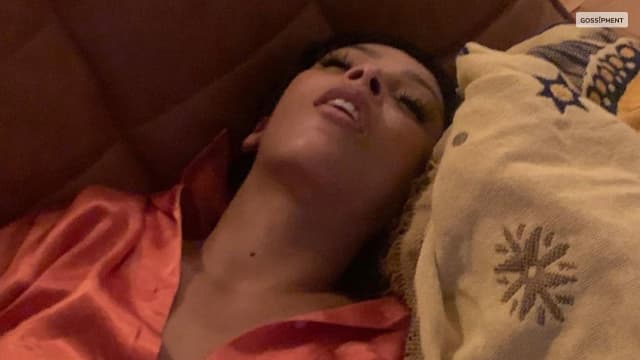 Before Doja posted her sleeping selfie with her cat, she posted a bunch of zoomed in pics of her face as she slept. She also posted a bunch of pictures of her stretched on the sofa as she slept. She captioned the pics "Sleep is good for genitals and I also have a 560 IQ because of it." (sic)
⟫ Recreating TikTok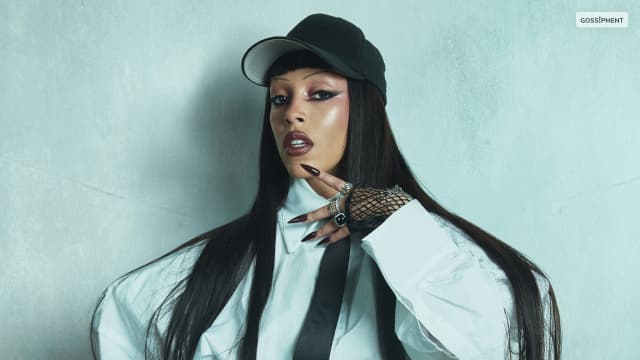 She's not only comfortable showing off her body on camera. She posted a video previously shared on TikTok, on her Instagram where she recreates an old video of herself. She captioned it "How I learned to lip sync as realistically as possible for billboard awards". The video has 1.2M Likes and 6K Comments. She wore a fluffy pink jacket with pink cat ears. The TikTok was captioned "Don't walk out".
⟫ Doja with curls
Most pictures depict Doja in a ponytail or updos. Here she sports shiny, voluminous locks in a half-zipped jacket. She definitely knows how to make her no-makeup looks work. Here are some curls you can try if you are thinking about a new look for yourself.
Some Lesser Known Facts
We are all familiar with Doja Cat because of her strange songs and lyrics. Did you know that Doja Cat's real name is Amala Ratna Zandile Dlamini?
She is an American singer, rapper, songwriter, and actress. Most people don't know that she dropped out of school to pursue her dream of becoming a singer and rapper.
Wrapping up… 
The images shared by Doja on social media are a testament to the star's confidence in her own skin. Her no makeup looks aren't new. She's always been comfortable with how she looks and how she dresses, and it's reflected in her social media posts. The trendy doja cat no makeup look is an inspiration for us all.
The positive impact she has on her fans about body positivity and self-esteem are important, especially in today's world where we're bombarded with online taunts and pressure to conform. We're all different, and that's something to be proud of. We must not take anyone's word for it – embrace who you are, even if it's not what some people think you should be. It's important to be honest with yourself, and anyone who supports that motto is invited to join in.
She's one of those stars who don't mind being seen without makeup. She's not afraid to go without makeup, even though most of the other stars in the entertainment industry are too busy making their own makeup and skincare products. Seeing Doja Cat with no makeup makes us hopeful about our body positivity issues too. 
❤️❤️For more Gossipment you love …❤️❤️
■ Top 10 popular blonde male actors of all time [2023]
■ Rewatching Vampire Diaries Season 9: Whoa What Was That!
■ Amber Heard Net Worth: Biography, Movies, and Annual Income